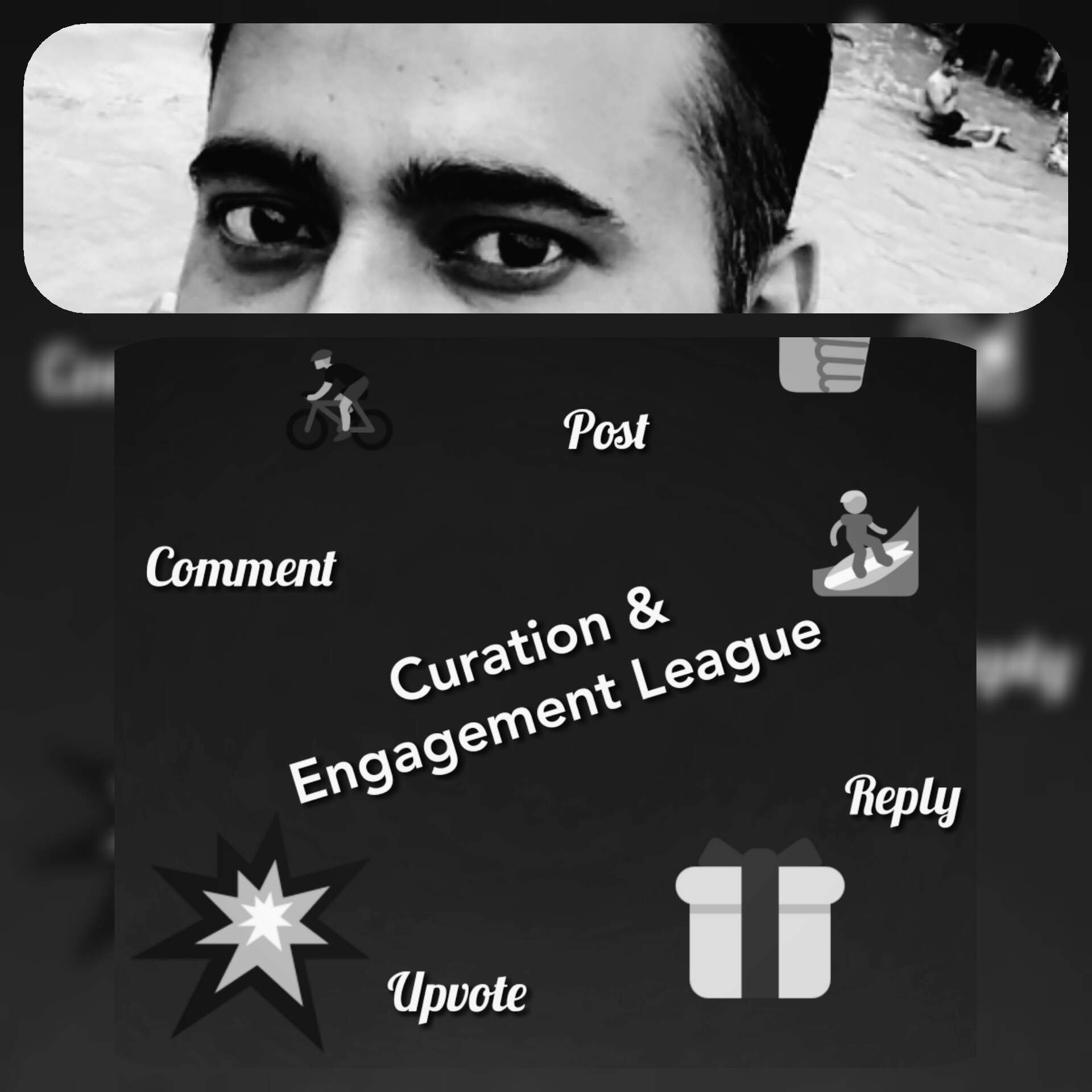 Grand Welcome to this week Running Commentory of Engagement and Curation League. This is @steemflow, bringing up some smooth running status of all players for ongoing week league.
With 2 more days left, the players have changed to Top gears and buckled up full throttle to make to the engagement league Top-5 and earn rewards.
Each players are Engaging and Curating as much as possible. The league Top performer @janton who holding the top position for last few weeks, had taken a undisputable lead last week and given a thought to others...let see how the team line for this week....
@janton : The howdy Sir, who posts few but engage more. Look at this man posts and you will see why he deserve the top position. The comments is always doubled the upvote. ..Ooo goshh what a great way to engage. Though he make few posts but his engagsment with other user is terrific....again givin run for money to every one...👍
---
@lynncoyle1 : The fighter who never give up. Though give a skip last week , because of shifting but always expect the unexpected from this lovely lady. Covering up her last week losses with some powerful posts , comments and replies...she is upto very dangerous this week.....we missed you 👌
---
@maquemali : The most dangerous competitor , to the Thorn. @jantor beware of this beautiful lady. Make two posts a day and engage a lot. The main firepower in her armoury, she keeep each of her reply very detailed and lengthy and she has reply to everything. She can reach to top in no time. Weldone @maquemali you are fighting very hard.
---
@niallon11 : As smooth as nylon and the silent performer. The biggest surprise of last week with a GIANT leap. With just few week in the Curation League, she jumped from 44 to 5. From nowhere to top is enough to tell everything about the effort she is putting in. Keep going dear...you rocks !
---
@erikah : With the seer determination and learning the ifs and bits of the league, she is putting strong challenege to everyone. With Two running contest by her side (cemetry & brick) she is going to top rapidly.
---
@steemflow : onn 7th heaven with last week result. He is busy in Commentory. Any way he was surprised entrant in last week.😝
---
Everyone is putting all out effort to make to the TOP. The league is getting more competitive and interesting with many competing hard to make a mark. Watch out for @simplymike @melinda010100 @macoolette @veryspider @dreemsteem @headchange @eaglespirit @paulag @bengy @mimismartypants and many moree anyone of them make a surprise Top 5.
The league is getting HOTTER & HOTTER.
Stay tuned for the final update on Sunday 09 Sept at @abh12345 .......Dont miss out.
Disclaimer: All inputs and comments are posted with fun point. No offence to anyone
Stay Calm....
Keep Steeming...Steem On !!!
---
Vote for Witness I have given mine. Do you??
@firepower , @enginewitty, @therealwolf @patrice @reggaemuffin @c0ff33a @thekitchenfairy @drakos @roelandp @good-karma @yabapmatt @qurator @steemcommunity @partiko are in my list.
---



...........................................

..............................................
Posted using Partiko Android