You Got Snekked #15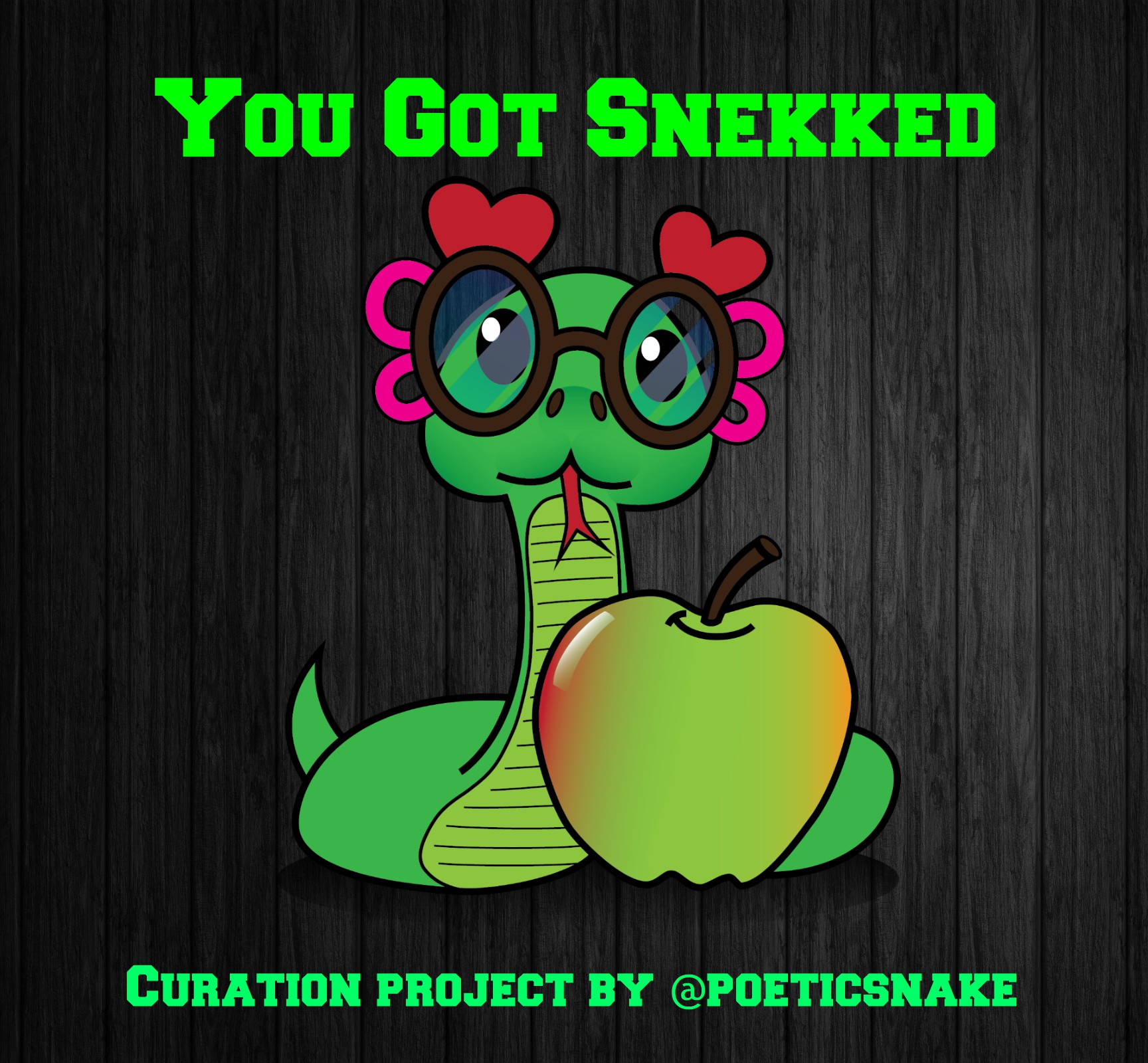 Welcome to the 15th edition of You Got Snekked! We are back in action and ready to Snek many members of this amazing platform! This time we SNEKKED 9 posts and we hope you will have a look at them all! We now have a total of 5 curators ( Including me) and all I can say is that I am really proud of how this project is growing! Thank you all for the wonderful support!
You Got Snekked, does not stop when you become bigger! We believe that everyone on the platform deserves to be curated! We don't look at rep, wallet or if you are new or if you have been here for two years! Manual curation is for everyone in our belief!
Payouts of this post!
You got snekked will do two compilation posts per week on Tuesday and Friday. Those who are snekked and get featured will get 2% of the SBD payout from this post! Curators will get 5% of the SBD payout!
Let's get started!

Here are the Snekked diamonds of the week!
This one of the many amazing posts written by @crystalpacheco30 but I have to say this is her best one yet! @crystalpacheco30 has been sharing these kind of posts for a long time now but she never stops learning! She trying out some new formatting skills and I have to say, they made her post pop out even more! Come and have a look at her account and share some of your love!
Leg-day-day-36-of-80-day-obsession-workout
Come and say hello to the wonderful @stevenwood! If you are looking for a wonderful writer who spends days and days on his posts before he sends them out into the world, then this is your guy! All his posts are formatted in the most amazing ways and he sure has a way with words! I know for a fact that he can never stop writing! Read his post, I am sure it will make you think about your own mindset at the moment and perhaps it will change your view on a few things as well!
Never-tell-me-you-cannot-afford-it-the-importance-of-language-and-the-psychological-ramifications
I always enjoy reading travel blogs and today I came across this one written by @gmuxx! In his post he tells us all about his trip back home from the US to the UK! With his already amazing words he shares a ton of pictures he took during his way back! Great shots from the air as well! Come and say hello to this amazing Steemian, who also is a witness! To read more about his witness you can go to @noblewitness, they work together to make the platform even more amazing!
Trip to USA : The Long Trek Home
There are many ways to introduce yourself to the platform and I think @hated picked the right way! His post in honest and open and this makes him real in my eyes! He tells us who he is, why he joined and also shares a lot about his past! Please, show this amazing NEW steemian a warm welcome and leave him a reply! Maybe you can even give him a few tips about what he can expect on this platform!
Hello Steem (from the correct account this time)
Come and meet @yidneth! I can not stop listening to her music ever since I met her! Her voice is touching and she is very real! With that I mean that she is a very open and honest person and you can easily talk to her! Whenever I see her post, I know I need to make myself a cup of tea and sit down to relax. I always play the music she shares in the post while I read her work! She puts a LOT of effort in all of her posts and they are not only amazing because of the words but mostly because of the EXPLOSION of expression and art! Come and have look and share some of your love!
Here are the post found by the Best team of curators ever!
@crazybgadventure shares with us a blog post that tells us more about the author, and their current feelings about things they are seeing on the steemit platform. An interesting look into the mind of this steemian!
This post was curated by @ma1neevent
Ulog-7-uncomfortable-steemit-sometimes-you-gotta-be-selfish
@infamousit is a Steemian who is celebrating the milestone of reaching Rep 60 on Steemit! He shares with us many of the other Steemians who he has interacted with, and helped him along the way since joining last year. A cool compilation of Steemians for you to check out in this post!
This post was Curated by @ma1neevent
Thank-you-all-so-much-my-sisters-and-brothers-my-journey-has-brought-me-to-level-60-finally-lets-get-steem-y
"JellyGirl"s simple lines and stippled shades caught my eye and there are a few things about it that keep me looking at it, even now as I write this...


At first, it looks like it is under the sea, with the Jelly's and the little school of fish... But then I noticed the girl's feet slightly touching what looks like the surface of a marsh? So is she hovering? ... And are the fish and Jelly's flying in the air? And the elephant with wings?? :insert smile here: ... I'm looking forward to seeing how @adip's style develops.
This post was Curated by @mandelsage
"JallyGirl" , 🎨 jellyfish and Girl - original illustration , art by Bianca (@adip)
I discovered this post yesterday during The Needle on Your Record Show over in the SMA-Discord, which takes place every Wednesday. The show features music made by Steemians. @davidfar is one such individual who showcased his incredible talent for us with this song and accopanying post. I'll be following and looking out for new music from him. I hope you agree he deserves your follows and upvotes!
This post was Curated by @movement19
In Time We've Lost - Original Music - @DavidFar - (Instrumental) Mixed and Mastered (Final Version)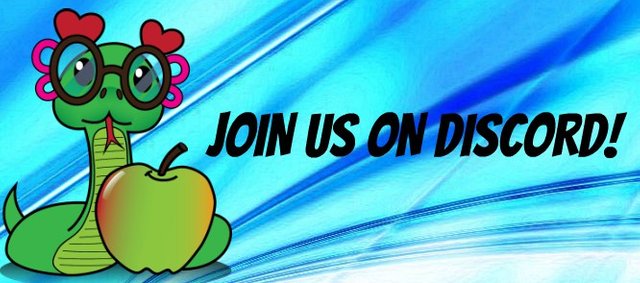 We would love to welcome you to our community on Discord! We believe that working together, supporting each other is the BEST thing you can do. Building an audience is hard work but doing it together makes it way more fun! The discord channel is created to network! Make new friends, Find cool people to work with and make your steemit journey complete! Come and say hi and you will get a warm welcome!
Click HERE to join us on Discord
Thank you!
You got Snekked wants to give a special Thank you to @roelandp for supporting us with a huge SP delegation!
Curators for you got snekked
@falseyedolls, @ma1neevent, @movement19, @mandelsage and @scuzzy
Have yourself a slithering fine day and thank you for reading our compilation post!
Best wishes
Snekky and team