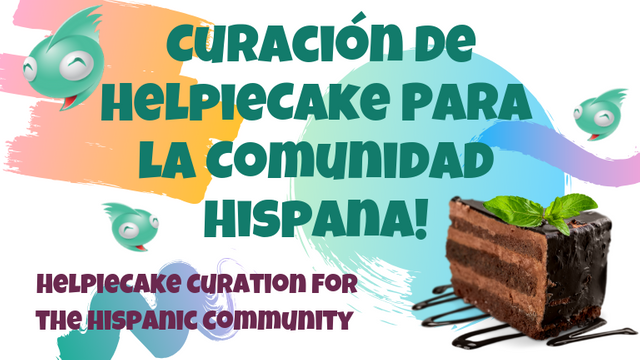 ...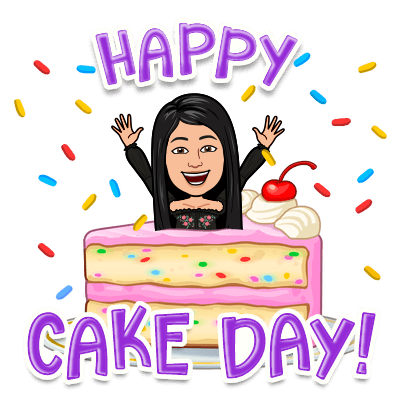 Let's Give Cake Away!!! 🍰Vamos a Repartir Torta!!!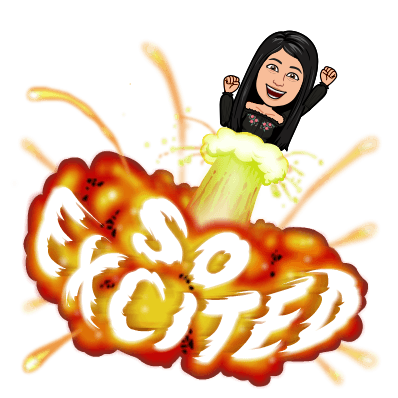 So, hi! Let me introduce myself first, I'm
@VictoriaBSB
and I'm nervous af to be doing my first ever Helpie post and curation 😂!!! I mean have you seen
@CarrieAllen
's posts? That girl is talented at formatting them and making everything look so pretty!! But hey! I said I would do this and so I need to do it the best that I can and you will have to endure it and be amazed by it and think is as pretty and well formatted as Carrie's. 😛

This post will be both in English and Spanish cause like I said before this is my first curation ever for Helpie! And I curate the Hispanic community and well Hispanic community = Spanish writing posts. So, you guessed it, I will be giving delicious cake to 5 amazing posts in Spanish every week.
This week I will be doing a themed curation I was inspired by the fact that the Helpie curation account is called @HelpieCake and I thought what better than to curate yummy sweet recipes that go from cakes, cookies to some sweet coconut treats.
The curations from the Helpie team give an upvote and resteem from the @helpiecake account and is followed by the @helpie trail.😍
If you know of a post in Spanish that is very good and deserves a little support you can leave it in the comments for me to review, it does not matter if it is not according to the theme of the week, cause I'm a sucker like that and I tend to deviate from the theme that I choose more often than not.


Now for a little....
Español
---
¡Hola! Déjenme presentarme primero, soy @VictoriaBSB y estoy nerviosa por estar haciendo mi primera publicación y curación de Helpie 😂!!! Quiero decir, ¿han visto los posts que hace @CarrieAllen? ¡Esa chica tiene talento para darles formato y hacer que todo se vea tan bonito! ¡Pero hey! Dije que haría esto y, por lo tanto, debo hacerlo lo mejor que pueda y ustedes tendrán que soportarlo y asombrarse y pensar que está tan bonito y bien formateado como los de Carrie. 😛
Este post será tanto en inglés como en español porque, como dije antes, ¡esta es mi primera curación para Helpie! Y curo a la comunidad hispana y a la comunidad hispana = publicaciones en español. Entonces, adivinen, daré un pastel increíble a 5 publicaciones increíbles en español todas las semanas.
Esta semana haré una curación temática, ya que me inspiró el hecho de que la cuenta de curación de Helpie se llame @HelpieCake y pensé qué mejor que curar deliciosas recetas que van desde pasteles, galletas hasta algunos dulces de coco.
Las curaciones con el equipo de Helpie tiene un voto y resteem principal desde la cuenta @helpiecake que tiene un Trail de la cuenta @Helpie muy bueno.
Si sabes de algún post en español que sea muy bueno y merezca un poco de apoyo puedes dejármelo en los comentarios para revisarlo, no importa si no va acorde al tema de la semana, porque soy muy débil y siempre me desvió de mi tema seleccionado.
Ahora sin mas nada que decir aquí están mis 5 curaciones del tema de la semana
Recetas Dulces!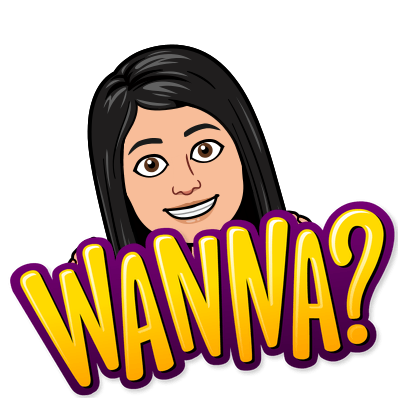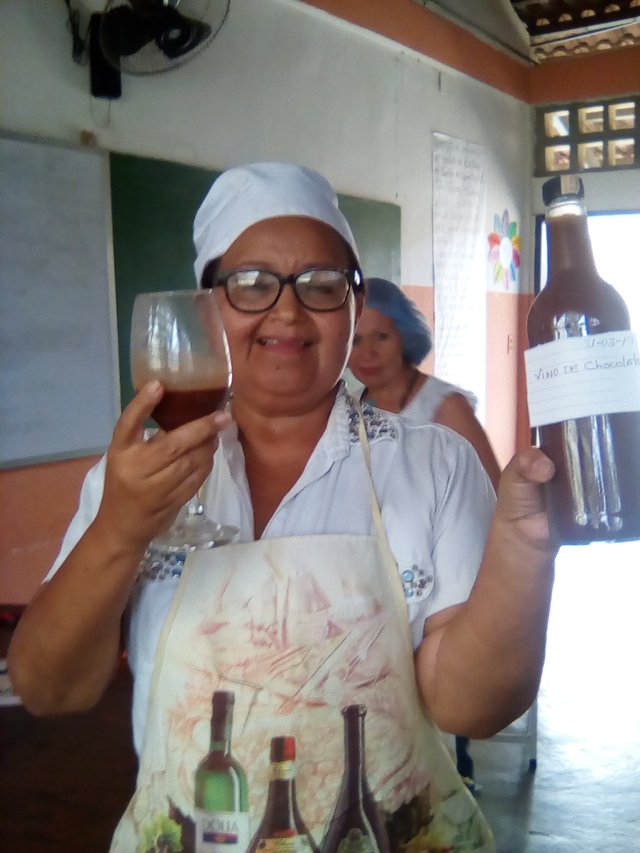 Taller para Elaboración de Licor de Chocolate
Compañeros de Steemit saludos a todos, hoy me encuentro en el taller de cócteles y licores, realizando el "Licor de Chocolate"; ya fue macerado previamente y hoy nos tocó colarlo y envasarlo.
Necesito decir algo aparte de VINO DE CHOCOLATE!?!?!?!?!
Do I need to explain this choice other than to say it's a recipe about
CHOCOLATE WINE!!!!!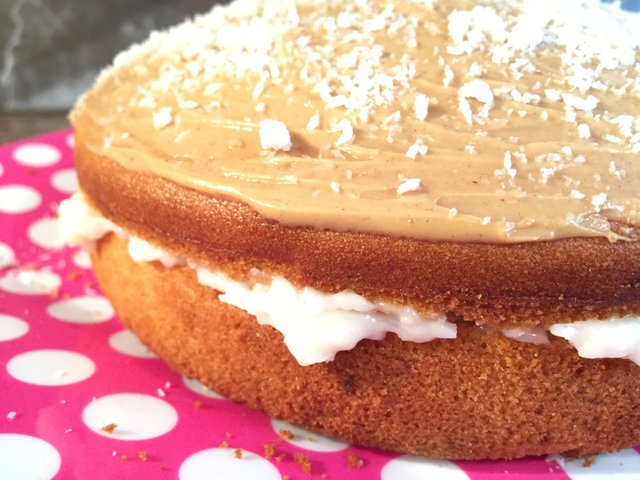 Mini CAKE de Vainilla con Cubierta de Mantequilla MANI y Relleno de COCO....
Feliz mitad de semana para todos, espero que se encuentren bien y que hayan tenido una muy buena y maravillosa semana, hoy les traigo un receta bastante original y deliciosa, me atrevería a decir que nunca había visto una receta así antes. Y es una deliciosa TORTA de VAINILLA con RELLENO de COCO y cubierta de MANTEQUILLA DE MANÍ... ¡¡Siii!! es un receta exquisita, muy muy fácil de preparar, con pocos ingredientes... y es perfecta para variar un poco la típica torta de chocolate 👌 .
It's a delicious VANILLA CAKE with COCONUT FILLER and covered with MANINI BUTTER ... YEEESSS!! It is an exquisite recipe, very easy to prepare, with few ingredients ... check it out!
TORTA TORTA TORTA!!!!
CAKE CAKE CAKE!!!!!!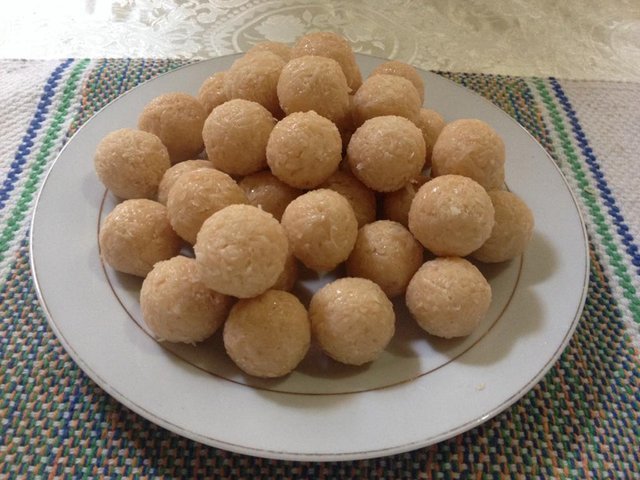 "COQUITO". DULCE CRIOLLO VENEZOLANO. POR @morenaluna
Los coquitos con leche son un dulce hecho a base de coco seco rallado, azúcar y leche, muy similares a las tradicionales conservas de coco elaboradas en el estado sucre, aunque con la diferencia de que en estos coquitos la leche le aporta un toque especial que destaca en la jugosidad de su sabor.
Estos dulces de coco son la receta que quiero hacerle a mi novio que ama el coco cuando se porte bien (algún día no pierdo la fe).
This is a recipe about little coconuts sweet treats, they are traditional dessert in Venezuela and my Boyfriend's loves then maybe someday if he behaves, I can make a batch for him.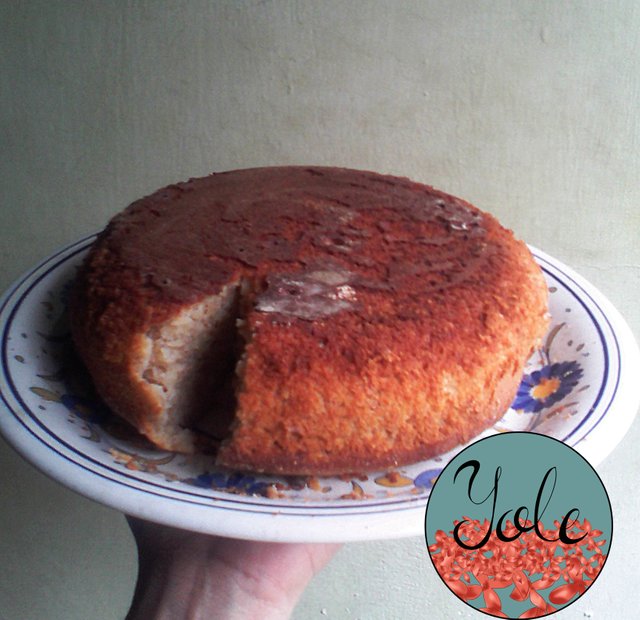 Torta de cambur. Receta fácil y económica
¡Saludos! en esta ocasión les comparto una receta que prepare en una de estas tardes de apagones en Venezuela, la misma no lleva muchos ingredientes y puede servir para acompañar un cafecito como es la costumbre.
¡Mas torta! esta es particularmente esponjosa yo la amo, la receta está muy bien explicada y formateada.
More cake! But this one is banana and just so yummy and soft, it would make your mouth water!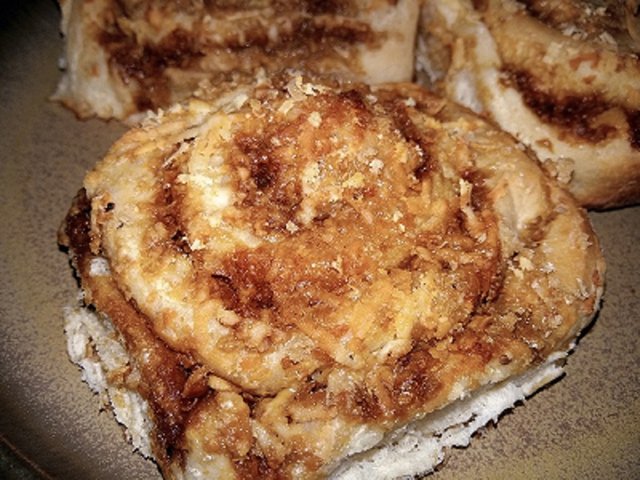 Hay dos tipos de golfeados, aquellos que son de panadería y los que son hechos de manera artesanal. Los caseros son de masa más seca y los de panadería son hechos con masa de pan y por lo tanto quedan más mojados porque absorben el sirope de panela, ambos son deliciosos, pero a mí no me gusta la masa muy mojada así que les haré unos caseros
¡¡Golfeados!! sí son de Venezuela es probable que sepan que son, (si son de Venezuela y no saben que son, como rayos se pueden llamar venezolanos?) si no son como los cinnamon Rolls, pero aún mejores y esta chica hace que la receta sea muy fácil de seguir!
Golfeados are like a cinnamon roll but with syrup of something call PAPELON, Panela or rapadura is unrefined whole cane sugar and is soooo yummy!! this homemade recipe is so easy to follow you have to check it out!

Next Week's Theme will be DIY!!!
DIY o Tutoriales de Como Hacer Las Cosas Uno Mismo!!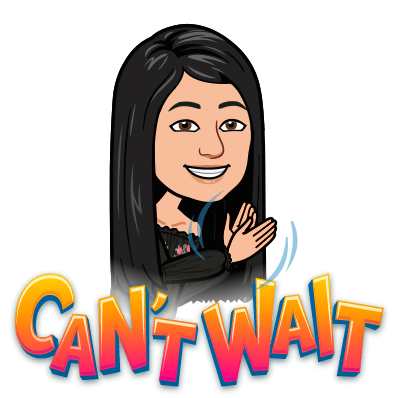 ---

Quieres Ser Parte De La Comunidad En Discord Mas Grande De Steem? Minnow Support Project, ¿¿Qué Estás Esperando?? ⬇️


banner created by @justcallmemyth
Si te gustaria ser considerado para ser miembro de
@Helpie
como un ***minnow in training***, considera unirte a PALNet/MSP y participar activamente allí, tenemos reclutadores constantemente buscando por los minnows perfectos para apoyar y ellos se contactarán contigo con una invitación privada.
Si quieres saber más, @paintingangels es una reclutadora. puedes encontrarla en discord - paintingangels(serena)#3668. ella estará feliz de responder cualquier pregunta que tengas sobre Helpie, y puede darte la información que necesitas para unirte a esta maravillosa comunidad!

!Como siempre, muchas gracias por leerme y
Espero leer tus comentarios!
---
Picture Credit: pictures belong to the original Autor of each post, any Emojis used were created with Bitmoji.com!