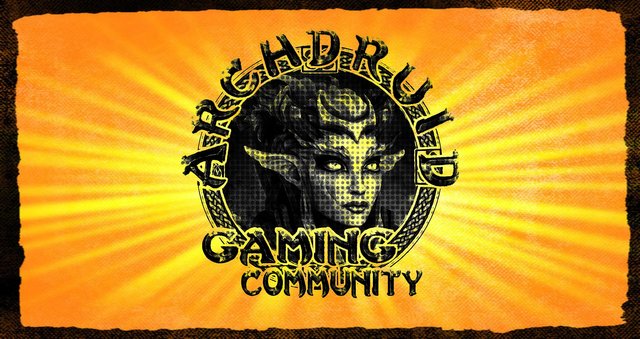 @Archdruid is a gaming community that focuses on finding amazing and undervalued gaming content and showing support. We work with many communities and individuals to make this happen. Here are five authors that caught our attention this week and the posts that we found amazing. As such, they got an upvote from us and are being featured here. Well played guys and gals!
Author 1

@Bembelmaniac
is a daily live streamer on Vimmtv playing a bunch of different games from Day Z to 7 Days 2 Die. He has often been seen leading the charge in getting people over to try out live streaming and supporting other steamers with his efforts in Helpie. While he does stream at a few different times there is a good chance to catch him around
5 pm Est as of late
for his banter and good times.
Author 2

@Trave160
writes game reviews many of them around the genre of Post-Apocalyptic. In his most recent one
Resident Evil 2
he carries out quite an in-depth overview of the game. You will often find he like to break his reviews down into different subsections taking a look at gameplay, graphics, and music. He also wraps up his reviews with a final score so if you happen to find you have similar taste in games as he does you might find a few new ones to play.
Author 3

@Bala41288 writes about a few different hobbies he has from technology to gaming. He tends to really enjoy strategy games. He is the kind of reviewer that really lets the reader know what he liked and what he dislikes in a game and that can be seen clearly in Hustle Castle. Where he talks about his reasons for enjoying certain games. While also pointing out how frustrating it is when it comes to slow progress and games adding in what feels like unnecessary time gates to slow the player down.
Author 4

@Binkyprod creates YouTube videos mostly around Dragon Age. You can also find from time to time content on Steem Monsters and even Star Wars to name a couple. She puts a lot of passion behind creating a character persona. She tends to go over lore, in-game theories and immersing her audience in the game's world. A great example of this can be seen in her Canticle of Trials Part 1. You can just hear the passion and excitement in her voice as she takes her audience on a ride.
Author 5

@Volderhein is one of those content creators that can create a wide range of emotions in the content he creates. Sometimes you get a deep heartfelt backstory and lore for a card in Steem Monsters. Other times you get content filled with a little bit of sass and satire as he digs down deeper into something like Love Language Japanese: A Visual Novel. Either way you get a full-fledged story that has many stops along the way.
Information
Written by @enjar on behalf of Archdruid Gaming.
Are you a gamer who produces outstanding gaming content here on Steemit? Come to check us out on discord: https://discord.gg/6yD2Emr. We are always looking for new and old amazing game authors.