On this beautiful morning, got out of bed with a happy face (since I do not plan to provide proof, just believe me). Behind a big pot of coffee, executing my - almost - daily round of curation, I gradually became a bit sad. Certainly the cause is not the sun; It was the sun that made me smile when I woke up. Also it was not the coffee; I prepared myself a pretty good coffee using a stovetop percolator 'traditional style' and it extended my smile the sun gave me. I'm pretty sure it where not the selected articles to give them a little boost (secretly hoping for these authors to get a smile on their faces); That in itself further extended my smile.
But still, my smile faded away and mister sad started to invade my emotional parts of my body.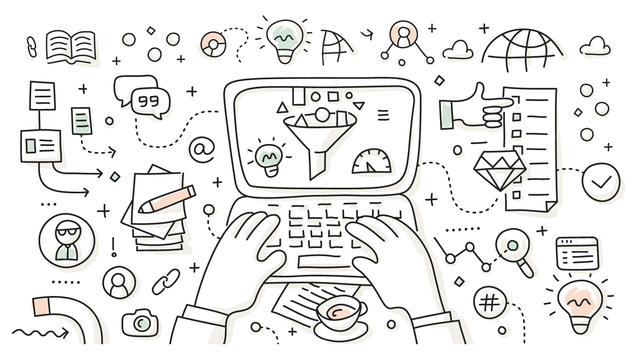 © Chipmunk (source)
The only reason I can think of is what I experienced while on my curation tour. Over time I encounter less and less interesting articles and at the same time more and more spam, copy/paste and general BS. Even good authors - whatever that means; I have my own subjective opinion about that - publishing from less good contributions to more and more just shitty stuff.
Fortunately, we still have a bunch of contributors who are here for other reasons than earning money. I'm always pleased and get a big smile when I see these blogging colleagues continuing giving us something interesting to read, hear and/or watch.
When will we change the rewarding algorithms into something supporting
quality over quantity!
humans over bots!
person-to-person rewarding over reward buying!
When will the Witnesses wake up?
When will the Whales wake up?
Continuing this crap we have around the Steem blockchain will only harm the value of the token in the long run!
PLEASE: WAKE UP!
CARPE DIEM
blockchain curator for @illuminati-inc and @qsounds
QSOUNDS Music Library with more than 300 Entries