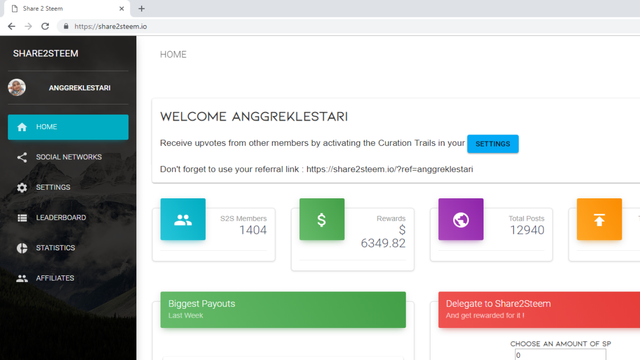 In this edition of Have Fun With Steemit, I will give tips on how your posts on social media can produce Steady with new Dapps: Share2steem
Indeed, Steemit users are less active on social media such as Instagram, Twitter, Medium, and Youtube. But for me, sometimes I occasionally keep updating my social media.
Now we can connect social media content to Steem blockchain, and it can automatically produce the content.

After you enter the share2steem page, you can log in with Steemconnect, or even create a new account quickly, just enter the email address and name of the social media you want to connect to Steemit.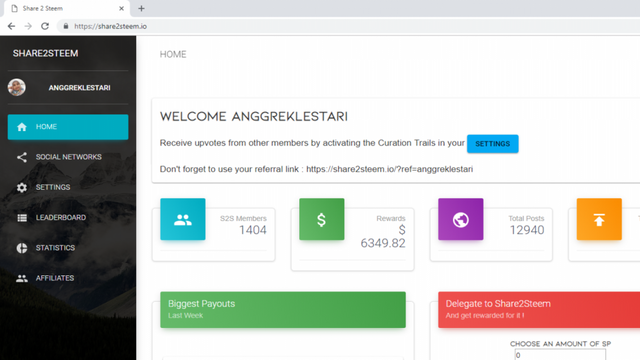 If you have successfully logged in, please select the Social Networks menu to connect your social media account.
Currently the votes given by @share2steem are indeed quite small. But the idea of ​​share2steem in my opinion is very potential, because the content posted on social media is not seen by the Steem community, with share2steem, we can reach more community users. This is especially useful for users who want to expand relationships.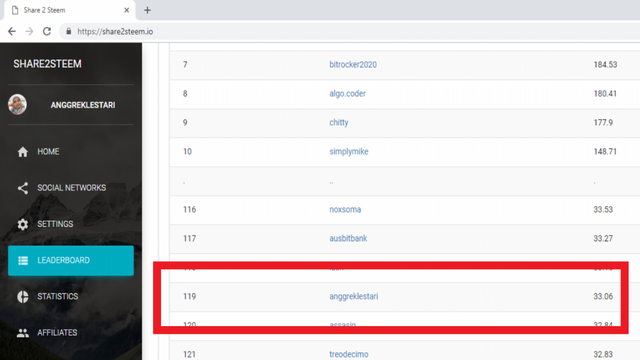 The LEADERBOARD program also gives you the opportunity to get more votes.
You can also get more votes, and get paid every day if you delegate to @share2steem

See the picture below.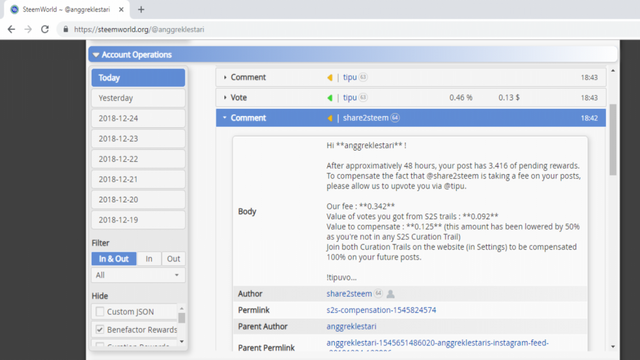 I get additional votes after 48 hours, and I get daily payout. It's not a lot, but instead of SP you stay in your account and not used for more things, it's useless, right?
Come on, it's time to make your social media content to produce STEEM.

Follow the next steps, and don't let your social media content not produce Steem.
Keep Steem On!
BAHASA: Bagaimana Cara Menghasilkan Steem dari Konten Media Sosial dengan Share2Steem
Pada edisi Have Fun With Steemit kali ini, saya akan memberikan tips bagaimana postingan Anda di media sosial bisa menghasilkan Steem dengan Dapps baru: Share2steem
Memang bagi pengguna Steemit kurang aktif di media sosial seperti Instagram, Twitter, Medium, dan Youtube. Tetapi bagi saya, terkadang saya sesekali tetap meng-update media sosial saya.
Kini kita bisa menghubungkan konten media sosial ke Steem blockchain, dan otomatis bisa menghasilkan Steem.
CARANYA SANGAT MUDAH: ANDA KUNJUNGI: bit.ly/share2steemio
Setelah Anda masuk ke laman share2steem, Anda bisa login dengan Steemconnect, ataubahkan membuat akun baru dengan cepat, hanya masukkan alamat email dan nama media sosial yang ingin Anda koneksikan ke Steemit.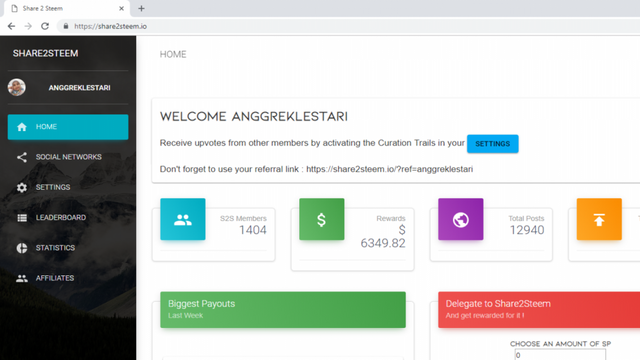 Jika Anda sudah berhasil login, silakan Anda pilih menu Social Networks untuk menghubungkan akun media sosial Anda.
Saat ini vote yang diberikan oleh @share2steem memang terbilang sedikit. Tapi ide share2steem menurut saya sangat potensial, karena daripada konten yang diposting di media sosial tidak dilihat oleh komunitas Steem, dengan share2steem, kita bisa menjangkau lebih banyak pengguna komunitas. Hal ini sangat berguna khususnya bagi pengguna yang ingin memperbanyak relasi.
Program LEADERBOARD juga memberikan Anda kesempatan untuk mendapatkan vote lebih banyak.
Anda juga bisa mendapatkan vote lebih banyak, dan mendapat bayaran Steem setiap hari bila Anda memberikan delegasi kepada @share2steem

Lihat gambar di bawah ini.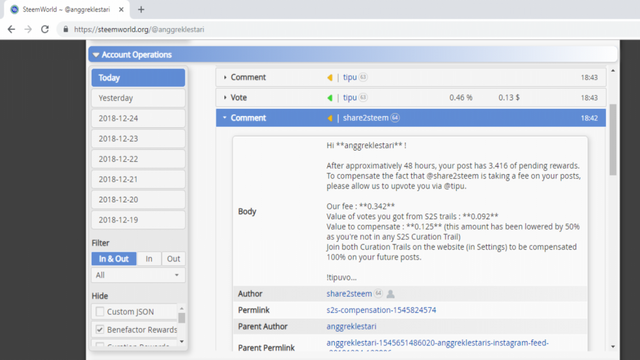 Saya mendapatkan vote tambahan setelah 48 jam, dan saya mendapatkan kiriman Steem setiap hari. Memang tidak banyak, tetapi daripada SP Anda diam di akun Anda dan tidak dimanfaatkan untuk hal lebih, sia-sia, kan?
Yuk, saatnya menjadikan konten media sosial Anda menghasilkan Steem.
Ikuti langkah selanjutnya, dan jangan biarkan konten media sosial Anda tidak menghasilkan Steem.
Keep Steem On!
---
Steem For Better Future!

http://narasilestari.com/how-to-earn-steem-from-social-media-content-with-share2steem-cara-mendapatkan-steem-dengan-konten-media-social-have-fun-with-steemit-13/
---