Barongan dance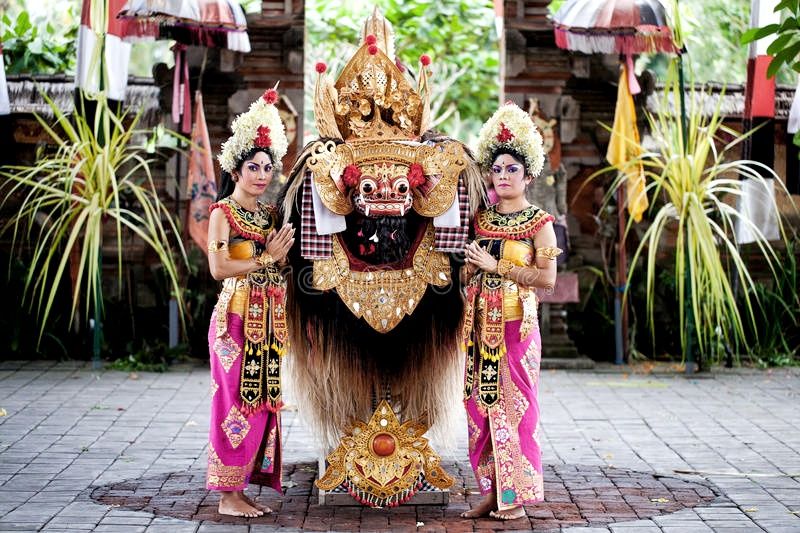 Barongan is one of Indonesian dance art that comes from Bali.
Barongan is depicted in animal form and has various forms.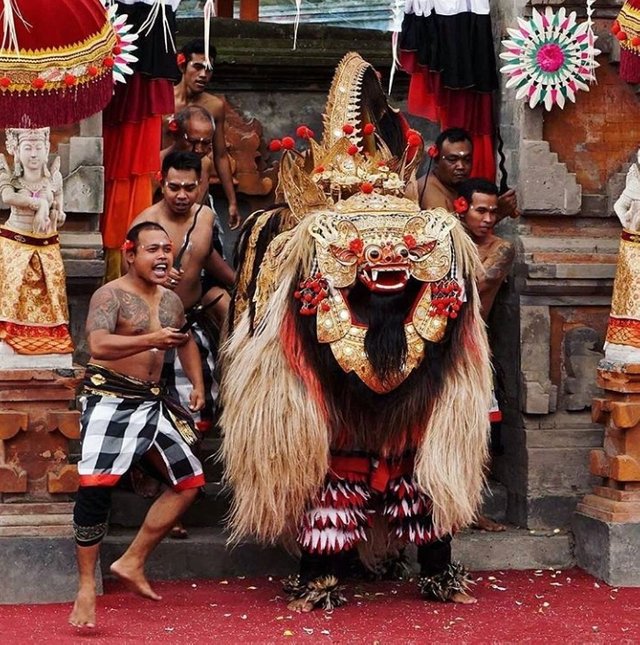 Of all the most revered and exalted forms of barongan are Barongan in the form of lions.
According to the mythology of the Balinese, barongan is the leader of the war troop who will fight the demon queen named Rangda.
In the past, Balinese people used dances in Barongan costumes to perform rituals. But in its development barongan changed function into local art and often used to welcome guests, and at certain festifal.
In indonesia :
Barongan adalah salah satu seni tarian indonesia yang berasal dari bali.
Barongan digambarkan dalam bentuk binatang dan memiliki berbagai bentuk.
Dari semua bentuk barongan yang paling dipuja dan di agungkan adalah Barongan yang berbentuk singa.
Menurut mitologi orang bali, barongan adalah pemimpin pasukan perang yang akan memerangi ratu iblis yang bernama Rangda.
Dulu masyarakat bali menggunakan tarian dengan kostum Barongan untuk melakukan ritual. Namun pada perkembangannya barongan berubah fungsi menjadi kesenian daerah dan sering digunakan untuk menyambut tamu, dan pada festifal tertentu.