It was Saturday evening. I had walked around the lake Seok Chon where the Lotte Tower was located at. There was well maintained road to walk around the lake. It took approximately an hour to walk around. Last weekend I had enjoyed this course with my cousin. At that time we had climbed the top of the Lotte Tower 123 stories skyscraper.
At that time I didn't take the pictures of the Lotte Tower. So this Saturday I decided to go and walk around the Lake once again.
The Lotte tower is the highest building in Korea.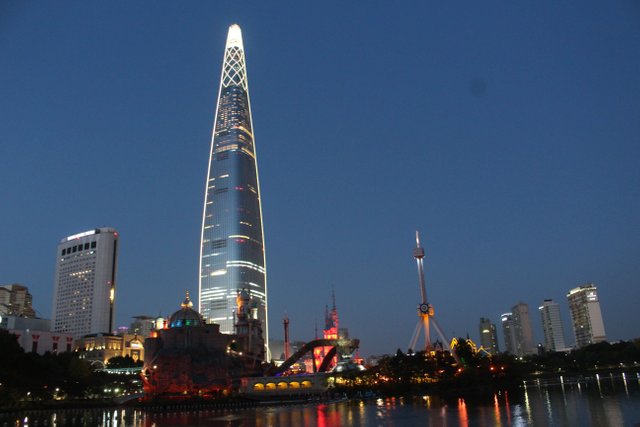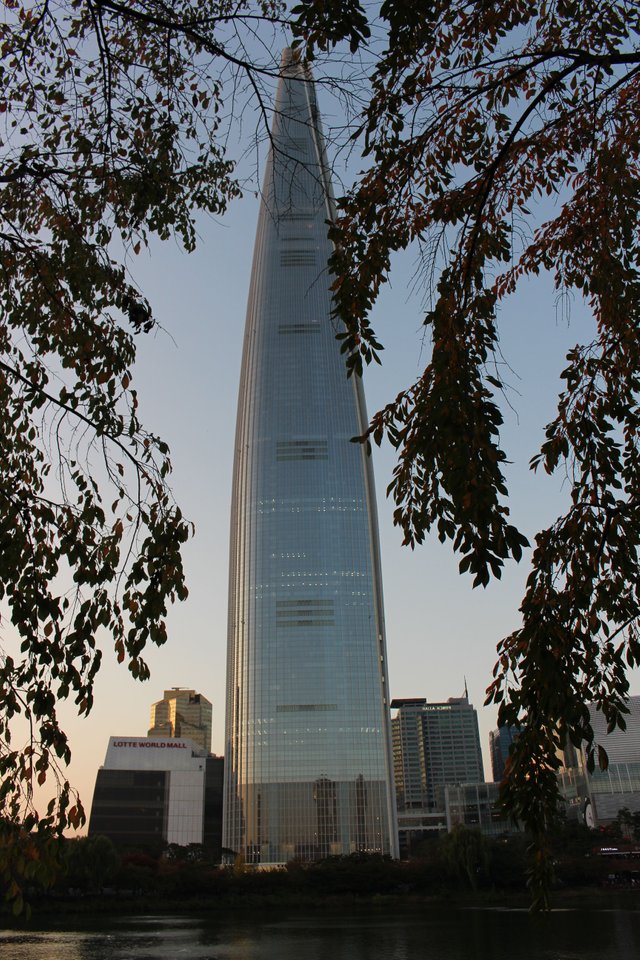 It was told that the Appearance of the Lotte building was similar to the tower of Sauron which you could see at the movie 'the Lord of rings'.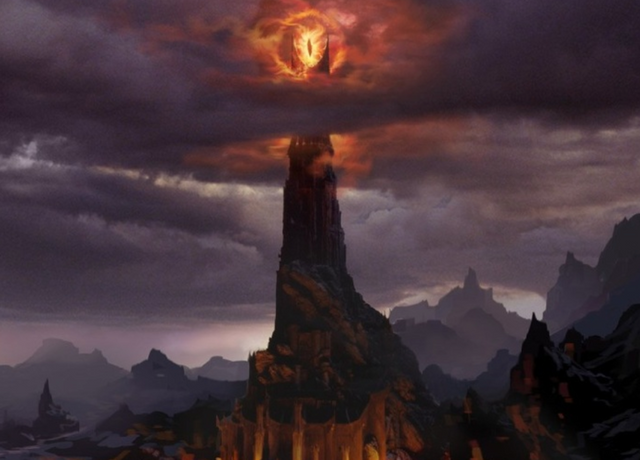 (from google)
What do you think about their similarity? In my opinion, they are as same as the twins.
I'd like to take the pictures of the Lotte Building day and night.
Last weekend I could take the photos of day
So I had taken the night photos of the Lotte Building at this weekend.
When I arrived at the Building, It was about 5 o'clock. It was bright and there were so many people walking around the Lake.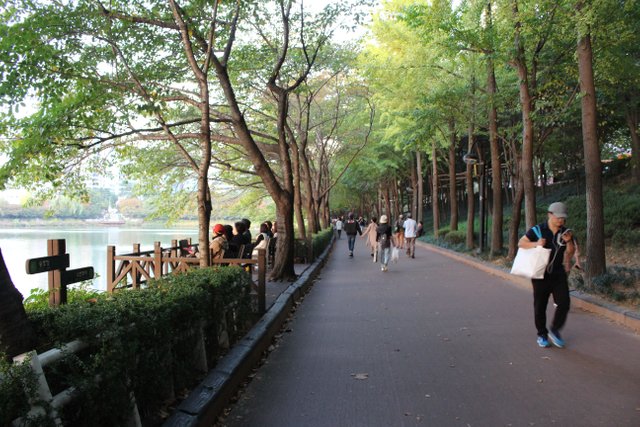 I had lived near the Lake more than 40 years ago. At that time there was a all but wasted land. There was no houses and roads here. I from time to time had walked around the Lake alone.
It was unbelievable this area had been developed like this. Now the area around the Lake turned into the center of shopping and living.
With time passing, the road got to darken, and this scene was so nice.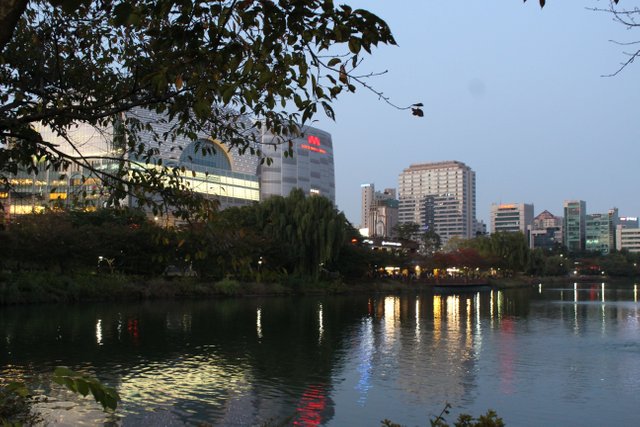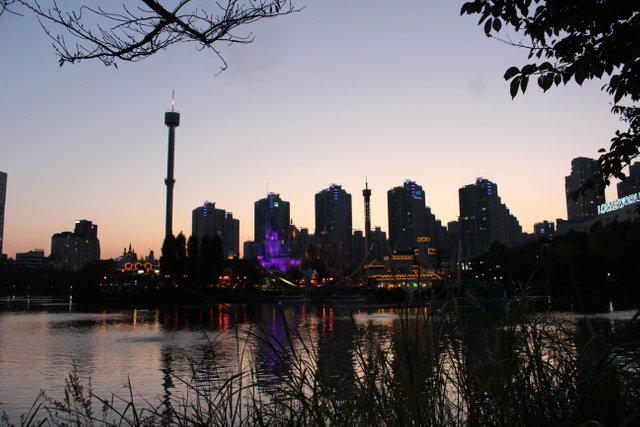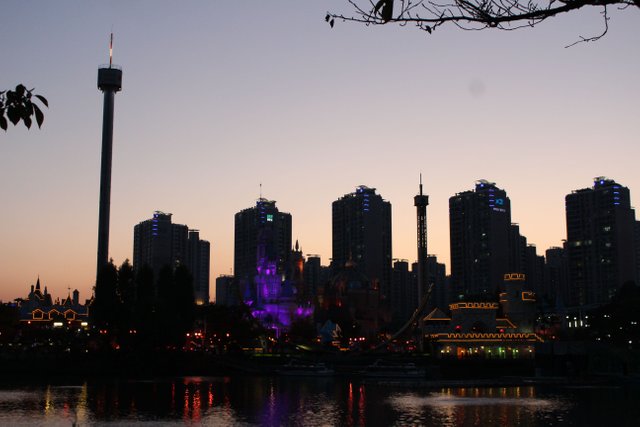 While walking along the road, I heard some beautiful voice far away. I got to there and found the open-air concert had been being performed at the corner of the Lake. A woman singer sang songs there. It seemed that the Lotte Building company was offering the open-air concert.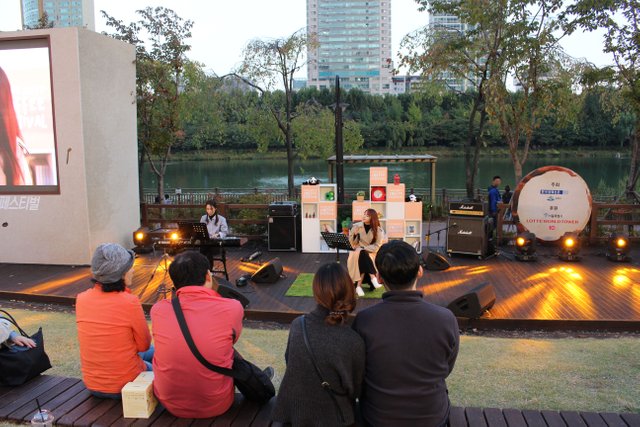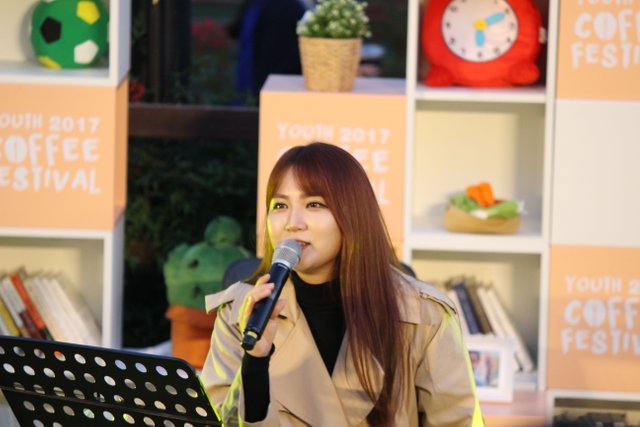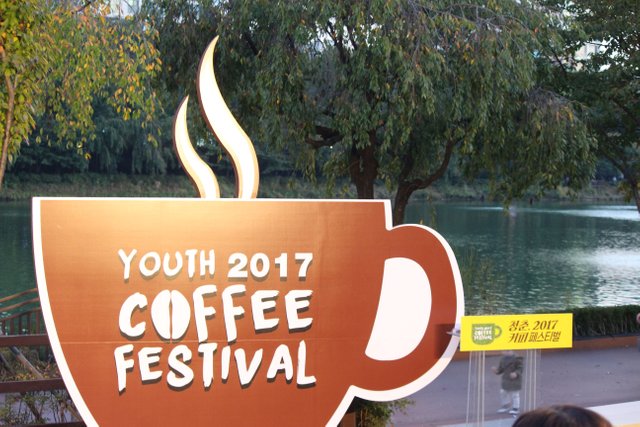 Night view of the Building was beautiful. Views were changing it's appearance time by time.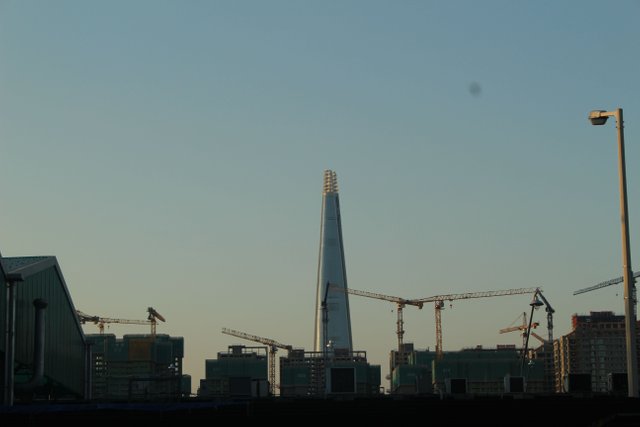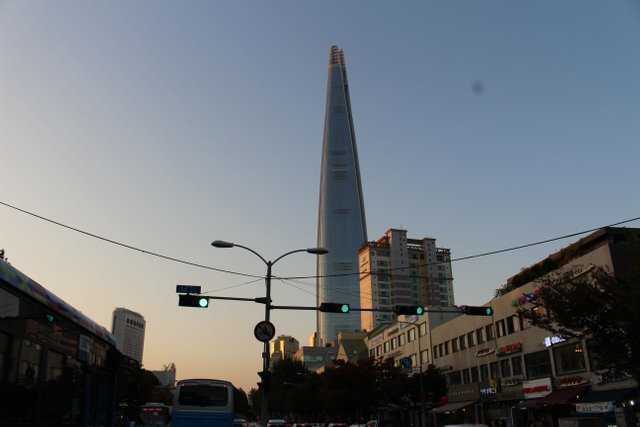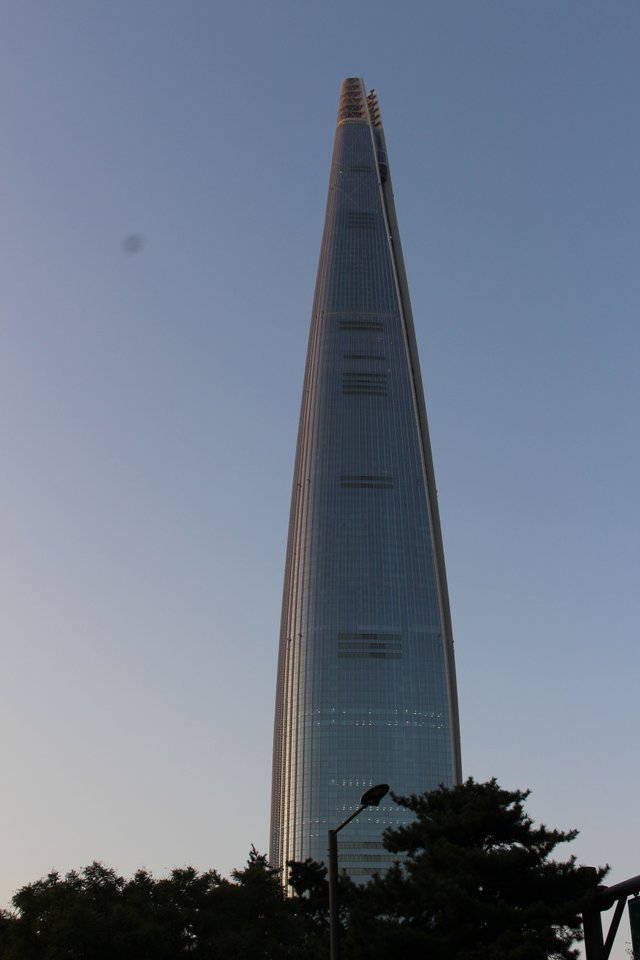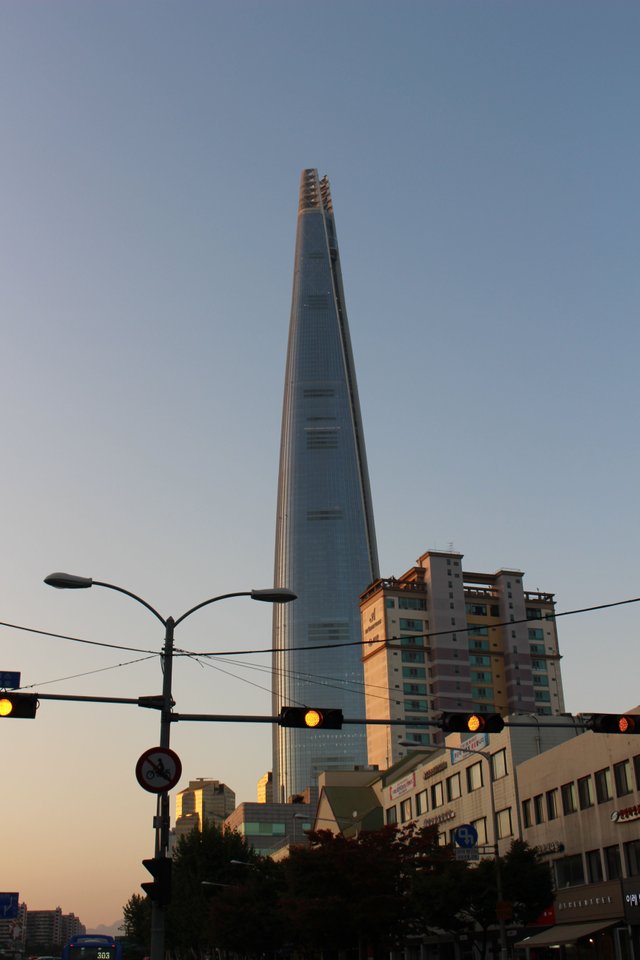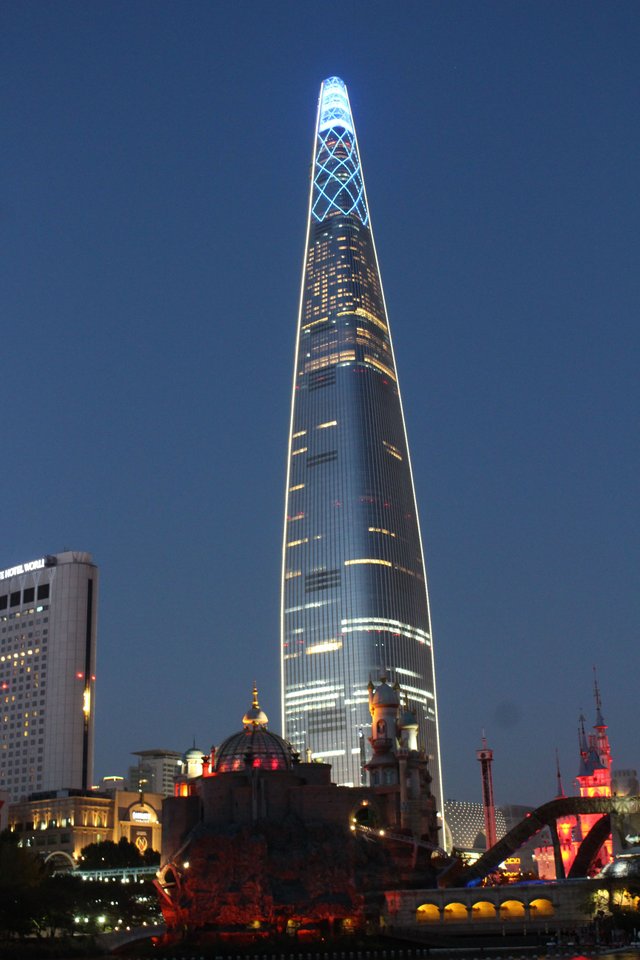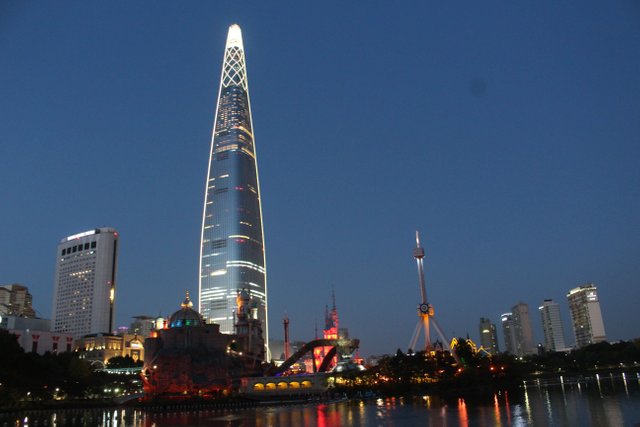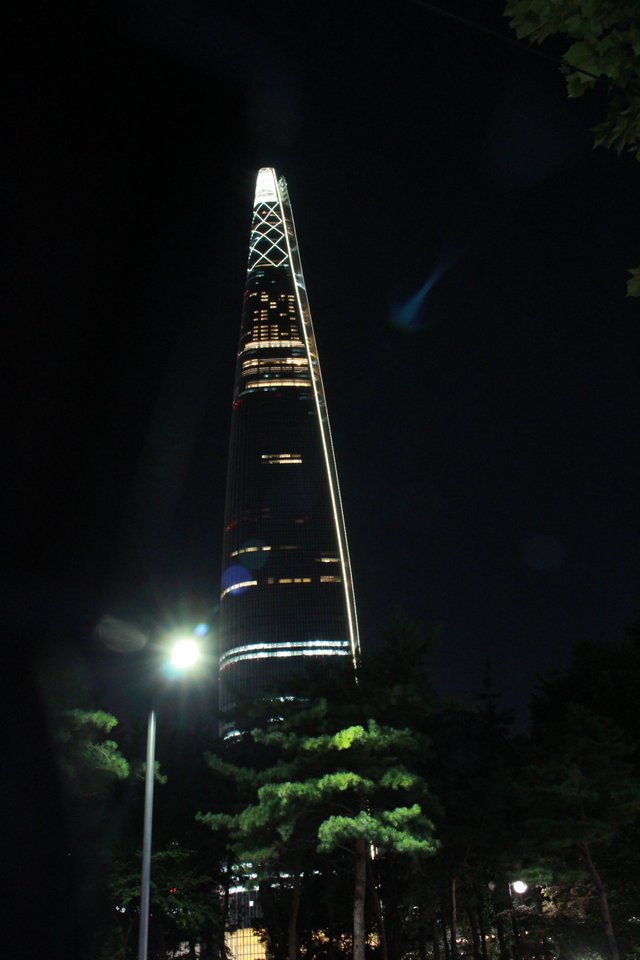 People were enjoying there life.