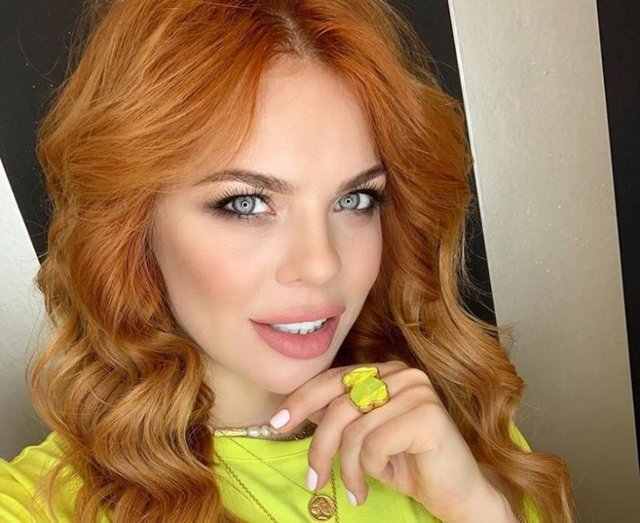 Anastasia Stotskaya - Russian star. She was born in Kiev in 1982. But the career of an actress of musicals built in Russia. We know quite a lot about it. But there are some aspects of personal life that the actress and singer tries not to disclose. In particular, all fans of the star are interested in, why her children are very similar to the King of Pop Philip Kirkorov?
In 2009, she became involved in a solo career. Her producer was Philip Kirkorov. Since then, the most inconceivable rumors began to spread around the names of Stotskaya and Kirkorov. In particular, the multi-million audience of fans is interested in why the children of Anastasia are very similar to her producer Philip Kirkorov?
Stotskaya reveals his secrets
Anastasia Stotskaya took part in one of the shows by Lera Kudryavtseva, "The secret to a million". She answered the most uncomfortable questions leading.
Fans are wondering if Stotskaya and Kirkorov were only partners or not? This issue becomes especially relevant if we compare the appearance of the sons of Stotskaya and Kirkorov. They are almost 100% similar to each other.
It is important to understand that even little Sasha himself could not always determine where he is from a photo, and where Martin is.
It is worth noting that Stotskaya married businessman Sergey for the second time in 2010. Just a year later, their son Alexander was born. It was here that the first rumors appeared that she had given birth from Kirkorov. Although it is reliably known that at that time they did not communicate very often.
In 2012, Kirkorov gives birth to a son, Martin. He is very similar to the one-year-old Alexander. This event adds fuel to the fire. Rumors began to spread with a vengeance. But alas, neither Kirkorov nor Stotskaya did not comment on this situation.
Strangely enough, but Stotskaya still let it slip and gave an answer to Lera Kudryavtseva about why the kids are alike. She also denied rumors that she and Kirkorov had no affair. They only had a business relationship. Unfortunately, the editors cut a small section of the program and did not reveal the terrible secret of Stotskaya.
Now we can say that Stotskaya still recovered after giving birth to her daughter (2018). Soon she will appear on the stage of the Theater of the Moon. She will perform the role of Arkadina in the premiere of the delivery of the play "The Seagull" based on Chekhov's work of the same name. Tickets can be booked on the website of the Unified Ticket Booking System.
---
Trade, exchange and withdrawal of cryptocurrency on banks and PS cards
---
---