Nigerian Traditional Arts
Hello everyone!! So today am gonna share some of some of my country-Nigeria traditional arts with you all ....
Nigeria as we all know is a country known for her arts and culture, the country has a long tradition because the oldest works of art in Africa are found in Nigeria apart from Egypt. These works are the most important and also the most outstanding in the continent of Africa. From the Northern part which is inhabited by the Hausa/Fulani,we have the Nok art culture. From the Western region which is populated by the Yoruba-speaking people,we have the Ife art,Owo art,Esie stone cravings, Ibeji statutes(wood craving) and the Benin art, while the Eastern part houses the Igbo Ukwu art, Mbari art,Ibibio masks and Akwanshi stone sculptures.
The Nok Culture: Nok is a village in the old Zaria province now in Kaduna state. Most of the sculptures are in teracotta and are found in alluvial deposits mined for tin near the village if Nok after which this culture is named. Terracotta is a moulded clay which has been hardened by fire and has become reddish brown in colour. The Nok terracotta sculptures represents human and animal figures,they are highly stylised and they vary in sizes from about ten centimeters to over one meter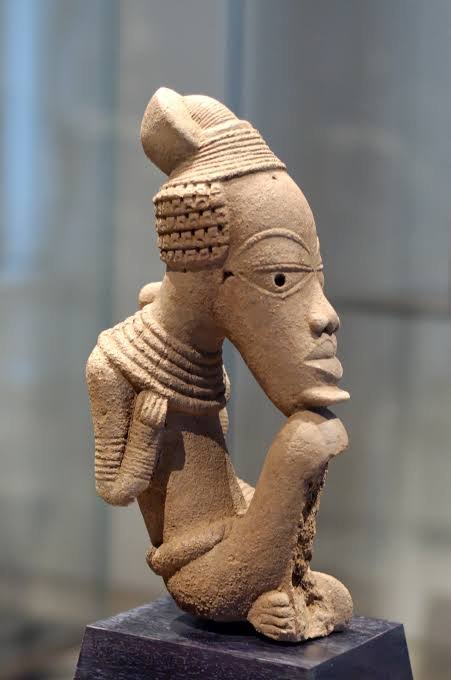 Ife Art: Ife is regarded as the ancestral home or religious capital of the Yoruba people of Nigeria Ife Art is best known for its naturalistic style. At first when these art were found,Europeans could not believe they were made in black Africa.they thought they must have been brought to Ife from Greece,Italy or Egypt. These works are terracotta heads and figures including bronze heads and figures. The bronze works show perfection of modelling and brilliant technical control over the Cire-perdue( lost wax process). The Ife works were done both naturalistic and idealised styles.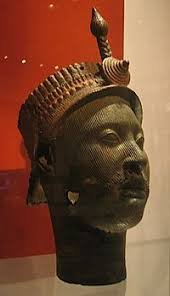 Benin Art: Benin in Edo state is famous for its artistic traditions in Nigeria.its similar to the Ife art, the artists produce works in bronze,ivory,wood and stone Benin art is usually considered under two headings namely the court art and the folk art.
The court art are the art works made for the glorification of the oba and the ancestors. These works depict the activities of the king and some are in the form of plaques produced in durable materials.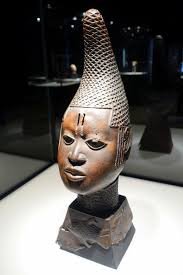 The Igbo Ukwu Art: Igbo Ukwu art is named after the town where the works were discovered. The first findings were by Isaiah, the first son of the Anozie family in 1938. The discovery was by accident when sinking a hole. The Igbo Ukwu artworks were all cast in bronze with intricate designs.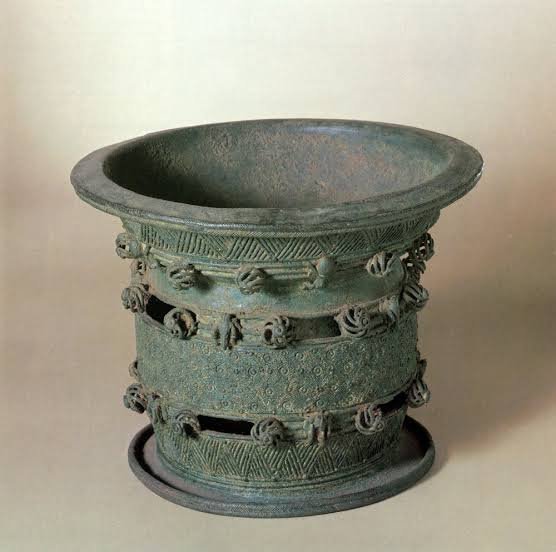 I hope I was able to pass some history information to someone .
Thanks for reading...will continue again tomorrow...