Fruit cultivation of Langsat in pots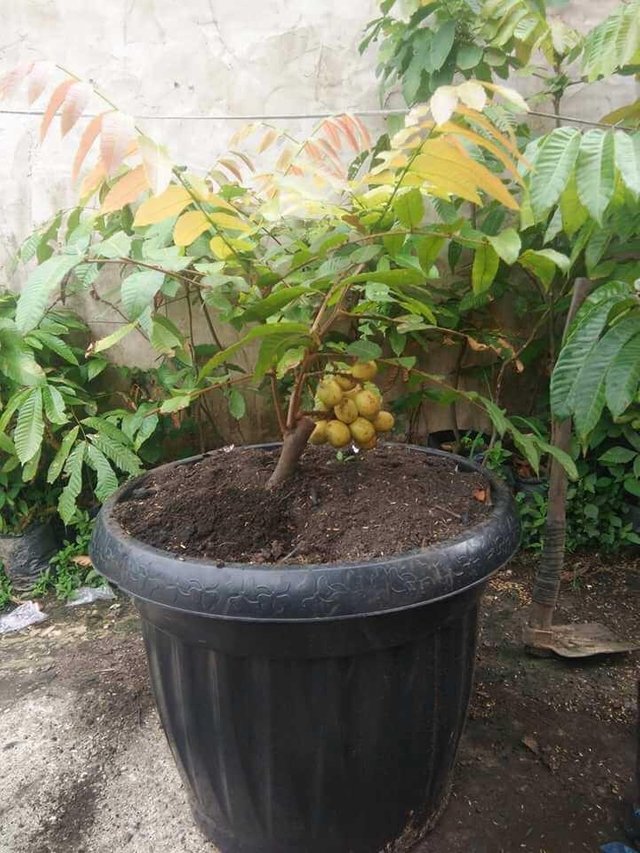 Follow me @muhammat
here I will describe how cultivation fruit duku / Langsat ,,,,,,,
this is the way of Cultivation Duku
Terms Grow
Duku plants can grow well in areas with an altitude of no more than 650 mdpl with rainfall of about 15 mm - 2500 mm per year and temperatures around 19 ° C. good soils are used for cultivation ie fertile soil, rich in organic matter, and have good aeration with acidity or pH around 6-7.

Preparing Seeds
seeds to be seeded in seedling first, the media seedlings in the form of a mixture of soil and organic fertilizer with a ratio of about 1: 1. The seedbed can be done in beds, baskets or polybags. Seedling seedlings watered 1-2 times a day to taste not excessive. after the age of about 2 to 3 months and the seeds have a height of about 30-40 cm can be moved to planting land.

Preparation of Land Planting
land that will be used as duku planting land first clear of weeds or other disturbing plants, then the soil is ejected. if the land has a pH less than the pH specified then apply liming. 1 to 2 months before planting, make a planting hole measuring about 0.6 m x 0.6 m x 0.6 m with a spacing of about 8 m x 8 m.

Duku Planting
Once everything is ready, do the planting. plant the seedlings in the planting hole that has been made next to the pile and do watering afterwards .