If you are advertising anything online you need to know if your ads are being seen and that is were Tracking is important. 
    I use HitsConnect for my Tracking and Analitics. I am upgraded to pro because I believe in Tracking. You dont need to be upgraded but you have less benifits if free member.
   This is how  the main page looks like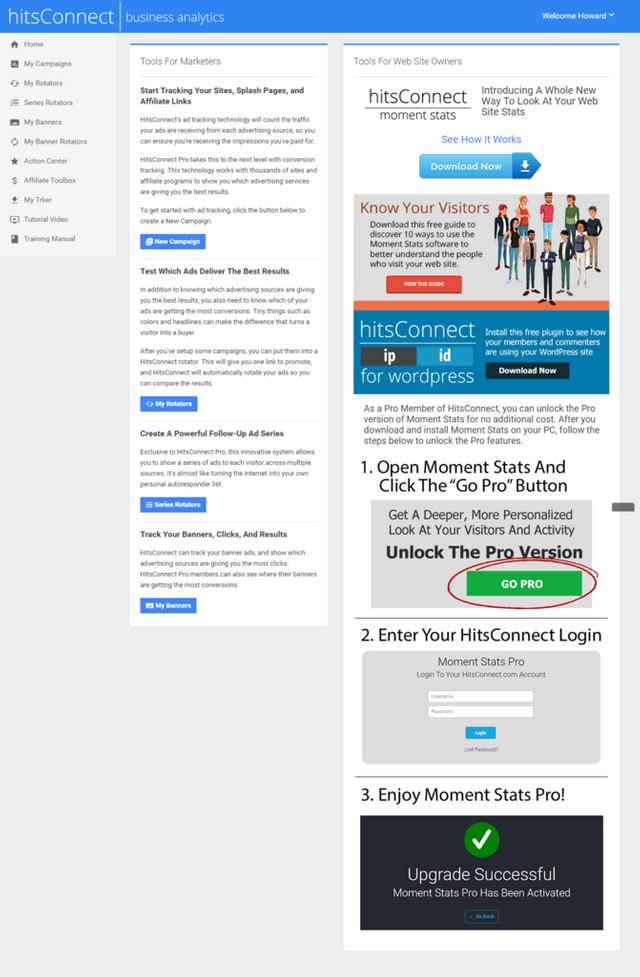 When in members area for the first time you want to go to new campaign and enter your webpage you want to  track like in example below.
d

      After you put in site and description Then click on save campain and you will go through a site check and confirm it. Then you will get a page that says campaign  successfully created.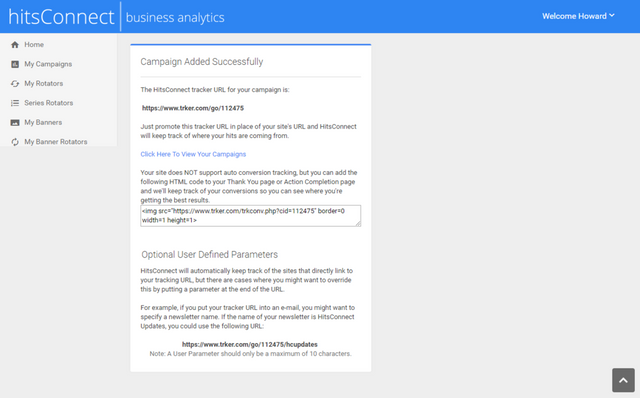 Now all you do is take the tracker link created and put it were you want to advertise and you will start getting hits to your tracker link. here is how it looks when you click My Campaigns

        That shows how many hits i received Today so far and total hits for more stats click the link stats and you will see a more detailed stats page.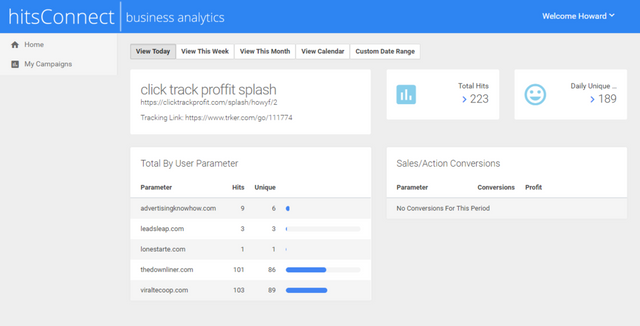 There you can view daily stats weekly stats monthly stats and custom stats. It allso shows were your hits are generated from.
   I hope this guide is helpful.
   Have fun learning new things and sharing. with much success.
   Howard Fullmer