As you know im not usually posting stuff other the "Support minnows" blogs but Im so excited about this I have to say something about this:
https://get.cryptobrowser.site/en/2560161/
Pcs today are very strong and we hardly use them with full potential. especially when we use them to only surf the web.
if you start using Cryptotab broweser you can start earning bitcoin while you surf ! Cryptotab will actually mine you XMR which will be translated to bitcoin .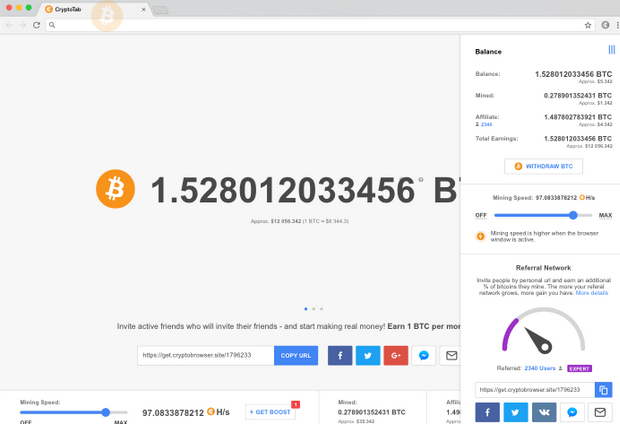 you can set how much hash power you want to allocate for it with the slider at the bottom.
The real power of earning here is through a robust referral system that will pay you a percentage of the mining of everyone who signed up under your ref link

this is an example of how much you can earn if only 5 users signed up under you and 5 users signed up under each and every one of them: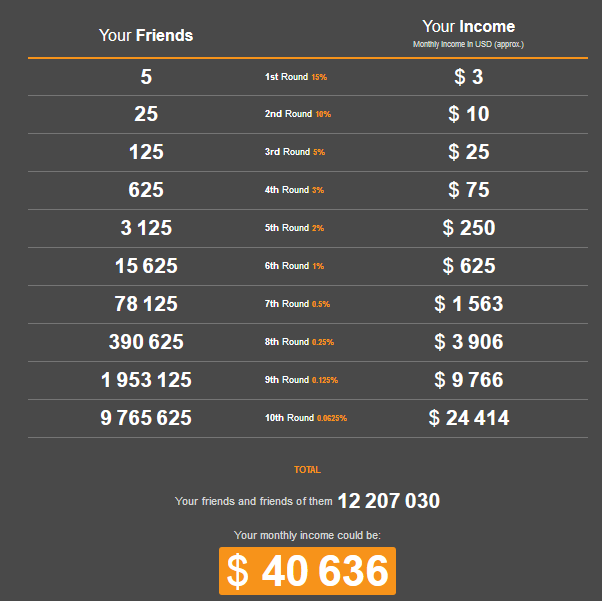 Please use my link to signup:
https://get.cryptobrowser.site/en/2560161/
I will be extremely thankful if you do :)
yoo1900