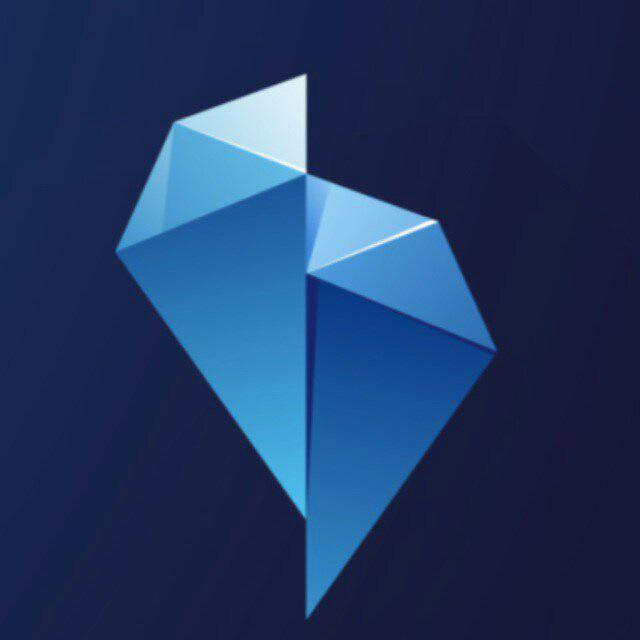 PRODUCT INTRODUCTION
The system
robot is a system capable of monitoring independently required indicators and making transactions decisions based on one or more indicators. Thus, the robot can almost completely replace the user in the trade taking over all the necessary functions of a successful trader. The trading algorithm is embedded in robots, the use of technical analysis methods and statistics, its algorithms for buying and selling, a set of protective tactics, compliance with risk management rules and money management systems - all these make robots from a complete system of trading systems.
One-door trading terminal for cryptocurrency currency exchange
Trading robot
Artificial Intelligence in algotrading
Constructors and market robots
The following Merchant and Auto rank
CryptoRobotics is a freemium cross platform freemium desktop terminal for macOS and Windows, iOS and Android for primary cryptocurrency currency exchange.
BACKGROUND PROJECTS
ISSUE
The existing trading terminals for trading on cryptocurrency exchanges are mostly paid and not cross-platform.
The main terminal has only a web interface, as well as TOP-10 stock exchange with turnaround, which significantly limits analytic functionality and makes it impossible to have internet algotrading.
Currency-crypto exchange rates vary widely on different stock exchanges, more profitable for users to trade on multiple exchanges at once, but switching between exchanges takes a long time.
There is no unique tool for technical analysis on the crypto currency exchange.
Exchange and terminal websites are not always optimized for different types of screens, including phones.
The robot that is served on the market is not always reliable and does not have an easy-to-use interface.
There is no universal and reliable software solution for creating personal algorithmic robots and testing them in history.
A ready base with a trading strategy in the crypto currency market does not exist.
The universal value of merchants to learn and follow successful experiences does not exist.
The linear trading strategy quickly loses its relevance, requires continuous improvement, self-study is required.
SOLUTION
CryptoRobotics is a freemium cross-platform desktop trading terminal for computers (macOS and Windows), tablets and smartphones (iOS, Android, Windows mobile) with one-click access and switching between major currency exchange (cryptocurrency). We make technical and trading analysis instruments similar to stock market terminals (Quik, Metatrader) available for crypto.
Features:
Pre-set CryptoRobots for algorithmic trading
Robot's Constructor with an intuitive interface for backtesting trading strategies on history and for creating your own
Marketplace robot, to sell robots made by merchants in the CryptoRobotics
Merchant's Rank constructor on the equity basis (yield curve)
Auto-following, automatic replication of successful trader transactions run as smart contract.
Millions of our users will generate large amounts of trading history data. This Large Data along with the retrospective rate of all the coins of any connected coin exchange will be used for various purposes: from ranking and analytics, backtesting robots to our final destination delivery - CryptoRobots Artificial Intelligence. To ensure real-time global access and low ping, we deploy cloud databases that are distributed on almost every continent.
Cross-platform desktop trading terminal for cryptocurrency exchange
The CryptoRobotics project is the development of a free cross-platform trading terminal for cryptocurrency exchange.
CryptoRobotics trading terminal is a software solution designed for the interactive implementation of various standard procedures needed for a trader to work in the crypto currency market.
Advantages:
Terminal is completely free;
Desktop terminal with built-in solution for algotrading;
Cross exchange terminal with the ability to connect to 30 cryptocurrency exchanges that support API with a one-click switch;
A cross platform solution for all device types: Windows, Mac OS, iOS and Android;
All instruments of technical analysis and trade, similar to the stock market terminals (Quik, Metatrader) are realized.
"WE CAN COLLECT $ 25 M, BUT WE NEED ONLY 5"
Token-plan
Scheme allocation robotokens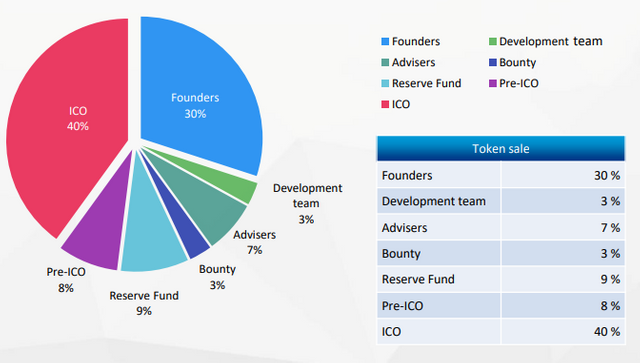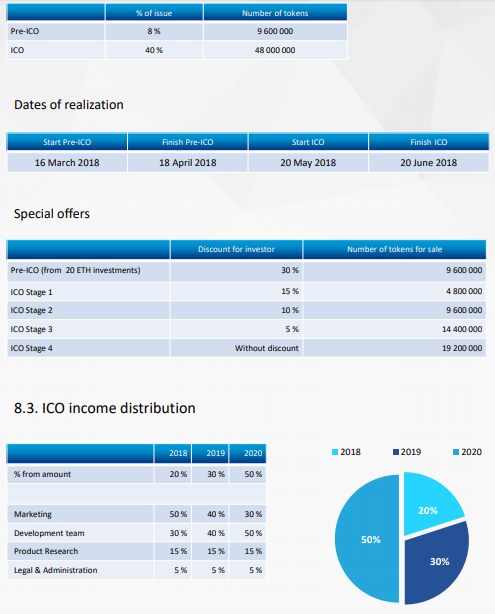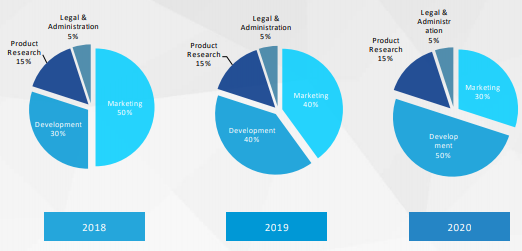 ROBO-token used
ROBO-token is the only possible currency for payment of CryptoRobotics terminal products. Payments for terminal products are through personal profiles of investors / users and on Robot Market.After ROBO-floating tokens to the market all tokens are
distributed during Pre-ICO and ICO-tokens (except frozen) can be traded on the stock exchange where the token is traded. 2016 MARCH
ROAD
2016: An algorithmic robot for
MARET 2017 stock exchange development : Testing of an algorithmic solution on an exchange of cryptocurrencies
AUGUST 2017: Development of terminal concepts for cryptocurrency exchange and algorithmic ecosystems
NOVEMBER 2017: Development of development team
JANUARY 2018 APRIL 2018: Terminal: core and Windows
MEI version 2018: Terminal: Mac OS version.
JUNE 2018 system robot : Terminal: iOS version and Android version. Floatation to stock exchange
AUGUST 2018: Auto-following
SEPTEMBER 2018: Robot constructor and market robot
FEBRUARY 2019: Demo-version of Trader's
JUNI 2019 experience: Release of Trader's Experience
AUGUST 2020: Robot Demo Version on Artificial Intelligence
DECEMBER 2020: Robotic Release on Artificial Intelligence
Watch this video to learn more about the benefits of our products
To contribute and Know the progress of this offer, you can visit some of the following links:
WEBSITE: https://cryptorobotics.io/
WHITEPAPER: https://cryptorobotics.io/img/WP_ENG.pdf
FACEBOOK: https://www.facebook.com/groups/378114272653455/
TWITTER: https://twitter.com/cryptorobotics
TELEGRAM: https://t.me/Cryptorobotics
Nama Pengguna : Fandicoin
Profile: https://bitcointalk.org/index.php?action=profile;u=2136014
ETH: 0x2B0C86d1E36Ef6c0795a628f38e9b3C45cebA944