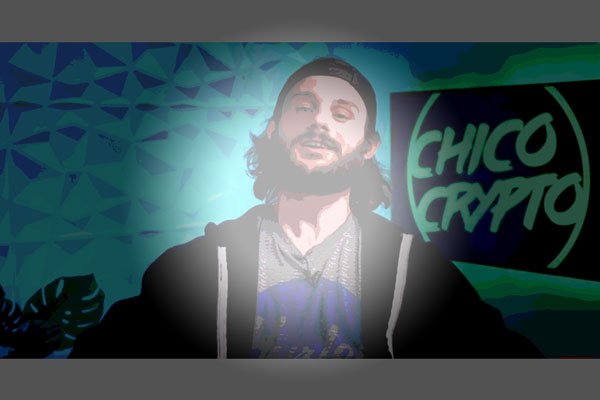 The Latest and Greatest
Now that Bitcoin and the cryptos are trying to make a comeback, interest in crypto has once again started to spike up. I notice this in my daily life when I get asked about what is the next hot trade in crypto. I always explain to people that I do not trade crypto, but rather "hodl" crypto, which doesn't seem to exciting for many.
Nonetheless, there are always some eager beavers that are looking to "strike it rich" with crypto, while there are others who simply need to stay up to date with the current on goings in the crypto-world. Now that I have been in the crypto-world for many many moons, easily over 75, I have settled on a few sources for consolidated news.
It has been only until recently that I have stopped searching Google for the latest crypto-news and reading the news myself. I am not the eager beaver I used to be when I initially started in crypto. I am still just as enthused about crypto and all the benefits that they bring to the world, I just don't have that sense of urgency that I think I used to have before. That urgency derived from the fear of crypto not making it in the world. I think I can safely say that crypto is here to stay therefore squashing that fear away.
Now, when I do look for crypto news, I turn to Steem by looking at my feed. Some of my favorite Steemians for News are @kingscrown and @pennsif . Kingscrown brings really good info in regards to all things crypto, especially when it comes to crypto-exchanges. He also provides an e-book with much more info to help those looking to make some $crypto. Pennsif keeps it all STEEM related, making it easy to stay aware about the ongoings of our community.
Another super Steemian is @crypt0 who provides mostly Youtube videos and livestreams while also posting here on the Steem Blockchain. @crypt0 (Omar) provides some of the latest crypto-news in an unbiased fashioned without all the hype or shilling. He tries to stay on the forefront of current on goings while also occasionally traveling to crypto-events to bring the News from there. Omar is one of the few more popular sources of crypto-news out there that is also on Steem. In my opinion, the higher ups @ Steemit, inc, and the rest of us on the Steem Blockchain need to do more to support @crypt0 's efforts to bring the crypto-news to the masses. His success, especially if spearheaded by the Steem community, would be the Steem Blockchain's success.
Another great source for crypto-news is CHICO CRYPTO who unfortunately is not on the Steem Blockchain, but does post his content on Youtube. Chico (Tyler) has been posting about crypto for several years now, but I only recently started watching him. When I first tuned in, I wasn't "feeling it." Maybe it was his East coast surfer voice or his reporting style that I didn't like but nonetheless I listened.
After watching other Youtubers and crypto-news providers, I began to appreciate Tyler's (Chico) different style while also realizing that he is a very smart young man who is truly trying to provide the crypto-news that others might shy away from.
Tyler provides in depth analysis and research on Bitcoin, Ethereum and the crypto-world in general, while also sleuthing around some of the shadier dealings in the crypto-world. He has made some pretty good calls on some of the Alts, especially those related to Ethereum's DEFI, while also sniffing like a hound on the shady trail of Binance, Tron and especially Tether.
It would be great to continue supporting our fellow Steemians @crypt0 @kingscrown and @pennsif and it would be even greater if we could get an honest crypto-Youtuber like Chico Crypto on to the Steem Blockchain!!
Have a Great Week Everyone!
+++ @streetstyle