I don't get the fascination with these things, but they're all the rage according to the kids these days and I've got a few of my kitties available for siring!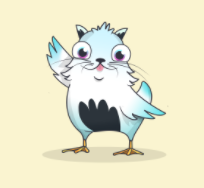 Check out the siring auctions for my kitties and post any you have available below!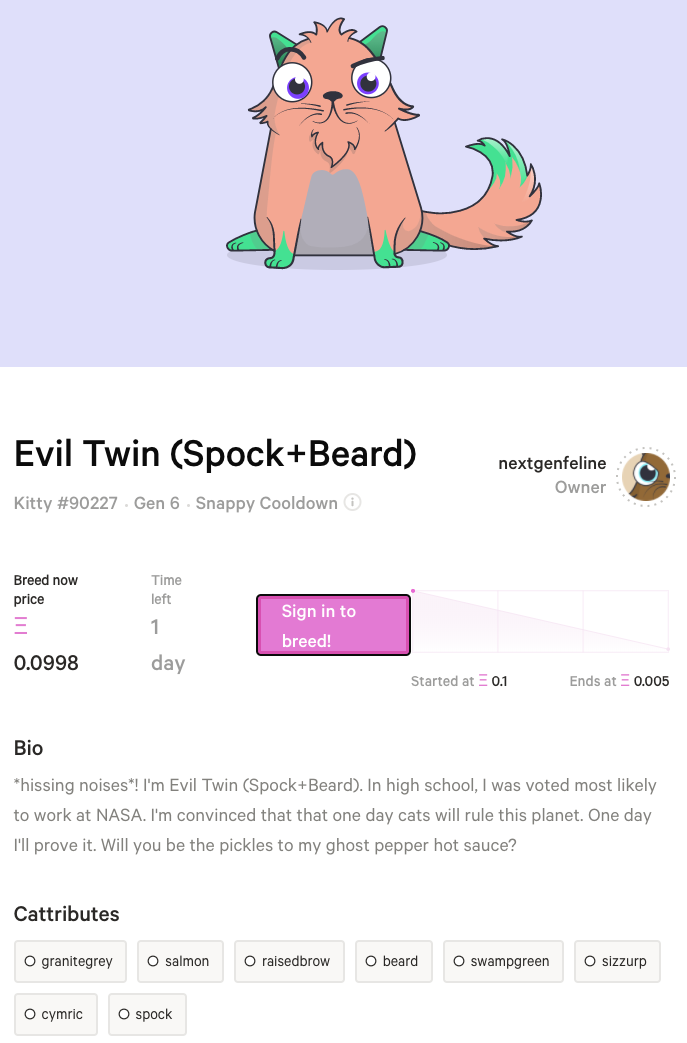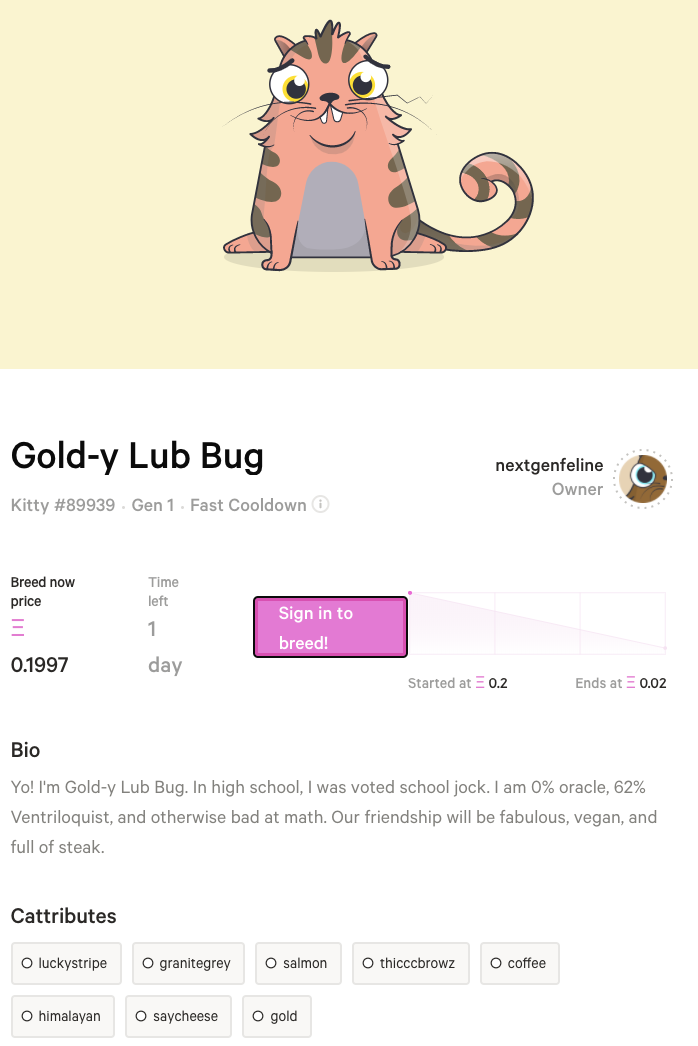 Feel free to show of your cryptokitties in the comments!
If you would like to buy a cryptokitty with Steem or SBD, please PM @nextgencrypto on steemit.chat.  10% premium over kitty cost.