Hello crypto game fans! I'm Ciel and I'm bringing you all your crypto gaming news updates!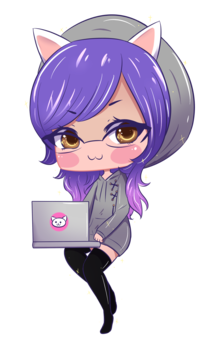 As some of you know I moved this past weekend and unfortunately dislocated my finger (warning: disturbing image) during the process so I've been focusing a bit on that but I'm excited to get back to the news.
There is a free online programming class for EOS happening in April! Sign up sign up sign up!!
We've got a lot to cover as I get caught up over the next few days so let's get started!
==============================================================
Decentraland has unveiled their Command Line Interface, added new documentation, and let us know their choice for scripting language on the platform. They've also released the beta of their LAND manager.
Spells of Genesis released a game update, has partnered with a new publisher (European Games Group) to improve app quality and give the game a push on mobile stores. The company will also be putting their Book of Orbs app and blockchain operations under the BitCrystals Team heading, integrating other blockchains such as Ethereum, as well as releasing a new game some time in Q1 of this year.
Have you heard of Neon District? It's a new game by the maker of Age of Rust and other community members. Learn more about it in its announcement post.
Who has checked out Blockquests and claimed their free LOOT tokens?
Augmentors shared with us some background on their character Markik and the Sky Point Mountains in their latest community update.
Coindroids looks like a simple fun game about leveling up your bot, with nice graphics.
SFEOS shares how you can get your own Founder Tokens for the game and have launched an art contest. They also plan on using utopian.io to publish their project updates.
==============================================================
That's all for now! :3