XTRABYTES To Be Listed on CoinFalcon Exchange
Investors can look forward to XTRABYTES' debut February 14th at 12PM UTC on CoinFalcon, a smaller cryptocurrency exchange based in the United Kingdom. XTRABYTES investors may be curious about CoinFalcon, so here we spotlight the more important particulars of this exchange.

CoinFalcon's History and Mission
CoinFalcon was founded by Jordan Steeves and opened its doors in October of 2017. The business is located in London, but Steeves is from Washington State and lives in San Francisco. CoinFalcon's goal is to provide fast, straightforward exchange of cryptocurrencies, allowing for the purchase of Bitcoin, Ethereum, Litecoin, and IOTA with a range of trading pairs. It is accessible by browser or smartphone and offers a community chat feature for greater transparency. Users can read charts, order books, and trade history in real time via their online Trading View feature.
Moreover, CoinFalcon has already leaped ahead in it's quest to dominate the cryptocurrency space by being named AngelLists Breakout Company and rising to ProductHunt's elusive top featured product.
CoinFalcon is a European exchange with a focus on service to citizens of the European Union. Under its sign-up disclaimer, CoinFalcon states the company does not accept residents or citizens of Iran, North Korea, Sudan, Syria, and the United States.
Service/Support Tickets
A detail about their support? They offer 24/7 live chat support. Additionally, CoinFalcon will attempt to recover cryptocurrency that is mistakenly sent to the wrong address for 20€. They do not guarantee results, of course, and are unable to recover Bitcoin Cash (BCH) that is sent to a Bitcoin (BTC) address.
Fees
Deposits in Bitcoin, Bitcoin Cash, Ethereum, Token Ethereum, Litecoin, Garlicoin, IOTA, and Nano are all free. CoinFalcon charges no network fee for Nano and IOTA withdrawals, and fees for all other supported currencies vary. CoinFalcon charges a .25% commission for all trades, although it's unclear if this fee percentage is per side or for the total trade. There is an additional fee for using the instant exchange that displays when the order is calculated.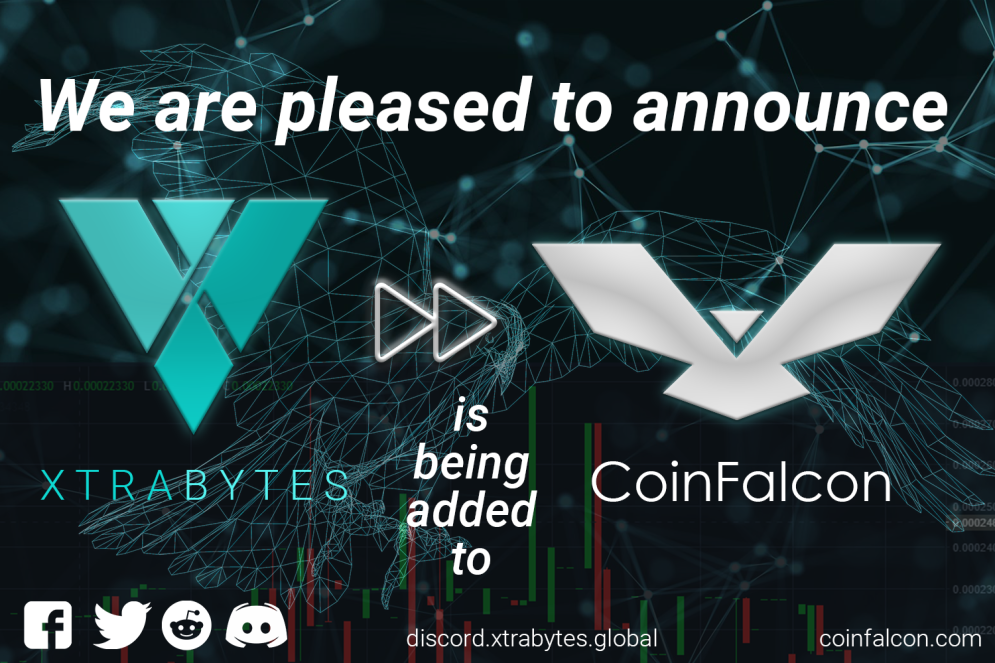 Coin Selection
CoinFalcon supports the following currencies:
Bitcoin (BTC)
Bitcoin Cash (BCH)
Litecoin (LTC)
Ethereum (ETH)
IOTA
Nano (XRB)
Lamden (TAU)
CRED (Verify)
KIN (Kin)
SophiaTX (SPHTX)
Crypterium (CRPT)
Dentacoin (DCN)
Golem (GNT)
Rebellious (REBL)
Tron (TRX)
VeChain (VEN)
eBitcoin (EBTC)
Viuly (VIU)
OriginTrail (TRAC)
SwissBorg (CHSB)
Garlicoin (GRLC)
Electra (ECA)
Ripple (XRP)
And now XTRABYTES (XBY)
Safety
CoinFalcon stores more than 98% of the reserve cryptocurrency it holds in an offline secure wallet and offers two-factor authentication to its users via a downloadable authenticator app.
Transfer Time
CoinFalcon claims to offer instant trading.
Ease of Transfer to Fiat
Currently, CoinFalcon does not allow for transfer to fiat currency, and users cannot deposit Euro (€) into the exchange. Users deposit and trade entirely in coin.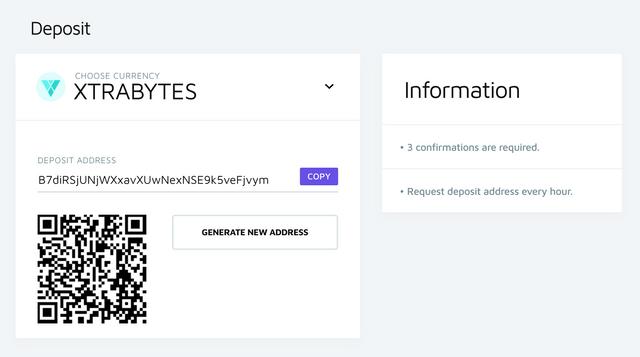 Reputation
CoinFalcon appears to have a good reputation among users for its ease of use and low fees. They have added more options to their list of supported coins in the months they have been in business.
The disadvantages of CoinFalcon as an exchange are that it is not open to users from a number of countries, including the United States. Traders must also use cryptocurrencies and cannot deposit or withdraw in any fiat currency. This, of course, means that they do not accept credit cards or PayPal. The CoinFalcon mission statement focuses on serving as an alternative to modern banking and finance.
CoinFalcon and XTRABYTES
CoinFalcon's trading of XTRABYTES is scheduled to go live on February 14, 2018 and will be hosting XTRABYTES in the following pairs:
XBY/BTC
XBY/ETH
XTRABYTES inclusion in CoinFalcon's portfolio of cryptocurrency offerings will allow for more visibility. It's important for XTRABYTES to gain exposure to more crypto investors as it prepares for the release of its technology in 2018.
---
Check out our Website
Join us in Discord
Visit our Support Desk
Read our Blog
Subscribe to our Newsletter