Security is crucial with cryptocurrencies. This tutorial explains how to encrypt and safeguard your XBY Wallet. This same process works on most other coins as well.
Step 1
Run the wallet
Step 2
Go to Settings and click Encrypt wallet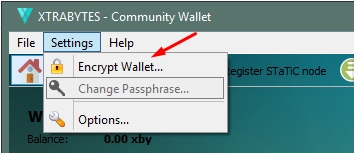 Step 3
Make sure that you use a strong password. Doing so will keep your coins safe. Do NOT lose or forget this password. This action cannot be reversed.
Choose a strong password and record it.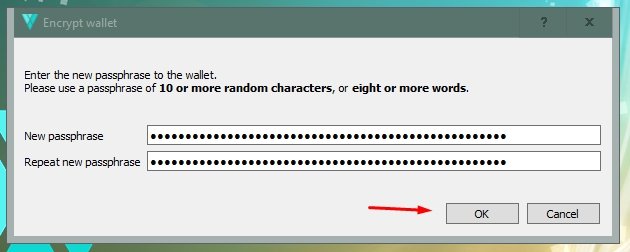 Confirm the encryption? Click Yes.

Next click OK. Let the process complete.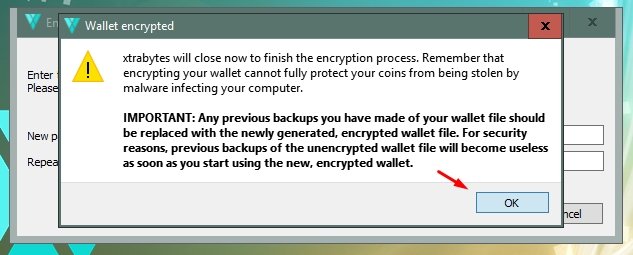 Congrats!!
Step 4
The next time you want to send coins, you will have to enter your password
Deselect "For staking only box"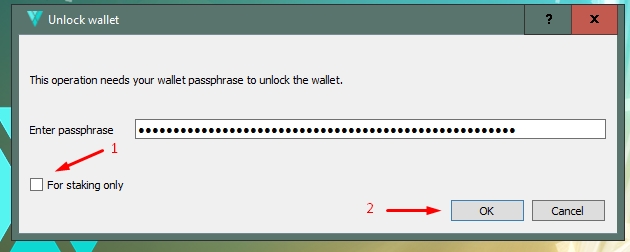 Afterward: Make a new backup after you have successfully encrypted your wallet.
---
Join us in Discord
Visit our Support Desk
Check out our Website
Add to the conversation on our Community Forum