The week of the dog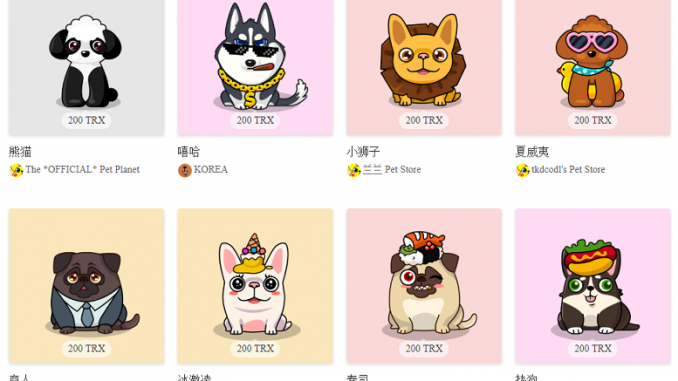 Tron will be releasing Tron Puppies in Japanese, English, and Korean on January 22.
A game in the same vein as the immensely popular Crypto-Kitties Ethereum-based trading game - this time with dogs - will bring Tron back to the forefront of many traders' minds on Monday. The desktop version of the highly anticipated Tron Puppies game in English, Japanese, and Korean is being launched on January 22.
These collectable games are strangely popular to an irrationally exuberant degree, resulting in immense quantities of Ethereum being spent on rare breeds. Developer Axiom Zen's top ten Crypto-Kitties, for example, are valued at over $100 000 each. Tron is hoping to capture this rabid audience with its take on the genre.
Mobile versions of the game will be arriving in February, spreading the game to a much wider audience. The potential for the valuation of Tronix to rise from its currently suppressed level is huge. Expect to see a large influx in trading volume and price this week.
For now, Tronix is an ERC-20 token on the Ethereum blockchain. Long-term plans include transition to its own blockchain, becoming a gaming hub token with smart contract capabilities for numerous entertainment companies and apps.
Tronix is consolidating at 8 cents USD right now. Expect it to begin to climb on Monday once the game releases.
*This is not professional trading advice - just my opinion!
source:
https://cryptocurrencynews.com/daily-news/crypto-news/tron-trx-dogs-will-release-english-version-next-week-coin-back-up-over-50/
If you're interested in Tronix, check out Binance by using my referral link and sign up today!
https://www.binance.com/?ref=16702963