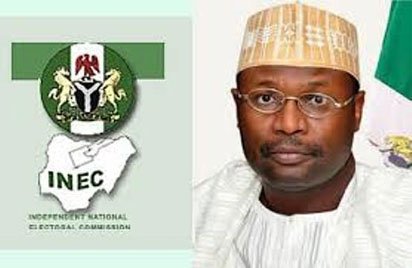 source
So today is the presidential election in my country. Standard protocols dictate no transport companies operate, In fact, I doubt I'd see people driving today.
Voting Process is in two stages
Morning
All interested voters are to report to their polling units for accreditation using the Card-reader machine to verify the authenticity of their PVCs (Personal Voting Cards).
Afternoon (1 pm)
All successfully accredited voters will be allowed to queue and vote.
Voting is done by thumb-printing beside the logo of the desired party.
The ink on the thumb is pretty hard to wash out so it prevents people from voting twice.
My thoughts on the winner?
Its a shame a large country like Nigeria with over 180 million people is still being ruled by the same people who ruled 30+ years ago. Both favourites to win, Gen. Muhamadu Buhari (the incumbent president) and Atiku Abubakar (a former Vice-President) are not new to power. Their previous tenures have been nothing to write home about and yet people flock to support them because of trivial and selfish reasons.
It's quite sad.
If I was to make a wager, I'd say Buhari has the upper hand and federal might might come into play to secure the win. Atiku seems to have the vote of the eastern part of the country, while Buhari's support is predominantly northern. Let's see how it goes.
To fellow Nigerians, I bid you a peaceful day. Say no to rigging, election violence, and vote selling. Vote wisely.
EDIT: https://www.vanguardngr.com/2019/02/breaking-inec-finally-postpones-nigerias-general-election-to-february-23/