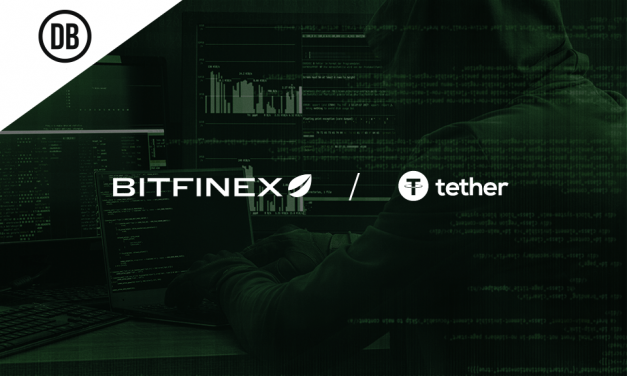 In recent weeks, some rumors circulated on the Internet about the economic links between the world's largest cryptocurrency exchange Bitfinex and the cryptocurrency tether. Yesterday Bitfinex turned to selected journalists and tries to provide clarity.
As Coindesk reports, yesterday an e-mail from Ronn Torossian, Press Officer of Bitfinex, was sent to selected journalists. Bitfinex accuses the anonymous blogger "Bitfinex'ed", who accuses Medium Bitfinex of fraud and the operation of a pyramid scheme of being on a number of long posts on the platform, of blaming for the current false reporting and spreading of the rumors and at the same time denying all allegations ,
The links between Bitfinex and Tether have been a major topic in recent weeks and the subject of much speculation on various online platforms. Paradise Papers recently confirmed that Chief Strategy Officer Phil Potter and Chief Financial Officer Giancarlo Devasini are shareholders in Tether.
Torossian also said in the email, according to Coindesk, that the company Bitfinex is headed by CEO Jan Ludovicus van der Velde, Phil Potter and Giancarlo Devasini. Bitfinex is anxious, according to Torossian, to become the most transparent crypto exchange in the entire crypto industry.
The only confirmation of the links between Bitfinex and Tether comes after the connections were uncovered, in our view already has a very bland connotation. Also, the question arises as to how far the two companies are intertwined.
Bitfinex and Tether - Rumors and ambiguities

According to Coinmarketcap, Bitfinex is the largest cryptocurrency exchange by volume. Nevertheless, there are some question marks behind the stock exchange.
In any case, it is questionable that there is no imprint on the website of Bitfinex, where it can be seen which company is behind the stock exchange and what the address is. Only in the "Terms of Service" is a passage to find the British Virgin Islands are declared as the current area of ​​law.
The blogger "Bitfinex'ed" accuses Bitfinex of apparently generating value from tether by tether and buying Bitcoin. According to Bitfinex'ed theory, this purchased bitcoin can be used by Bitfinex for market manipulation. Tether and Bitfinex have objected to this assertion, stating that each tether is backed by a dollar in a bank account. An audit, d. H. A recent official financial audit confirming this statement is not available, according to Bitfinex'd.
Bitfinex'ed explains in one of his blog posts that Bitfinex is running a Tether-based fast-ball system. How this should work according to Bitfinex'ed? Bitfinex has created Tether and now recommends that its customers convert their crypto currencies into tethers in order to transfer money across borders without having to go through banks. This gives Bitfinex a real value (a "correct" cryptocurrency) and, in exchange, dispenses worthless tethers (promissory notes, as it were). As mentioned earlier, Bitfinex is to use this asset for market manipulation.
Hacks and problems with the Wells Fargo Bank

Regarding the allegations, the hack reported by Tether on November 19, stealing $ 30 million of tethers, also appears in a questionable light.
Already in August 2016, Bitfinex lost nearly 120,000 bitcoins worth about $ 75 million in a very large hack. The stock exchange had decided to split the losses due to the theft equally to all customers, so that even those who did not hold Bitcoin at the time of the hack had to accept a 36 percent "loss". Bitfinex lost many customers because of this.
But even with banks Bitfinex had problems in the past few months. Wells Fargo said it would stop moving money from Bitfinex accounts, so up to $ 180 million was stuck on four Taiwanese banks that cooperated with Wells Fargo. As a result, BitFinex sued Wells Fargo Bank.
---
Thank you for reading!
Don't forget to upvote, resteem and follow me for more content & contest
Tradingview, https://www.tradingview.com/u/Tradewonk/
Instagram, https://www.instagram.com/tradewonk/
Or any of my other social media channels. Please consider getting your
free account here on Steemit.
"Join the adventure and be inspired." - Tradewonk