Hi traders, we could make a new higher low.
Bitcoin.
Bitcoin has been grinding for a coupe of days following this freak 10% dump from $7400 to $6300.

So far $6400 has held steady and it's looking like we're producing a higher low on this rounding bottom.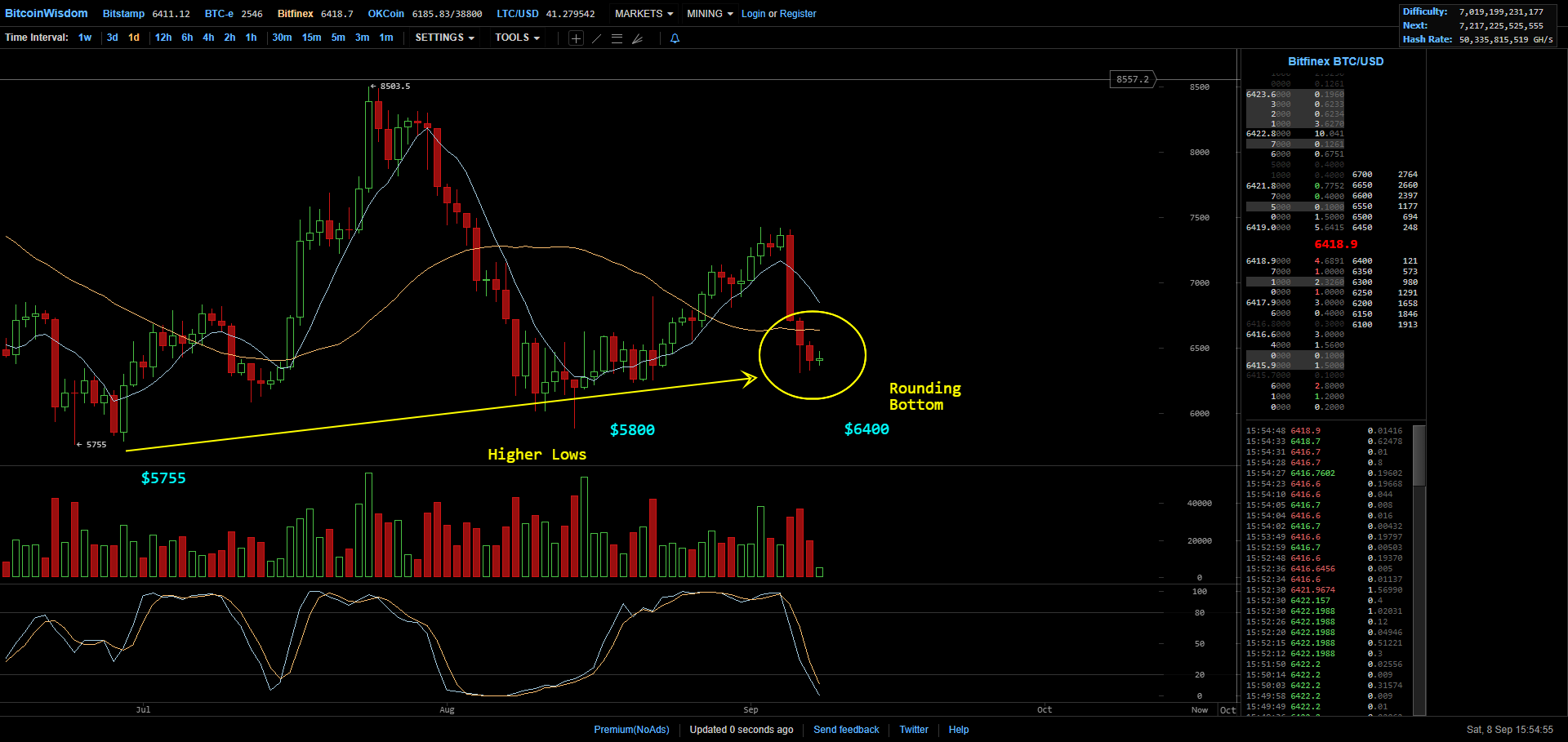 To add to this bearish possibility, the daily Stoch RSI is looking like it's forming a hidden bullish divergence: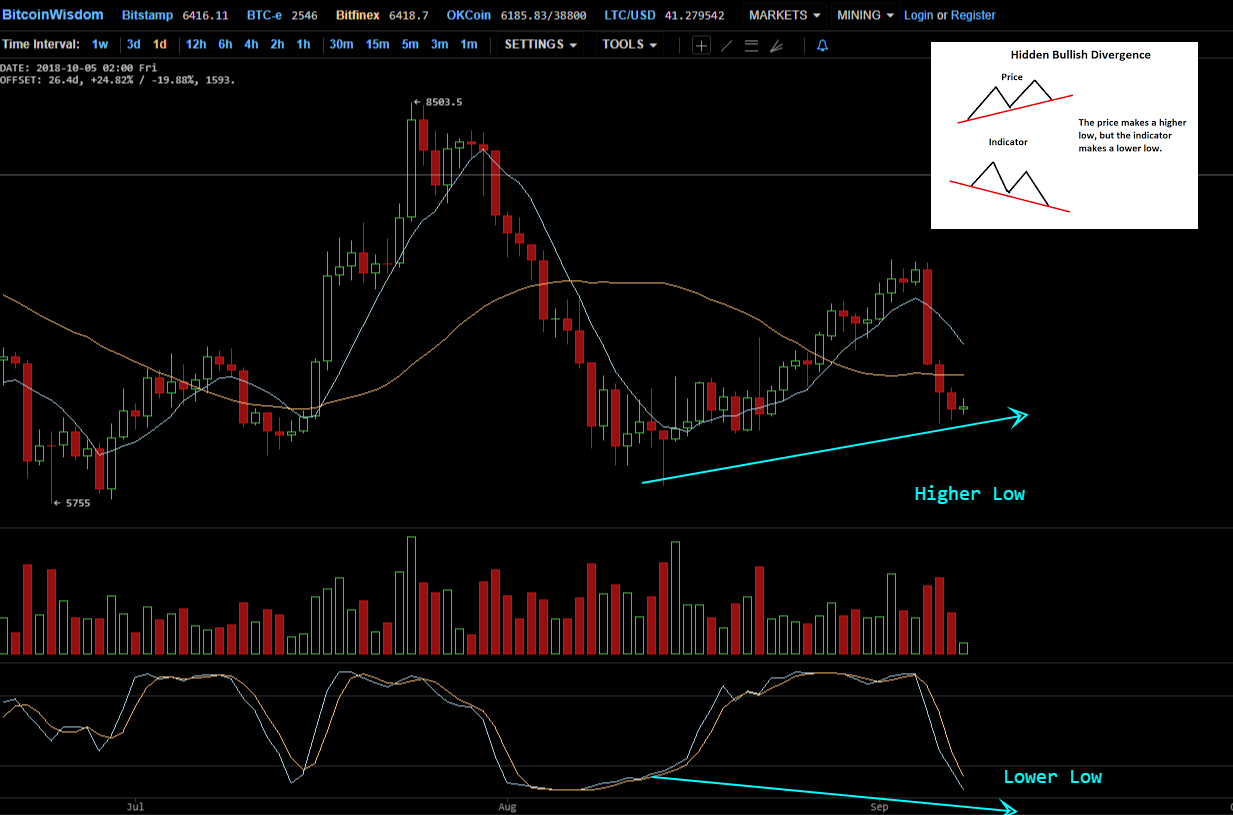 Finally, Bitcoin shorts are once again back in that "danger zone" which put them at the mercy of another squeeze: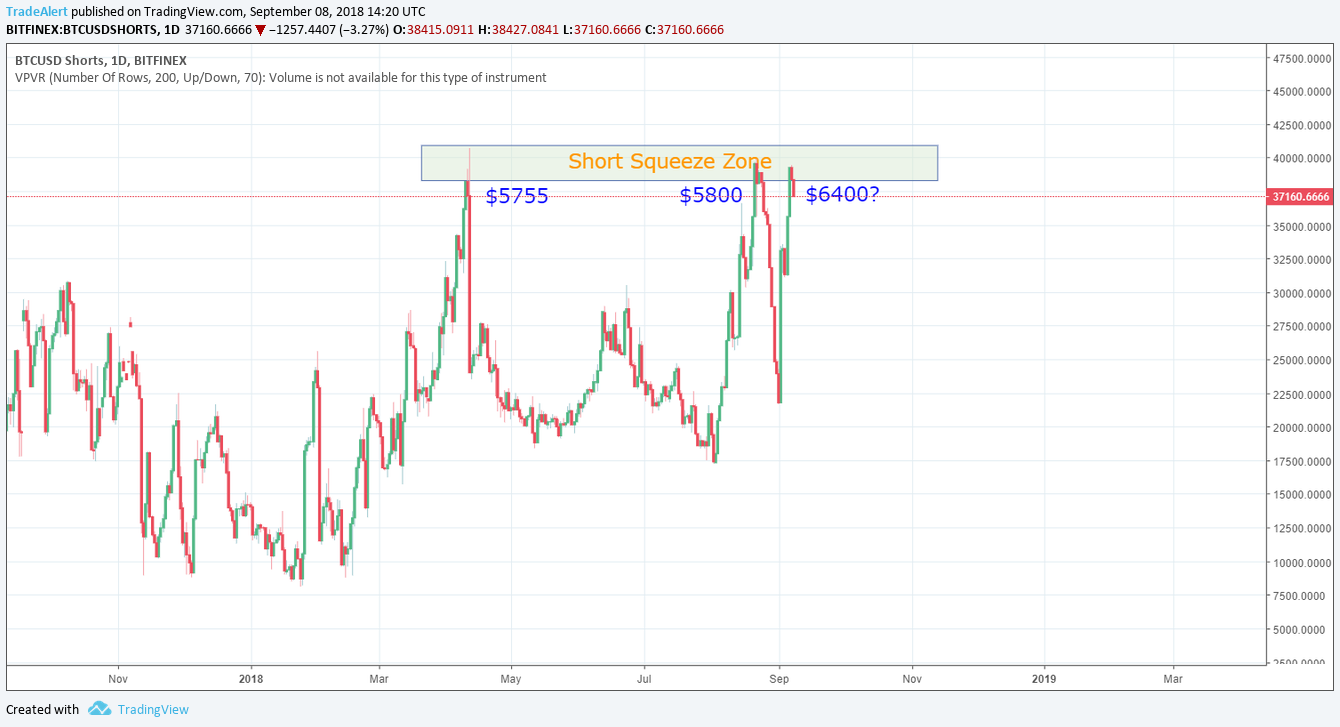 I believe that if Bitcoin can hold above $6400 until Monday we could see a bounce here or another short squeeze which would translate into another one of these weird inverted Bart Simpson patterns on the hourly.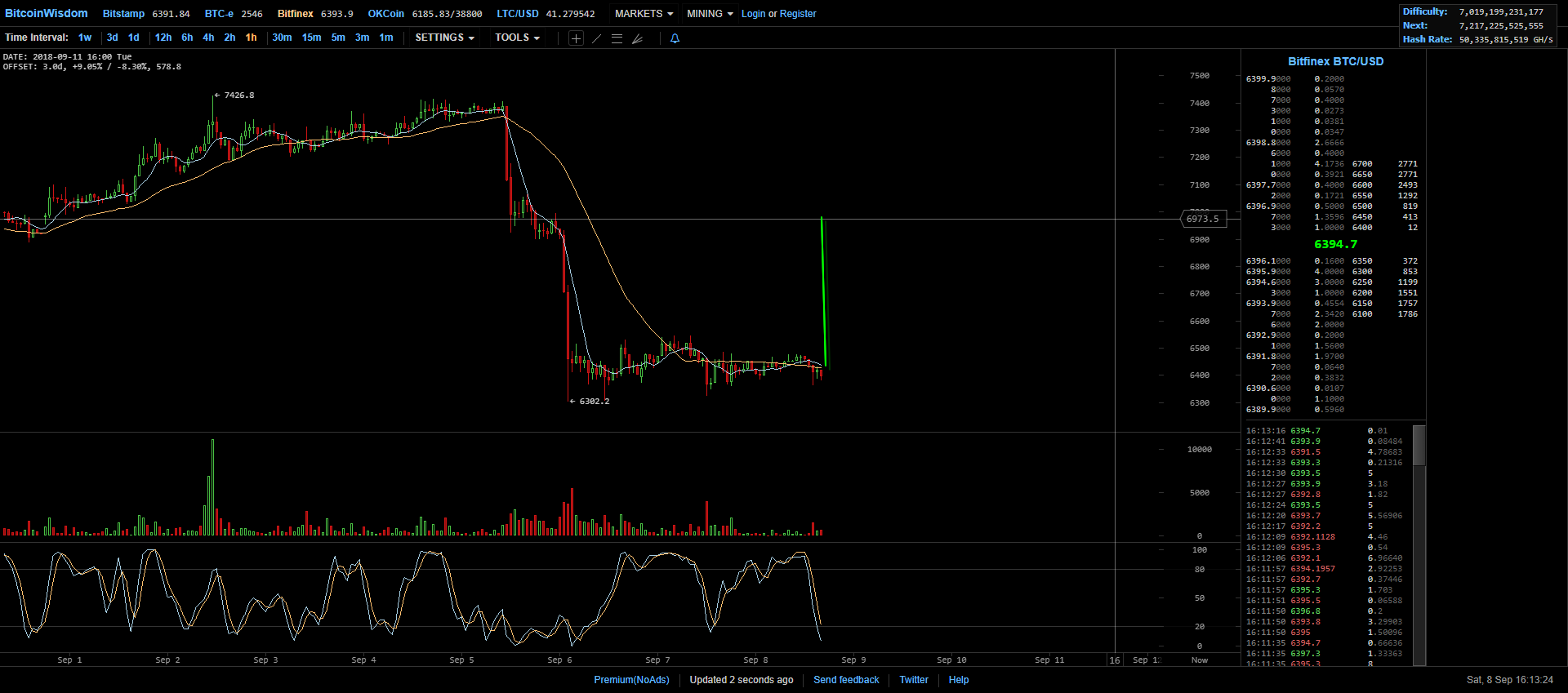 Both these scenarios (bounce or short squeeze) would, in my opinion, invalidate this massive bearish descending triangle and signal $6000 as the true bottom.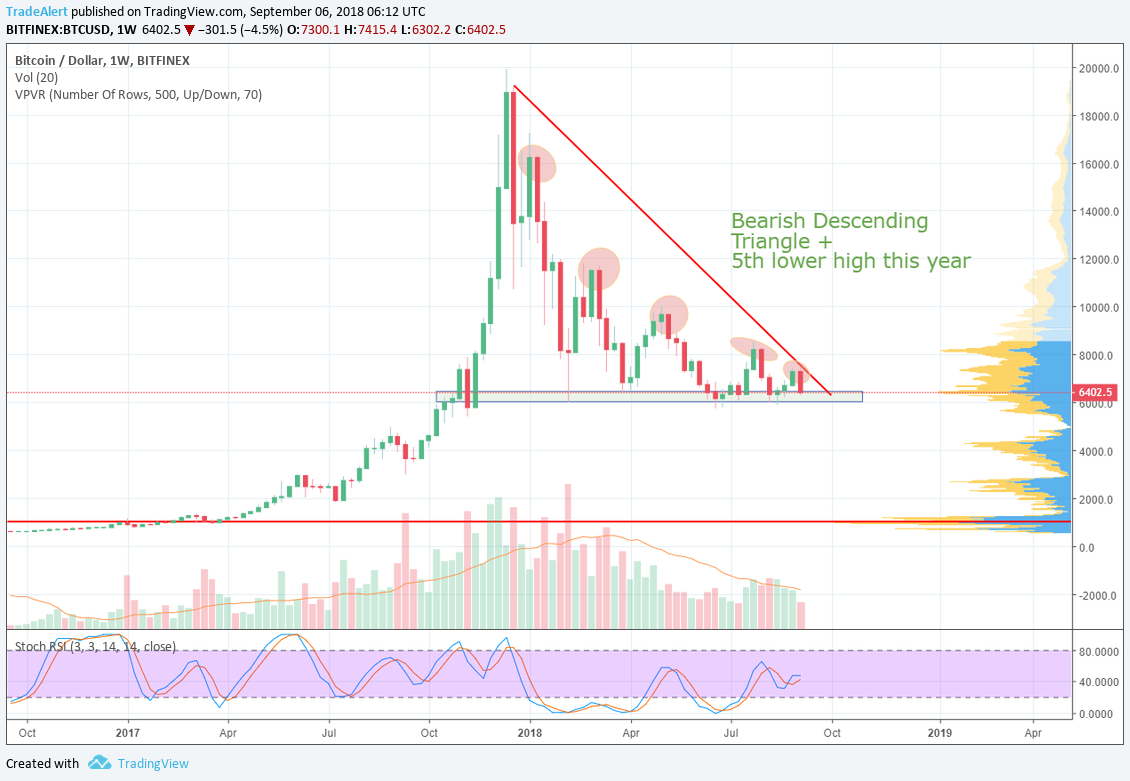 However, one must remain cautious due to the bearish statistical significance of descending triangles, but the current set up could presents the possibility of a bullish (-ish) reversal or at least some consolidation.
Back to you traders, do you see a case for $6400 being another higher low?
---
Until next time,
FØx.
---
If you liked this article, make sure to show some love by up-voting or following yours truly. You can also follow me on Twitter at F0xSociety and join my Discord Community for daily live updates Monday to Friday.
---

---

Recommended Exchange:
Coinbase


Decentralized Exchange:
Radar Relay
Kyber Network


Hardware Wallet:
LEDGER NANO S
May the FØx be with you.
---
Published on



by FØx
---