Our world is changing at a very fast pace and so is money. Cryptocurrencies are taking over the world at a rapid pace. More and more people are being exposed to the benefits of blockchains and cryptocurriencies.
However there is one big challenge that is the lack of gateways to buy crypto and change it back to fiat. To spread the benefits of cryptocurrencies far and wide there needs to be the option to spend the cryptocurrencies to pay for real world services, products and bill payment.
When every store would be able to accept crypto payments in lieu of our weekly shopping then it would be the real victory for cryptocurrencies.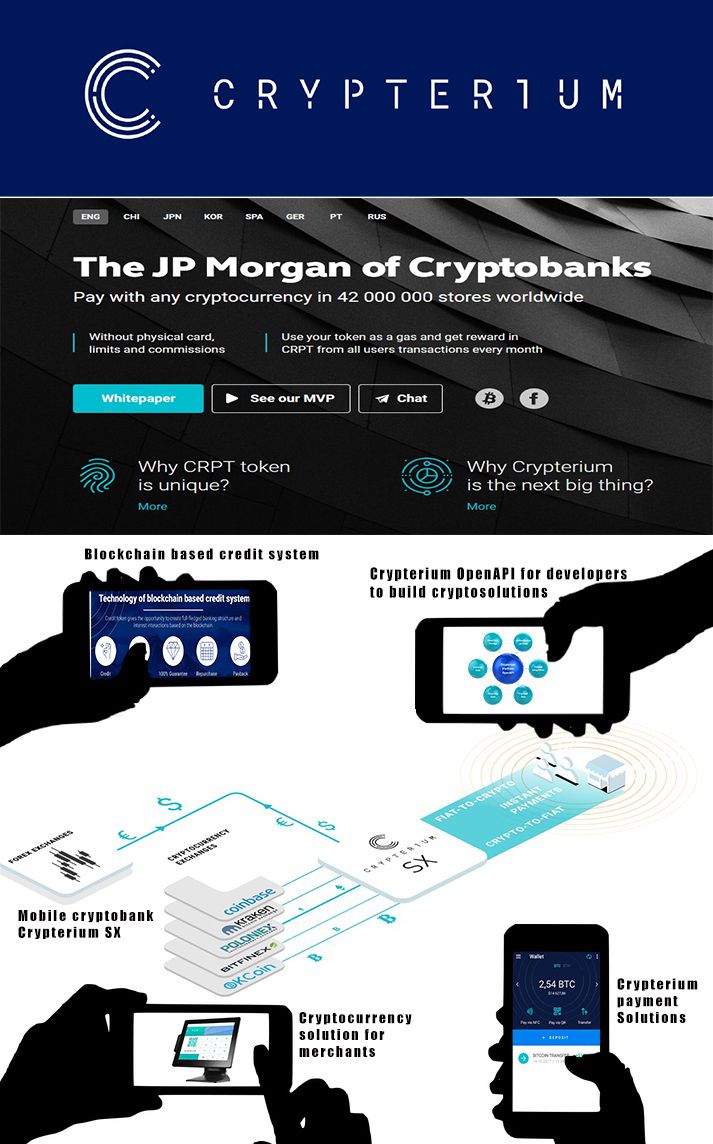 One such solution is Crypterium.
Crypterium is a contactless bank that anyone can use.
It would be present in your smartphone as a mobile app. From this app one can make payments and can do everything what you would do with a bank such as
-Transfer money to another person.
-Do currency exchange,
-Take an instant loans and make repayments
The whole idea of Crypterium is to take the place of a traditional bank as we know it in the real world.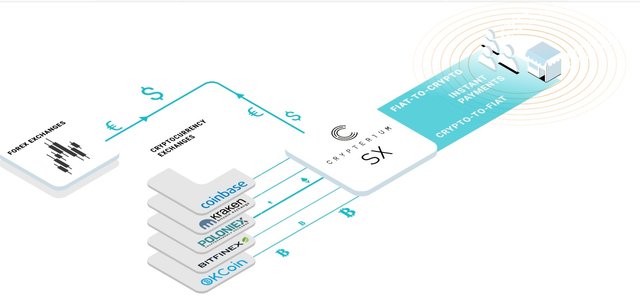 Have you ever considered the cost of getting your own money. Say I need to go to a bank/ATM to get myself $100 from my account
First I commute. This costs me time
If I am driving it costs me fuel for which I have to pay
and I have to pay for the parking as well
So For $100 withdrawal I get net $100-Cost of time -Cost of fuel & wear & tear of Car/Vehicle-Cost of parking charges.
So I end up getting much less the $100 that I had set out to take.
Crypterium lets us make purchase with our cryptocurrency at 42 million outlets around the world.Right there from the mobile phone. Why go to the bank when the bank is in your smartphone? We can pay with Crypterium anyplace that accepts VISA, Mastercard or UnionPay . This makes it very convenient for shopping, making bill payments.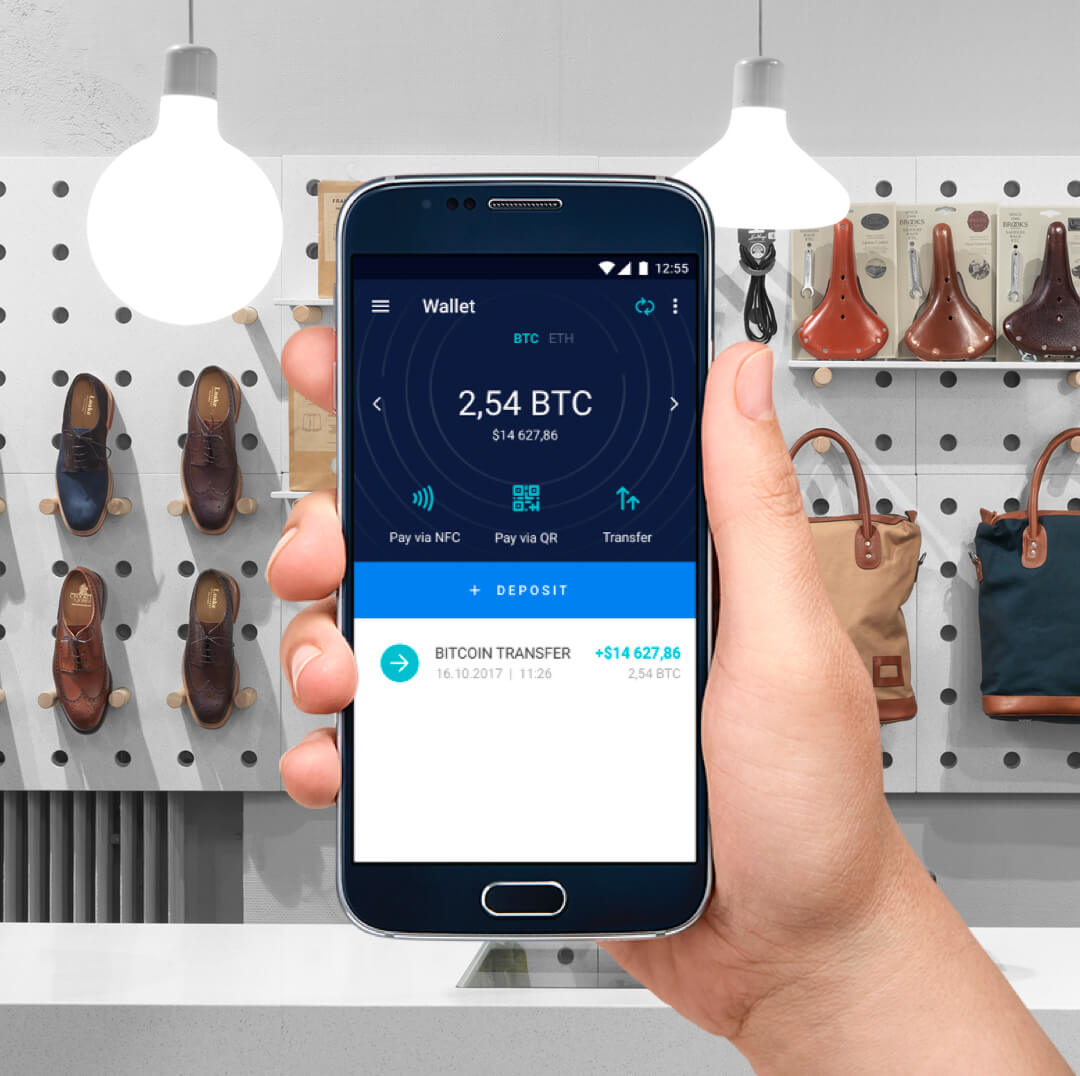 It opens new avenues for merchants Merchant
They can accept cryptocurrencies as mode of payment. Crypterium uses its technology to integrate cryptopayments with the POS terminals present at the merchant outlets.
Merchants pay a lower payment processing fee of 0.5% which is lower then the card processing fee.

The Current Crypterium ICO is a good opportunity to enter the Crypterium banking system and benefit from future value increase of tokens.
There would be a fixed supply of tokens.
Every transaction would cause tokens worth 0.5% of total transaction value to be destroyed as cost of transaction. This would reduce the total tokens in the Crypterium banking system. On the other hand as more and more people join and transact the need of tokens would increase. This would cause the value of tokens to rise.
Those who join the Crypterium bank and use it would be rewarded as per their usage.
Taking instant loans/credit would be simpler and be give at a more competitive rate of interest then a conventional Bank.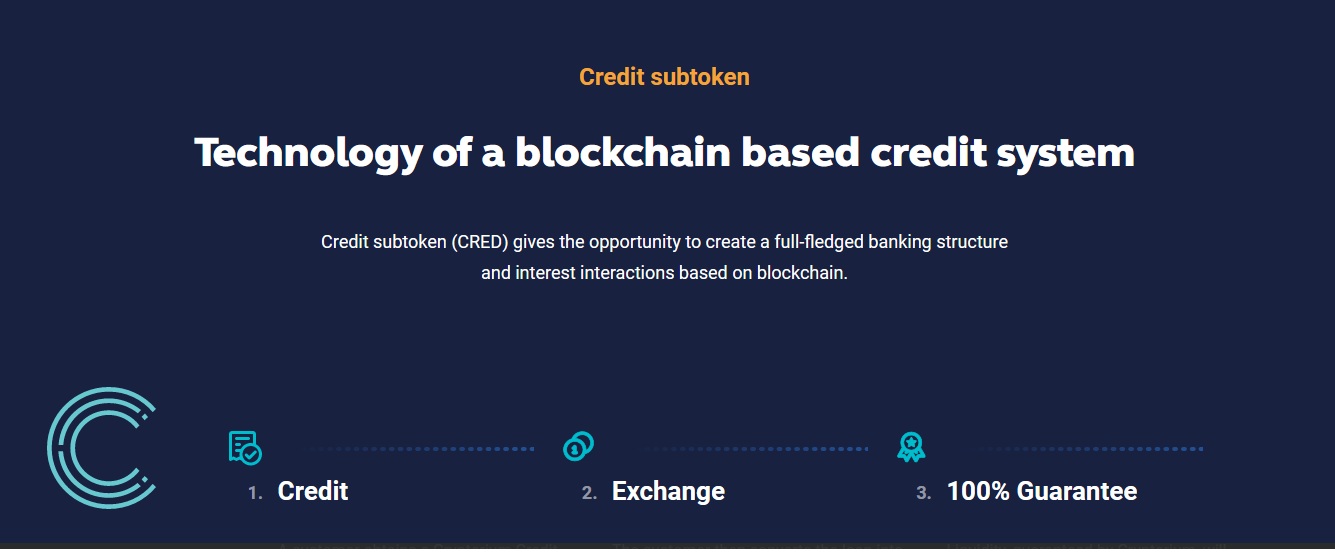 Crypterium is giving developers access to its open API to develop software for a decentralized economy.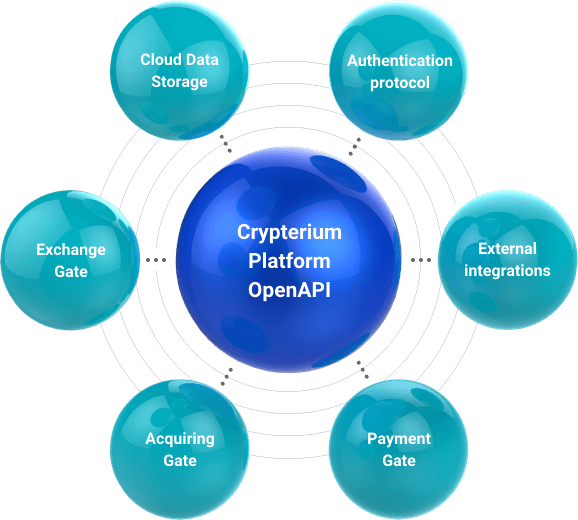 More Information & Resources:
Crypterium
Crypterium WhitePaper
Crypterium Twitter
Crypterium BTCTalk
Crypterium Facebook
Crypterium Linkedin
Crypterium YouTube
https://steemit.com/cryptocurrency/@originalworks/125-steem-sponsored-writing-contest-crypterium
crypterium2017