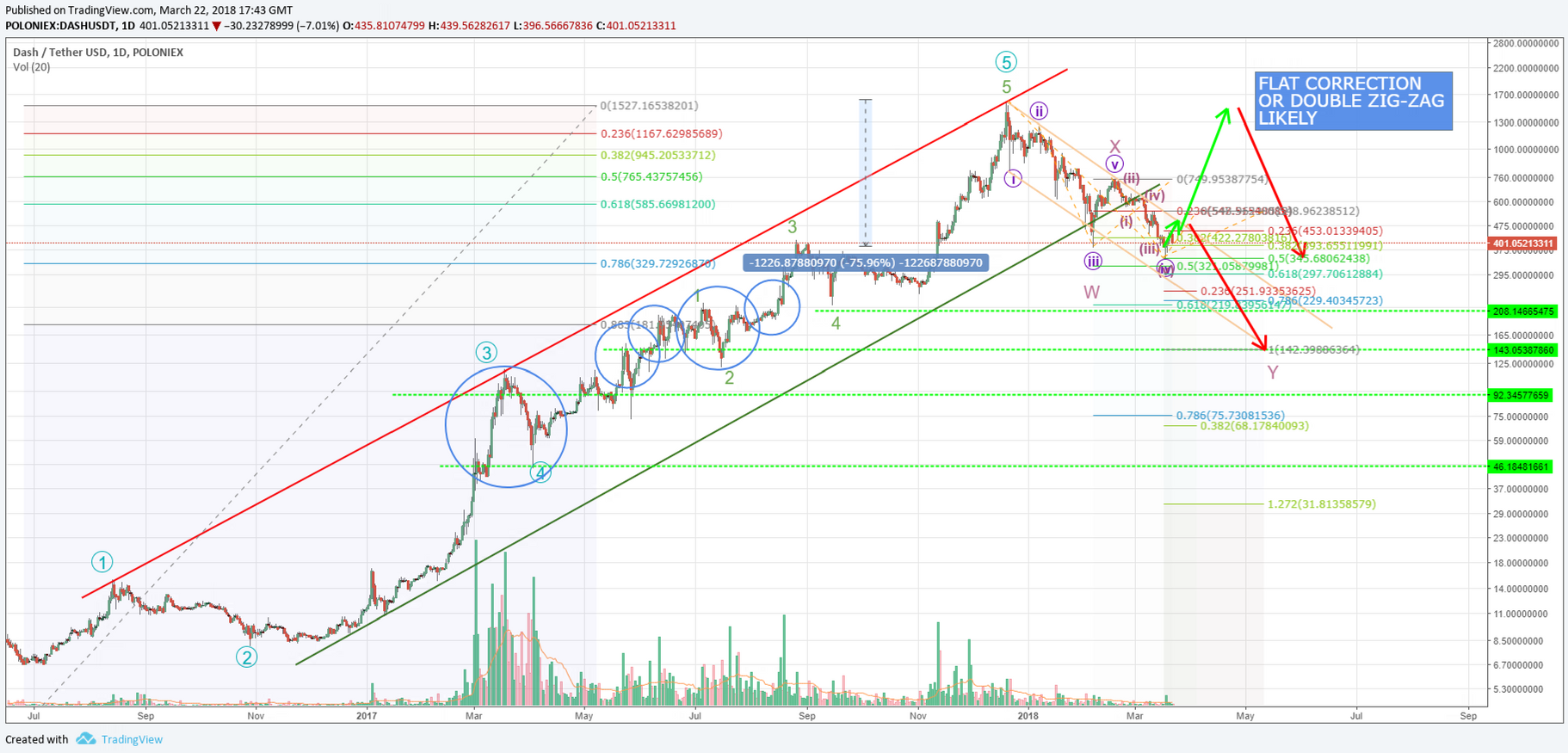 The volatility in the DASH/USD pairing has resulted in me looking at the less volatile DASH/USDT pairing to make sense of it all.
We appear to have completed a complete cycle in DASH/USD.
A ZIG ZAG correction should stay within the channel. A breakout of the channel would increase the likelihood of a FLAT correction.