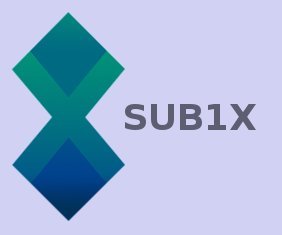 credit
Introducing SUB1X a community driven cryptocurrency that is very low in supply and also privacy based. It started off as an ERC-20 token and more than 80% of the coin was distributed to those who participated in the airdrop.
SUB1X is based on a dedicated masternode chain. SUB1X is not excessively hold by an individual since it was distributed using a fair method and there is no monopoly in its marketing. This coin is decentralized to its core. There is 23,741 SUB1X in supply which makes it the lowest supply of any master node coin. This scarcity boost the value of SUB1X in return.
The SUB1X has a premium club, this club provides an affordable decentralized resource center for investors in the Masternode space. This will be done by attracting key influencers, creating a multi-incentive rewards based system to encourage quality content production. This simply means you can add another stream of income and earn more than what you can with any of the masternode coins out there.
You only need about 20 SUB1X worth 0.01903329 (approx $145) BTC only, to start a masternode of your own.