Why Investors Should Be Paying Attention to Blox (CDT)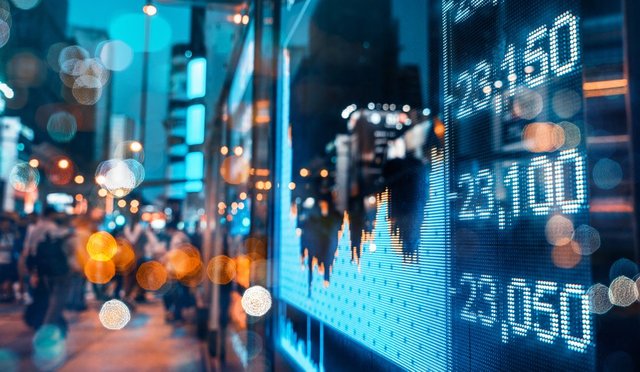 In a world where huge promises about blockchains will be linked to blockchains and transactions-per-second will be infinite, it is important to remember that sometimes people just want a new killer app.
Blox (CDT) is one of these killer apps. Although not as popular (market capitalization ranked 376th), it has a very unique promise. It is a portfolio tracking and blockchain asset management application, with some social features being added along the way.
Formerly known as CoinDash, the company was rebranded to Blox in February of 2018. Now, it boasts features including virtual trading, multi wallets, watchlists, and cross-device compatibility, with many more to come.
Social Trading App for Blockchain
For anyone who has seen the popularity of social trading apps for equities, commodities, and options, this makes perfect sense as a cottage industry.
There are certain desires that Blox harnesses, like the idea of being able to piggyback on more successful traders and compare returns. Learning from others is a beautiful thing, and the social trading aspect of the platform enables that.
But it also does much more. For anyone who has experimented with multiple exchanges, you know the perils of dealing with a disorganized portfolio. You struggle to keep track of your cost base, your taxes become a mess, and everything goes sideways. Blox mitigates against this simple problem, while adding in a ton of functionality to keep the pros around.
The CDT Token
The ERC-20 token is still listed as CDT despite the name change. Instead of being mineable, all coins were issued by the founders at inception, and approximately 670 million CDT are in circulation.
Every coin needs a purpose, and use of CDT allows for control of one's portfolio, as well statistical analysis that might help you get an edge. Additionally, if you elect to make your portfolio public, you are seen to be adding value to the platform and receive CDT in exchange. In the same way that some social platforms are starting to reward content creators, some traders will be rewarded to their contribution to the platform.
Blox offers Software-as-a-Service (SaaS) aspects that traders will be able to pay for in order to get an edge in their trading. Managing crypto assets is something that will only intensity over the next few years, and Blox is well-positioned to take advantage of that.
Short-Term Trading Opportunity
As an investment, Blox would definitely be considered more of an altcoin. It is available on Binance and has been trading sideways for the last week, with a bump occuring on the 21st.
It seems like CDT has been going through a consolidation period since the drop it took in November, and now a breakout period looks to be underway.
It might be too late on this one, as it is already taking off, but with a current level around 200 satoshis, it is easy to see a route to 225 or even 300 satoshis in the future. I'm not sure if this is a long-term bet, as it is still not fully "welcomed" into the mid-cap area, but CDT is definitely a coin to keep an eye on.