No one can argue that ICOs are threatening the throne of conventional methods of seedfunding and crowdfunding, and the popularity of its business model is growing at an almost exponential rate. Even though laws and regulations are hindering the growth of the ICO business model, its innovative and transparent nature will attract more and more investors during the next few years.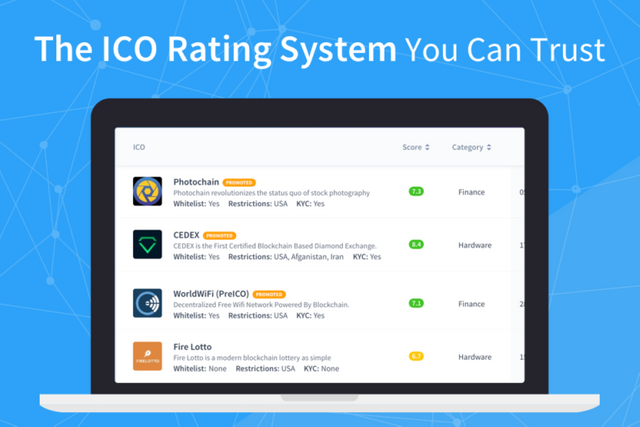 No matter who innovative ICOs might seem, being simple to setup has been welcoming scammers who find it easy to exploit the ICO business model to dig holes in the pockets of investors. Moreover, not all ICOs are profitable, as a considerable number of ICOs ended up to be disastrous to investors who bought their tokens during the past year or so. As such, it is necessary to find means by which one can identify the most promising ICO tokens to consider for investing.
Cointelligence has launched its ICO rating system, which has been formulated on the basis of thorough analysis of the vision, economics, technology, and business models of most of the ICO tokens available on the market today.
Cointelligence boasts a highly experienced team, composed of cryptocurrency traders, venture capitalists, SEO consultants, and digital marketing gurus, that utilizes the most advanced strategies in analyzing every aspect of an ICO token, in order to offer its readers an accurate rating of almost every ICO token available today. You can check Cointelligence's ICO list and rating system by visiting this link