Crypto Updates Week 48 - District0x, Cardano, Verge, Syscoin, BitBay
Welcome to an update of Crypto Escapades.
This is a recap of week 48 (November 27th 2017 - December 3th 2017).
Cryptocurrencies with big news last week:
District0x
Syscoin
Cardano
Verge
BitBay
District0x
November 28th 2017
Bugfixes Name Bazaar
District0x will transition from using entirely SQL to Datascript.
Datascript is an in-memory database and datalog engine built entirely in Clojure and Clojurescript. This will happen to all districts and is a fundamental change.
November 30th 2017
Bounty0x is partnering with district0x to bring bounty hunting to the 21st century​.
Bounty0x is a decentralized bounty hunting network.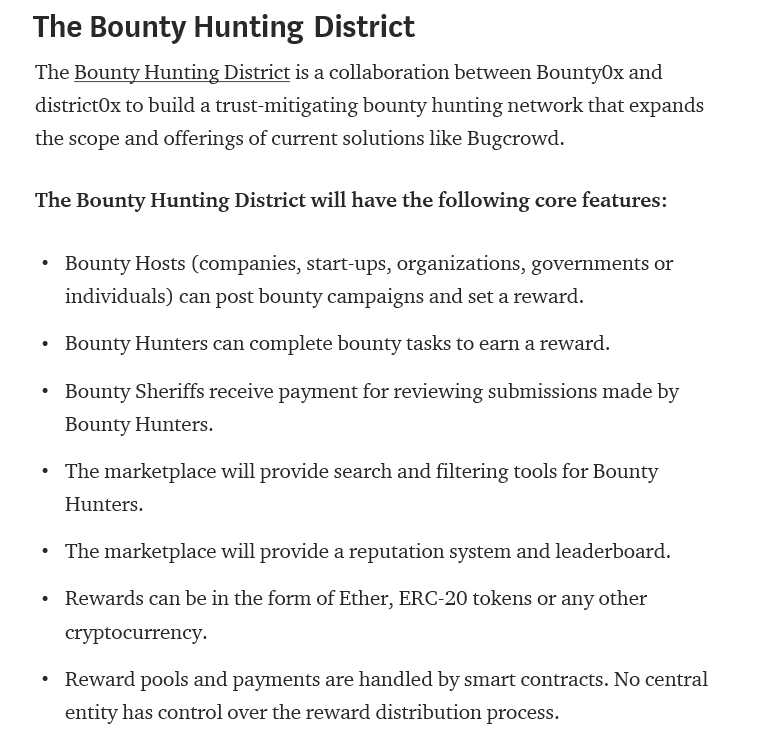 On the Bounty0x Network there is no trust involved and all payments are handled by smart contracts.
Bounties are often used in the context of Software Development, Marketing, Research, Consulting and Journalism.
Bounty0x launched on October 15th and already has over $700k worth of bounties on it.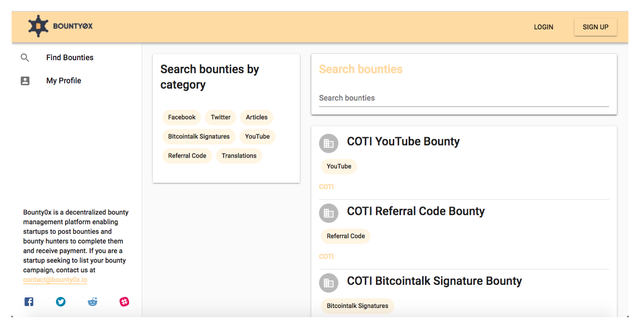 The Beta version will launch in Q2 2018. Bounty0x will hold a crowdsale on December 15th for the BNTY utility token.
Rather than build a new Governance system from scratch, the Bounty0x team plans to leverage the district0x Network and d0xINFRA framework.
Syscoin
December 1st 2017
Blockchain Foundry releases Blockmarket Desktop 1.1.2. The improvements includes a host of backend and user interface improvements.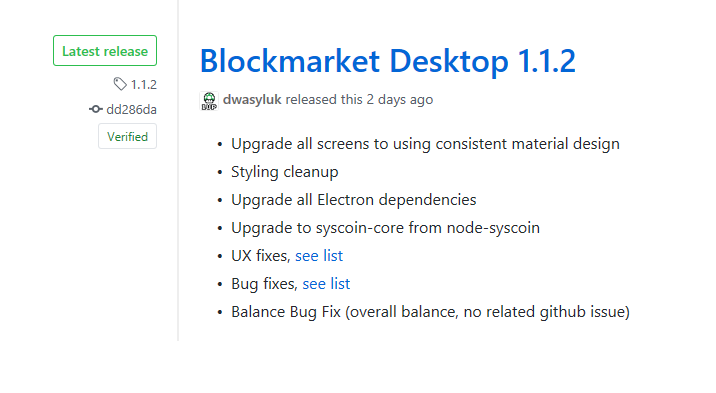 Blockchain Foundry started in 2013 and they developed Syscoin. Syscoin continues to be Blockchain Foundry's flagship project. But they do have plans for other projects using other blockchain protocols such as Lisk and Ethereum in the near future.
Blockmarket Desktop 1.1.3 release is planned this week, which is planned to include the reinstatement of directBTC and directZEC payments in Blockmarket Desktop.
It will also include a number of other high-priority bug fixes and improvements.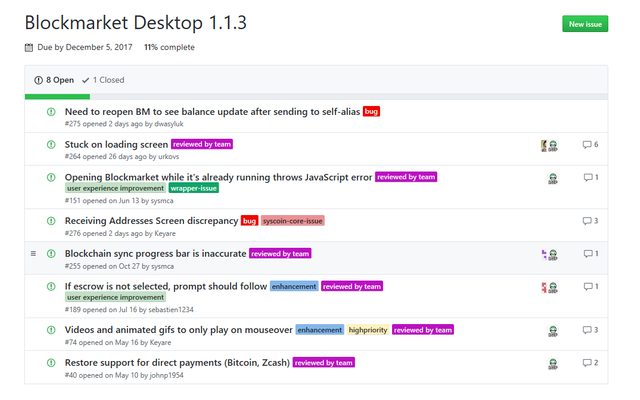 Following the 1.1.3 release Syscoin will start with development of Blockmarket Desktop 1.2.0. The release date is scheduled for late December. The 1.2.0 release will include payment processors introducing Syscoin to a mainstream userbase directly from the Blockmarket experience.
Cardano
November 30th 2017
Binance is listing Ada with BTC & ETH pairings.
Cardano updates their roadmap and features of Shelley, development fase is now live.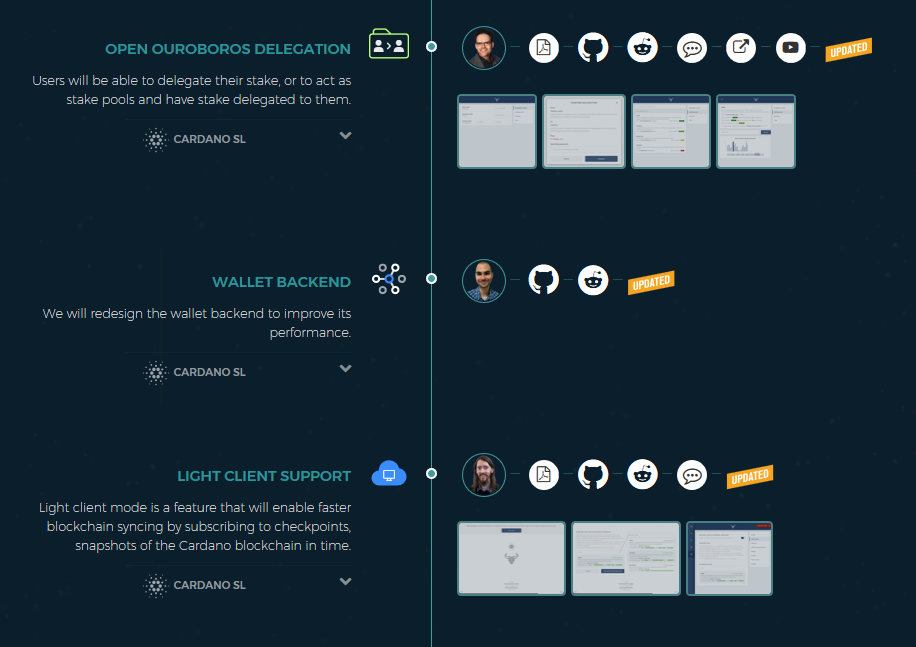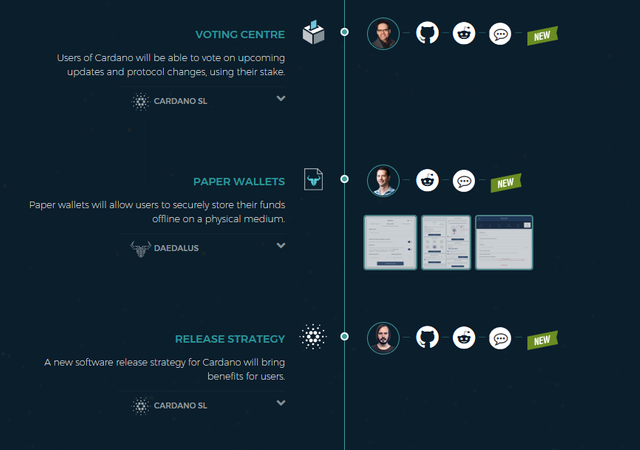 December 1st 2017
Cardano/ADA launches rocket chat.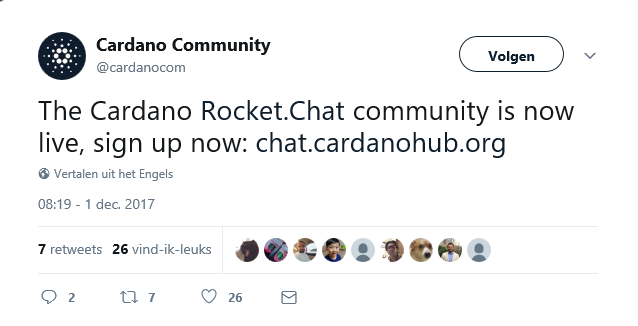 Verge
November 29th 2017
Verge adds 2 new vendors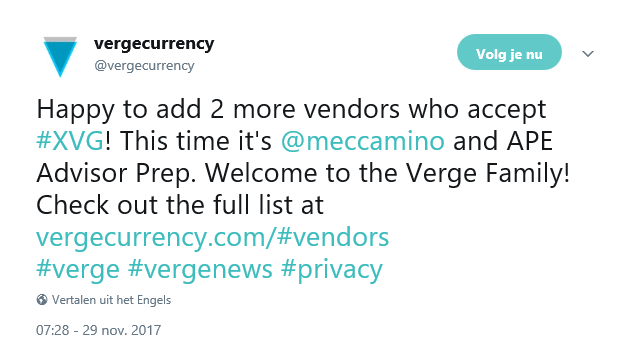 November 30th 2017
Verge adds another vendor
December 1st 2017
New community forum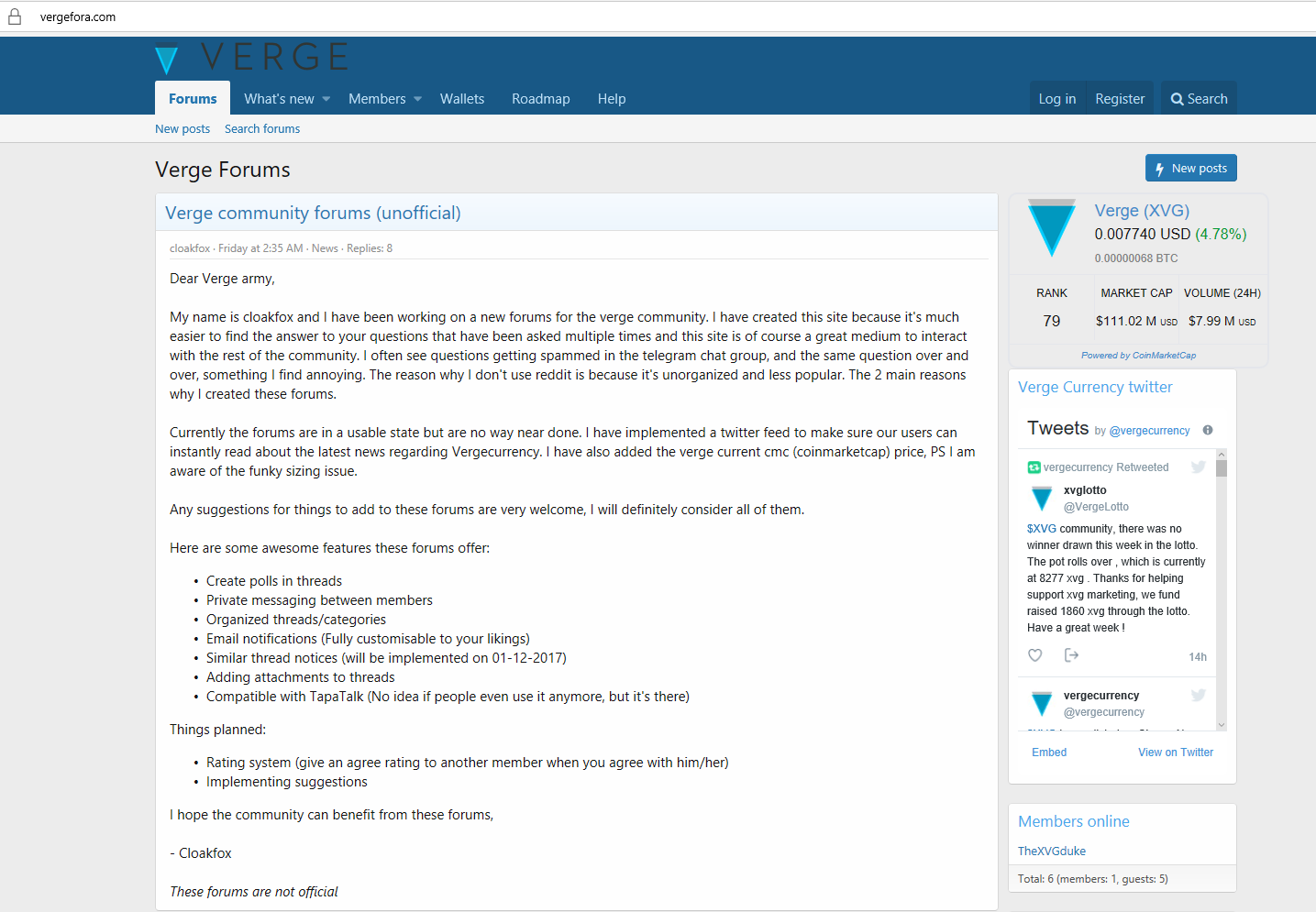 Minergate will add Verge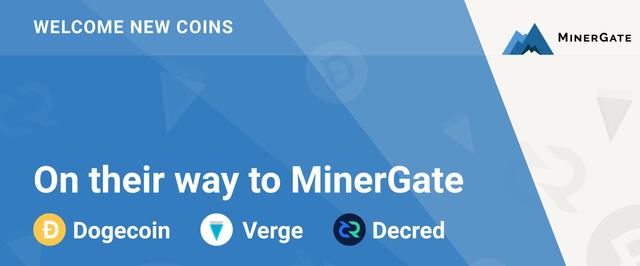 BitBay
November 30th 2017
BitBay successfully hard-forked. The stake reward is now 20 BAY per block
This was the news of the cryptocurrencies we bundled in our series Crypto Escapades.
What do you think of the new announcements, which one is most promising to you?
If you want a crypto handled and bundled, please let us know.
Crypto Escapades
Quantum Project
Syscoin
Monaco
District0x
OKCash
Verge
BitBay
Cardano
Decred
GameCredits
Crypto Updates
Crypto Updates Week 47 - OKCash birthday announcement & Bittrex
Lisk coming later today! Have a nice day