Crypto Escapades Part 17 - What is RaiBlocks/XRB? Is it worth?
On today's escapade inside crypto we will feature RaiBlocks.
1. Introduction
RaiBlocks is a feeless, scalable and instant cryptocurrency network that utilizes a block-lattice structure. Each account has its own blockchain equivalent to the account's history transaction and balance.
That means it's updated immediately and asynchronously to the rest of the block-lattice. RaiBlock claims to be one of the first Directed Acyclic Graph (DAG) based cryptocurrencies.
Other cryptocurrencies such as Byteball and IOTA began to develop around the same time. DAG crypto's improve system performance and security.
Evolution
The whitepaper goes back to 2014 but the launch date was October 4th of 2015.
The coins were distributed by a CAPTCHA controlled faucet with an annual halving rate.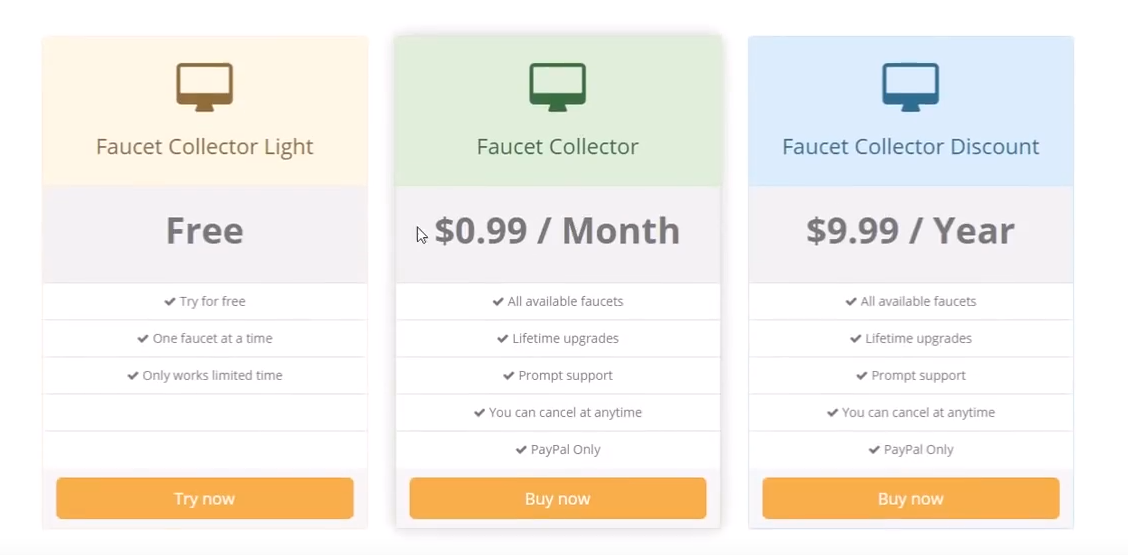 7,000,000 was kept as a development fund while the rest >126.000.000 was distributed via the faucet.
Blockchain
Each account has it's own blockchain, transferring funds from one account to another requires two transactions.
Every transfer of funds requires a send block (S) and a receive block (R).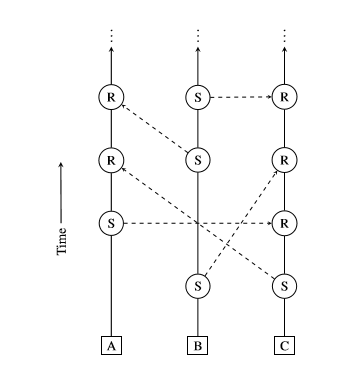 The receiving account has control over deciding which transfer arrives first.
More than one account transferring to the same destination account is an asynchronous operation.
Consensus Method: Weighted dPoS voting.
RaiBlocks achieves consensus via a balance-weighted vote on conflicting transactions.

2. Leaderboard
Developers
Colin LeMahieu- Core Wallet Developer, Creator of RaiBlocks
Can be found on LinkedIn & Github and wrote an article about RaiBlocks.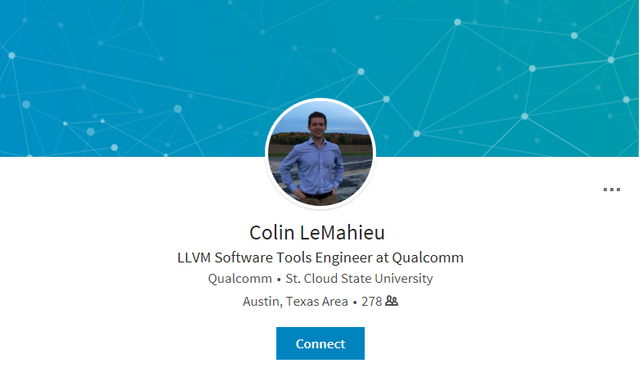 Mica Busch - Web & Mobile Developer
Sergsw/byte16 - Core Wallet Contributor
James Coxon - Services & Integration Developer
Zack Shapiro- iOS Mobile Developer
Community Managers
Louis Nobleman - English, Spanish, Tagalog
Jesus Moreno - English, Spanish
Kedrin Welodon - English, Russian
Gotowerdown - English, Indonesian
Flomess - English, Italian
3. Roadmap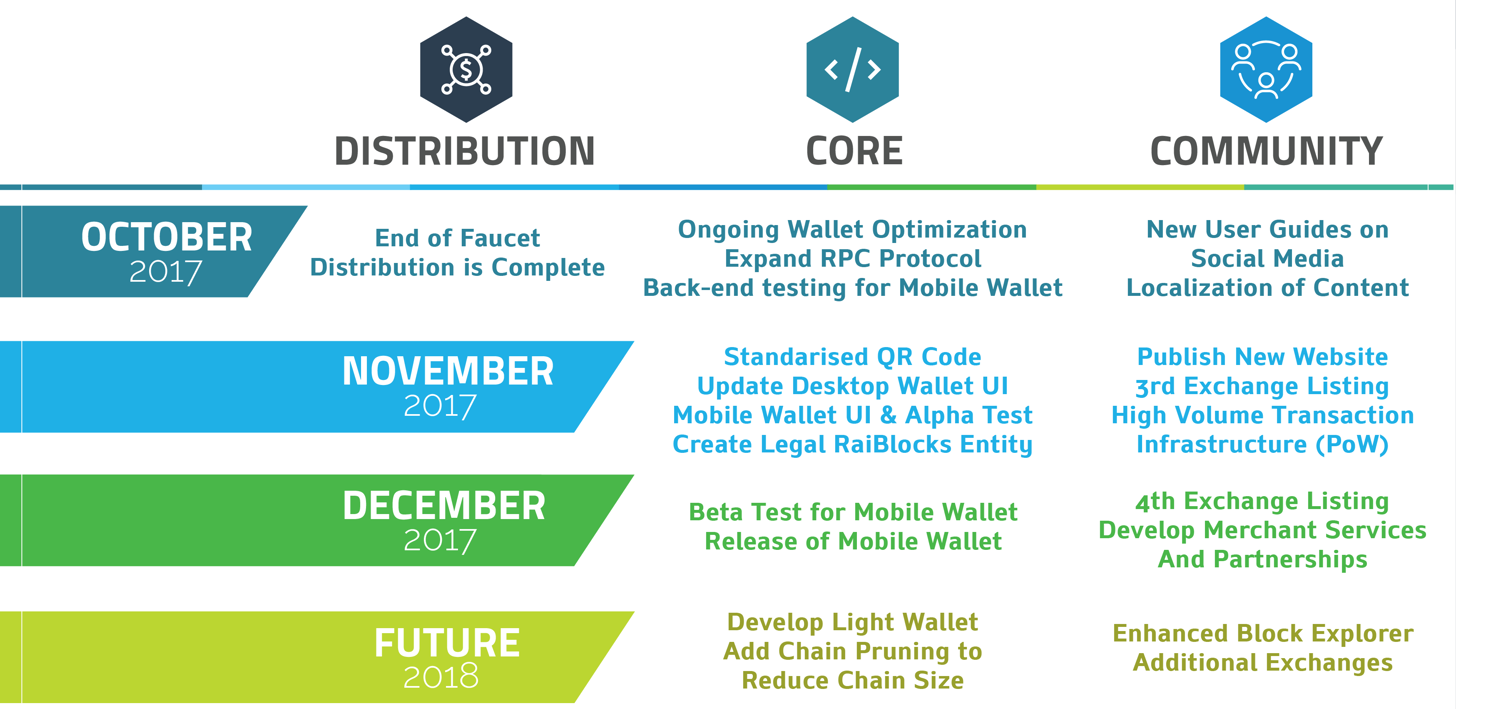 4. Trading
Bitgrail is Raiblocks dedicated exchange.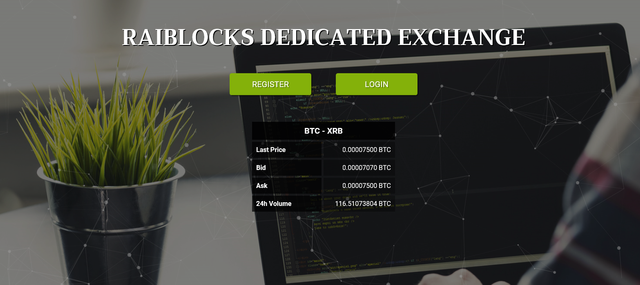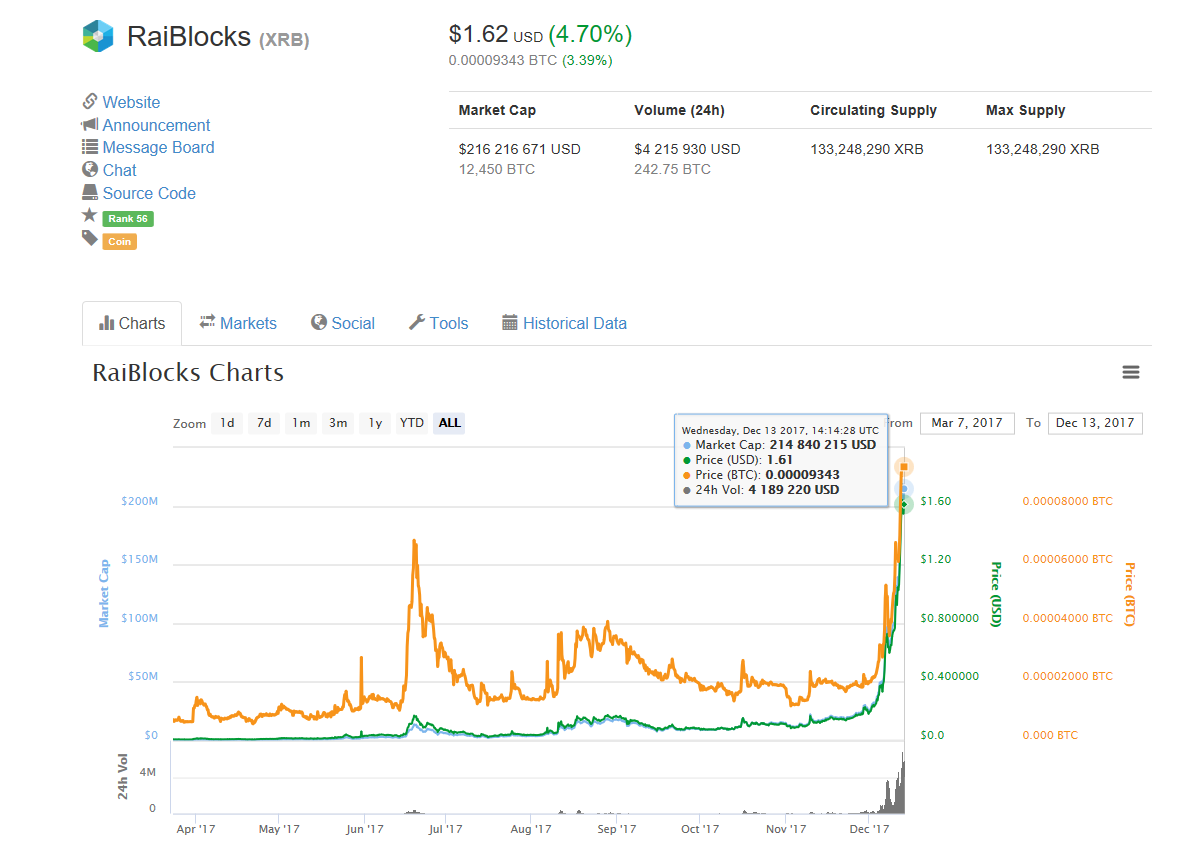 Exchanges: BitGrail, Mercatox, BitFlip
Volume: >4 million USD.
Market cap: >214 million USD.
RaiBlocks trades under XRB on virtual currency exchanges.
Not even 1 cent around March of 2017, do I need to say more?
5. Social media & additional information
No facebook and no telegram.
Twitter: >10.000 followers.
Reddit: 2000 readers.
Discord
6. News
October 16th 2017
The faucet has been disabled and the remaining undistributed tokens have been burned.
October 26th 2017
Update of their roadmap.
October 27th 2017
Added to Bitflip exchange.
Latest tweet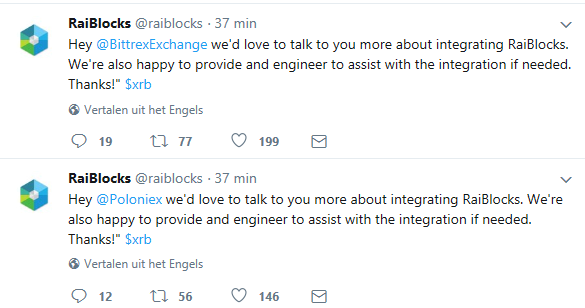 Tweeted December 13th of 2017.
Conclusion
Raiblocks has amazing tech and it's value has risen dramatically after the closure of their faucet. The urge of having another exchange is rising, BitGrail has an overload of traffic.
Exchanges will definitely have their eyes on them because of the tasty marketcap. Which means a big exchange will favor both parties so they might have a lot of growing potential left.
The name though, I am not sure where it comes from. Brands or names don't need to make sense per se but it has to have some sexiness, some charisma, which it doesn't have it all but that's just my personal opinion.
Always invest at your own risk. Be informed, I can help you being updated.
What's your opinion on RaiBlocks, do you think it can have the same marketcap as iota? That would be amazing wouldn't it?
We will keep you posted and updated on and any cryptocurrency we feature on a regular basis.
Crypto Escapades
Quantum Project
Syscoin
Monaco
District0x
OKCash
Verge
BitBay
Cardano
Decred
GameCredits
Lisk
PotCoin
Komodo
AdEx
Substratum
MobileGO
Crypto Updates
Crypto Updates Week 47
Crypto Updates Week 48
Crypto Updates Week 49