Crypto Escapades Part 11 - What is Lisk/LSK? Is it worth?
On today's escapade inside crypto we will feature Lisk.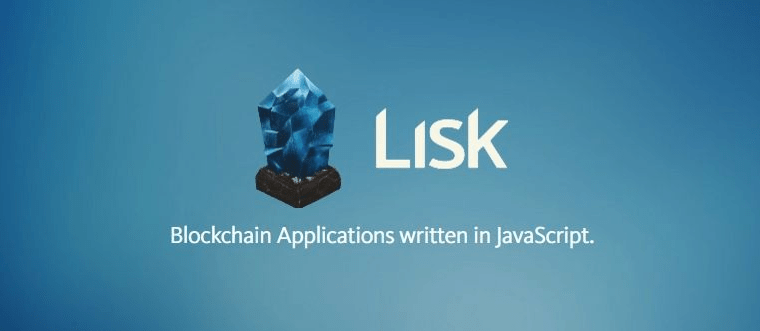 YOUTUBE HERE
1. Introduction
Lisk is a Javascript based blockchain application platform. It enables and supports developers to build decentralized applications written in Javascript.
It is not a smart contract platform like for example Ethereum. They do however both allow developers to build dApps of decentralized applications.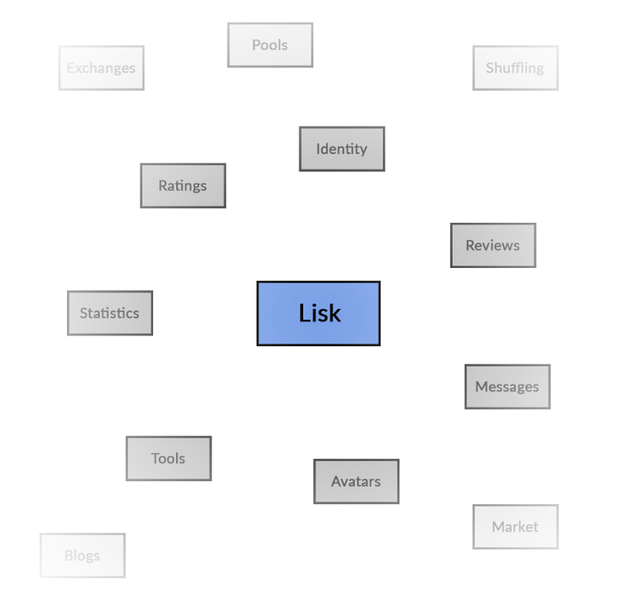 Lisk integrates their features directly into their back end. The Lisk App SDK (Software Development Kit) is a framework enabling deployment of your own sidechains and development of blockchain applications.

There is always a token of value which is required to save any data on the blockchain, a fee to send transactions. In a Lisk sidechain you can either use the LSK tokens from the mainchain or an entirely new custom token.
Evolution
Contribution ran between February and March 2016. Lisk raised over 14.000 BTC during it's ICO. The Lisk network went live on May 24th, 2016.
100.000.000 LSK were distributed.


Blockchain
Lisked forked from Crypti
You can find their blockchain here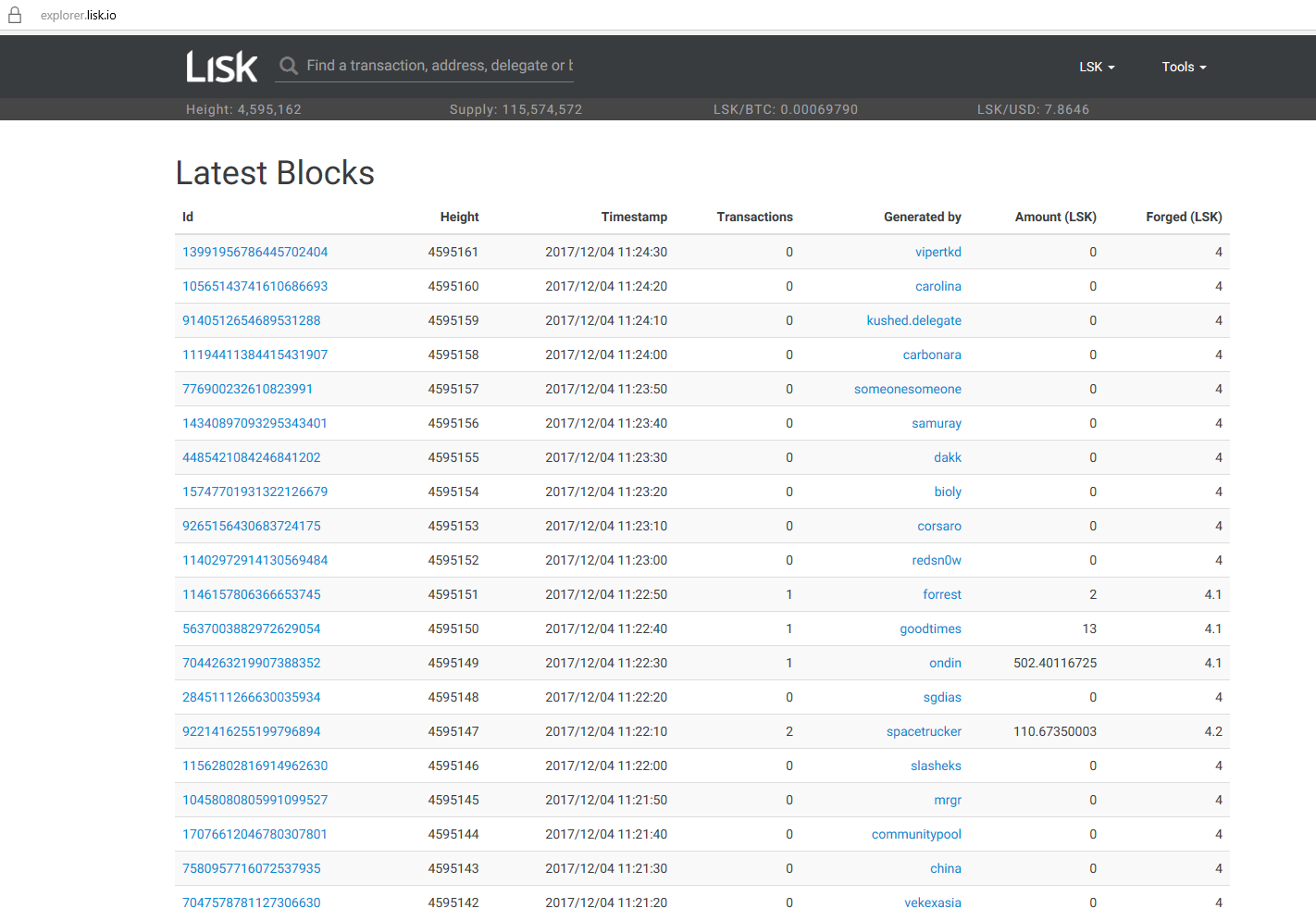 Lisk as a software has three major components. The JavaScript code, NodeJS as a compute engine and PostgreSQL as a storage and database solution.
Consensus Method: Delegated Proof of Stake
2. Leaderboard
MMax Kordek and Oliver Beddows worked together for 18 months at Crypti before successfully launching Lisk. They are the founders and both are very active on social media.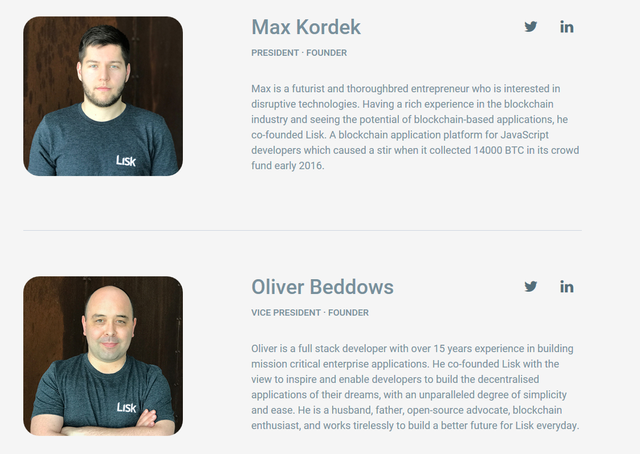 The Lisk team consists of several other members.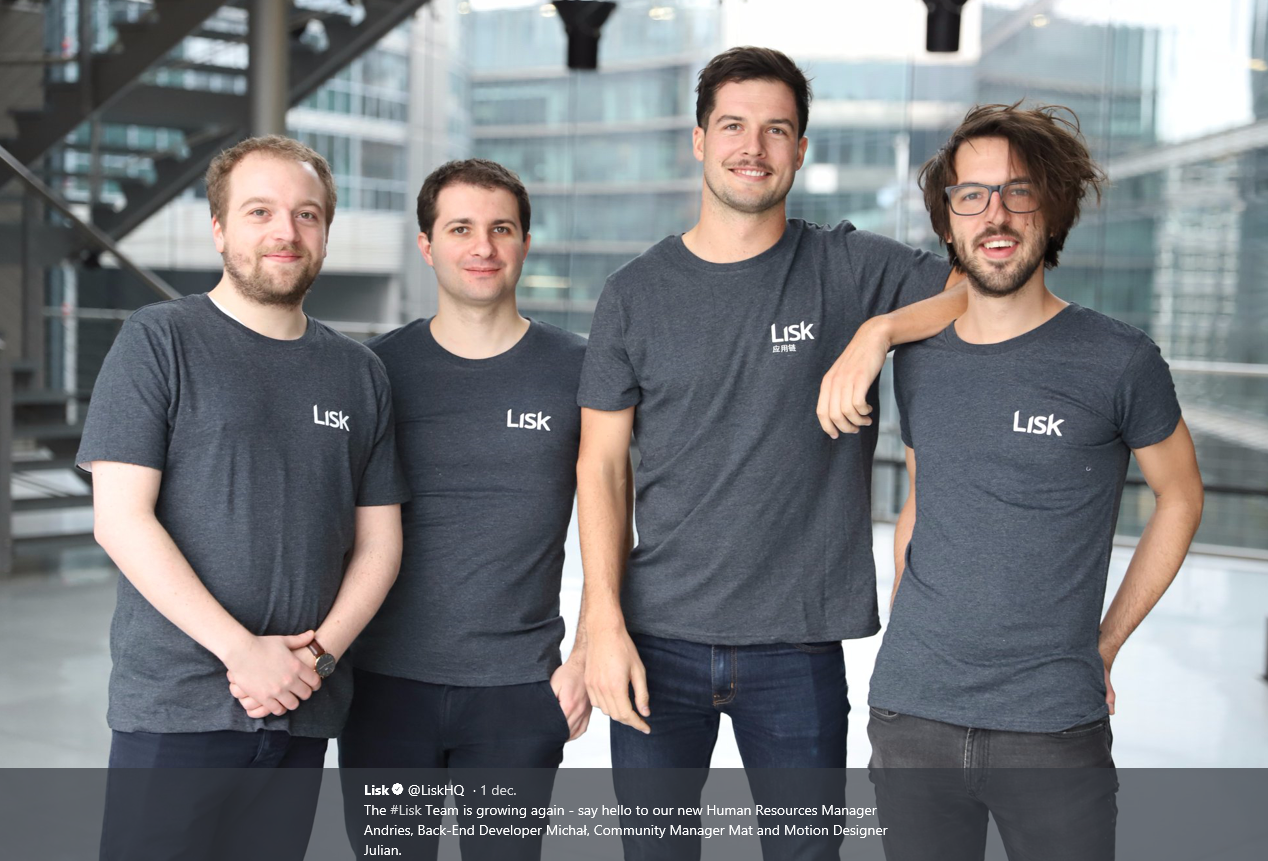 One dude with the broshoulder on top of the other, such bromance.
3. Roadmap
Brand new and interactive Lisk Desktop / Web App.
New Lisk wallet built from scratch.
4. Trading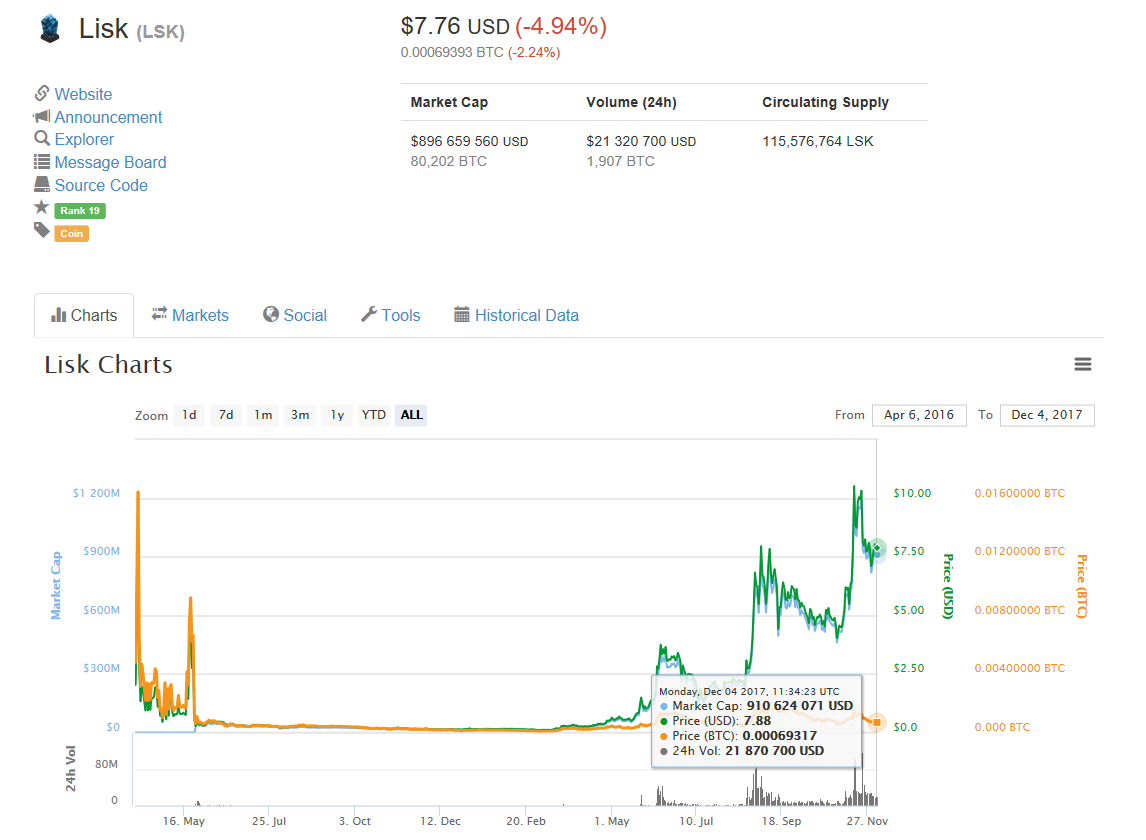 Exchanges: Bittrex, YoBit, Binance
Volume: >21 million USD
Market cap: >900 million USD
Early 2017 Lisk it's value was around 15 cents.
Lisk it's ATH (all-time high) was above 10 USD November 6th and 22th of 2017.
5. Support & additional information
You can email them for professional contact only.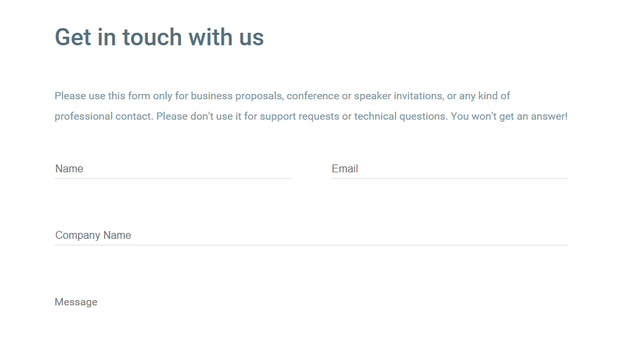 Use the chat on their website to get in touch with them or Reddit
Headquarters
Based in Zug, Switzerland.

Partners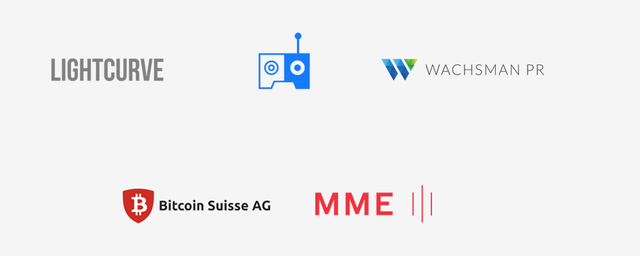 6. Social media
Facebook >21.000 followers.
Twitter >87.000 followers.
7. News
October 9th 2017
Lisk collaborates with Expand Online.
Expand Online is a full service digital marketing agency.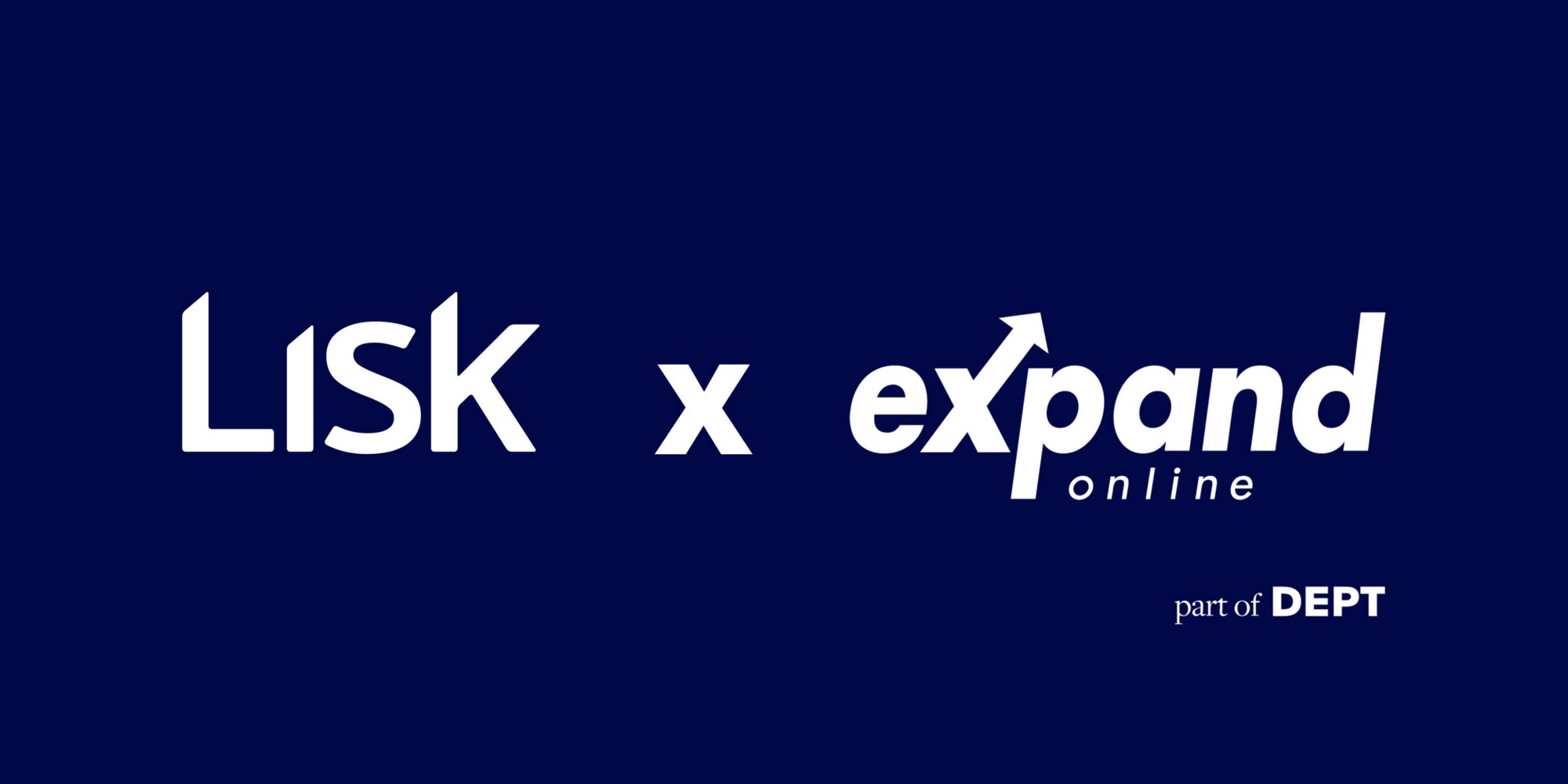 November 14th 2017
Release of Lisk Explorer 1.4.0.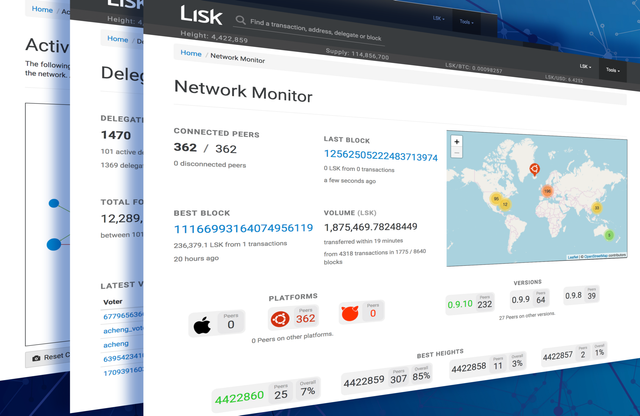 November 24th 2017
Lisk will officially relaunch on February 20, 2018. Lisk will unveil an entirely updated & improved platform and website.
Lisk releases a transparency report each month with key financials.
Latest tweet
Conclusion
Lisk is still fully developing their SDK and developers will fully be able to develop on their platform around August/September 2018.
Lisk avoids scalability issues because of their use of sidechains.
Many cryptocurrencies have scalability issues, they are getting solved but slowly. Lisk provides a solution next year before others complete development or solve their scalability issues.
There are lots of promising cryptocurrencies out there and Lisk is absolutely one of them.
They have so many things coming up, does Lisk have it all it takes to settle in top 10?
Always invest at your own risk. Be informed, I can help you being updated.
What's your opinion on Lisk, do you think it's one of the most promising coins out there?
We will keep you posted and updated on and any cryptocurrency we feature on a regular basis.
Previously on Crypto Escapades:
Quantum Project
Syscoin
Monaco
District0x
OKCash
Verge
BitBay
Cardano
Decred
GameCredits