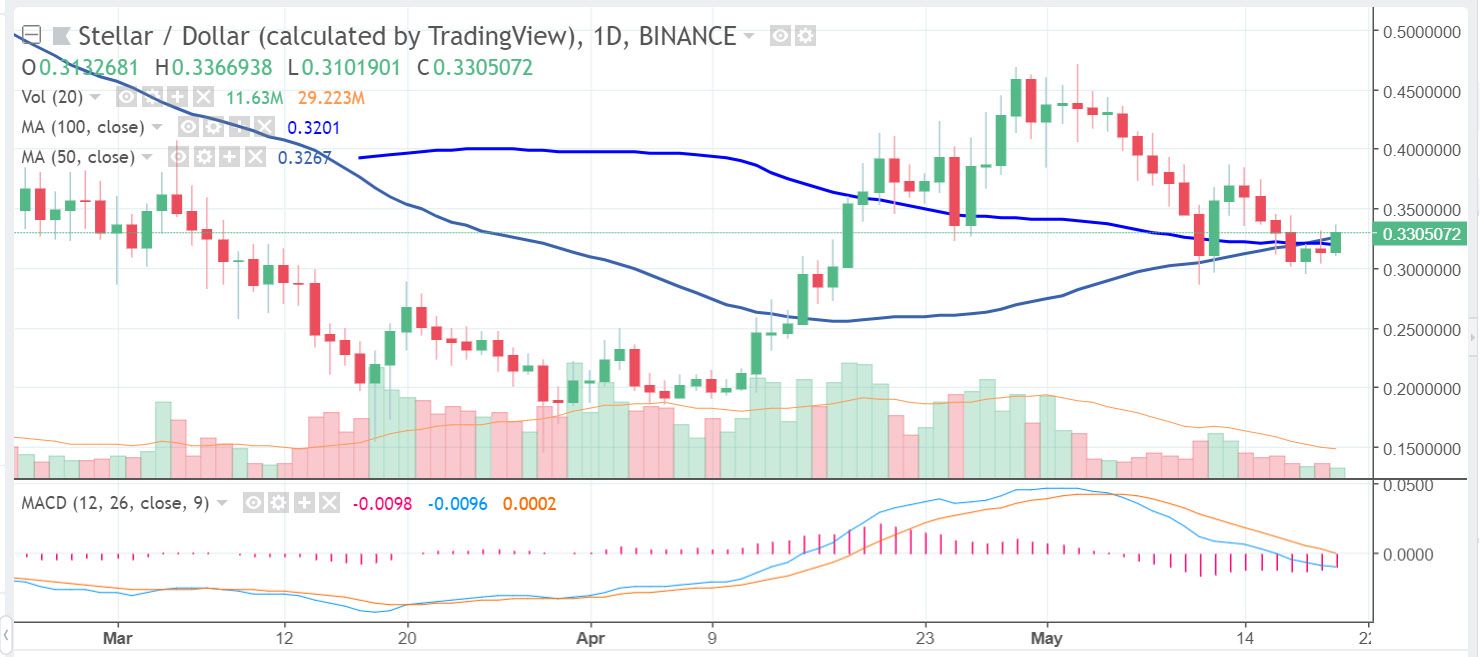 The Trade
Stellar has seen a drop in volume and it looks like it is the formation of a descending triangle. I have been day trading Stellar with success and am very interested in the current movement.
Take a look at the one day chart where you will see Stellar crossing both the 50 day and the 100 day moving average now. This is very bullish.
The MACD looks like it will confirm this with a cross soon on the one day, at which point I will be entering the trade.
What is Stellar (XLM)? (from stellar.org)
Stellar is a platform that connects banks, payments systems, and people. Integrate to move money quickly, reliably, and at almost no cost.