What Is a Smart Contract?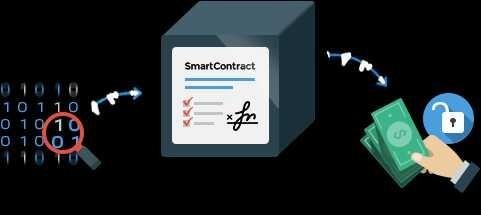 Image Source
It is an electronic algorithm for signing self-executing contracts on a blockchain. A smart contract describes an agreement in a mathematical language, which allows for eliminating differences in the interpretation of its terms and third-party interference into the process of its execution.
In other words, a smart contract enables parties to exchange assets with no need for an intermediary.
The idea of a smart contract was originally introduced by Nick Szabo in 1996. In practice, it was first technically implemented by Vitalik Buterin in his project Ethereum that was launched in 2013.
---
---
---
Apa itu Kontrak Pintar?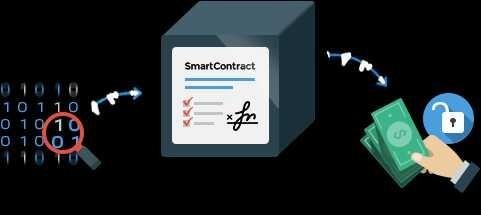 Image Source
Ini adalah algoritma elektronik untuk menandatangani kontrak mengeksekusi diri pada blockchain. Kontrak cerdas menggambarkan suatu perjanjian dalam bahasa matematika, yang memungkinkan untuk menghilangkan perbedaan dalam interpretasi istilah dan campur tangan pihak ketiga ke dalam proses eksekusinya.
Dengan kata lain, kontrak cerdas memungkinkan para pihak untuk bertukar aset tanpa membutuhkan perantara.
Ide kontrak cerdas pada awalnya diperkenalkan oleh Nick Szabo pada tahun 1996. Dalam prakteknya, ini pertama kali secara teknis dilaksanakan oleh Vitalik Buterin dalam proyeknya Ethereum yang diluncurkan pada tahun 2013.