BnKToTheFuture: Investing in the Future of Finance. Catch them This Week on Huobi Talk

Simon Dixon, Founder and CEO of BnkToTheFuture, will be featured on this week's episode of Huobi Talk.
BnkToTheFuture is a global online investment platform. Their goal is to take investing to the next level by allowing qualifying investors to invest in financial innovation including FinTech (Financial Technology) companies, funds and other new alternative financial products. They are currently building a large community of online investors, giving them access to a new era of investing solutions through their platform.
In Feb 2018, BnkToTheFuture had a very successful ICO in which they raised $33 million before the deadline and had to close early. Their native BF tokens had a price of $0.10 and are freely tradeable on several digital asset exchanges such as Huobi Pro.
BnkToTheFuture (BFT) can be found on coinmarketcap at rank 101 - just one spot shy of 100. As of this writing its current market price is $0.176822 USD, with a market cap of approximately $111,396,109 USD and a 24-trading volume of $1,554,860 USD.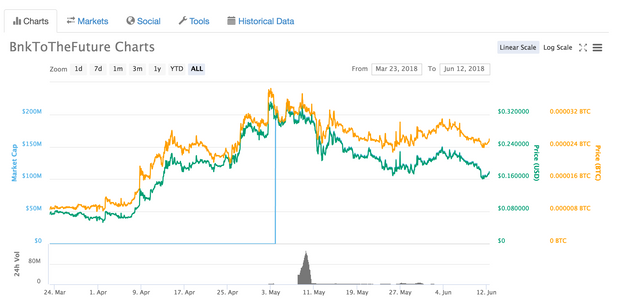 Since it's release a couple of months ago, the price of BFT has witnessed a rise indicative of strong support by the market but has also declined recently owing to prevailing market conditions. That being said, the price is still much, much higher than ICO price with over a 100% increase. You can trade BFT or simply check out how it's doing by following it on Huobi Pro. It is currently trading on Huobi Pro at 0.17 USD with a 24-hour Trading Volume of 1453807 BFT.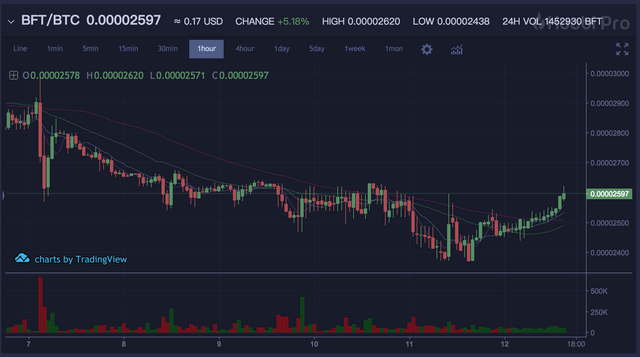 About Huobi Pro:
Huobi Pro is a leading digital asset exchange, consistently ranking among the top 3 in the world based on 24-hour trading volume. Their recent achievement include the launch of the Huobi 10 Index and index tracking fund HB10 as well as plans for a billion dollar global blockchain fund.
They host a weekly talk show called Huobi Talk on YouTube which shares insights and news about the world of cryptocurrency and blockchain technology. You can sign up on Huobi for a more seamless trading experience here.
BnkToTheFuture has invested in a few companies like Factom and Kraken during their early funding rounds.
Factom create products that transform the way organizations secure and share their data. Their products safeguard the most critical government, commercial, and non-profit systems. Through a highly-successful Series A Funding process Factom raised ₹539,426,659 / ₹337,141,645 exceeding the goal and overfunding the project!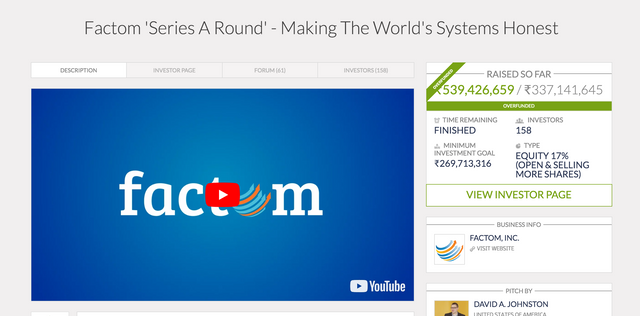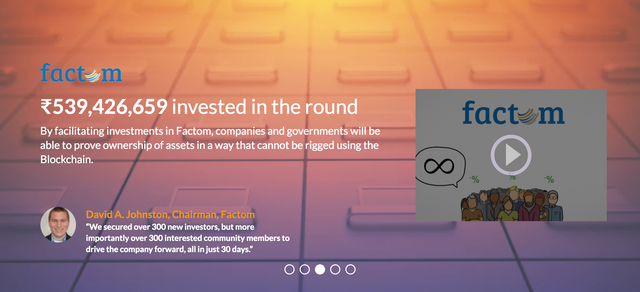 Kraken is the 2nd largest non-Chinese Crypto exchange with over $1.6 billion in transactions. BnkToTheFuture has helped them secure ₹6,742,833 in Series A Funding and has been very successful in the process with Kraken achieving their target.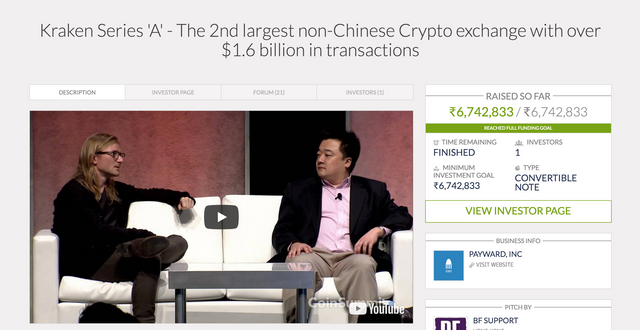 Other notable projects include: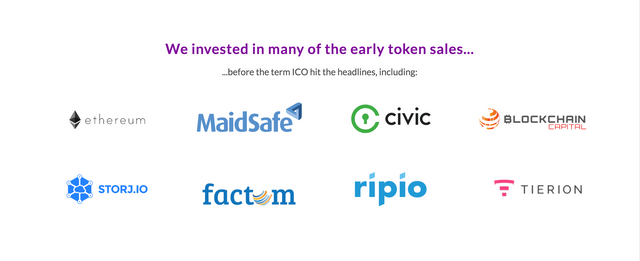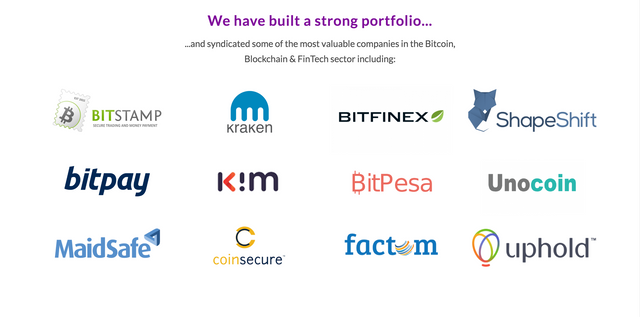 BnkToTheFuture's Roadmap for 2018:
Q1 2018: Release and distribution of BF Tokens and listing on digital asset exchanges.
Q2 2018: Voting portal launch, Develop order book for tokenized securities, Beta Test Wallet
Q3 2018: Launch a fully compliant tokenized marketplace with their first two companies on their secondary market.
Q4 2018: Launch 10 tokenized securities markets. Develop the BnkToTheFuture.com index for Blockchain and Bitcoin companies listed on their platform.
Another ambitious idea this year is the launch of BnkToTheFuture's secondary markets which is currently being tested and pending regulatory.
The Team and Advisors: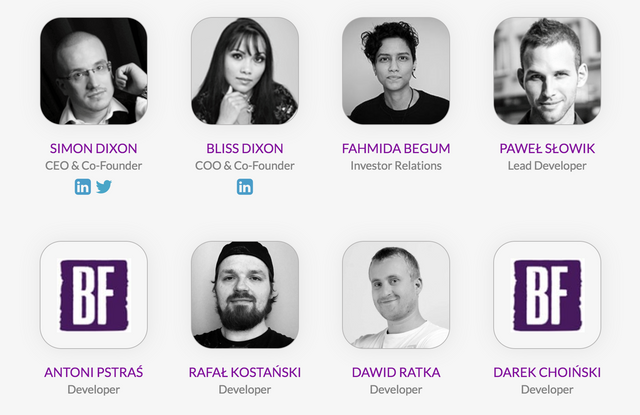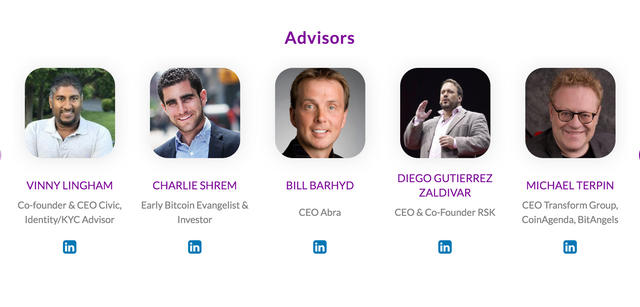 Huobi Talk, featuring BnkToTheFuture's CEO Simon Dixon: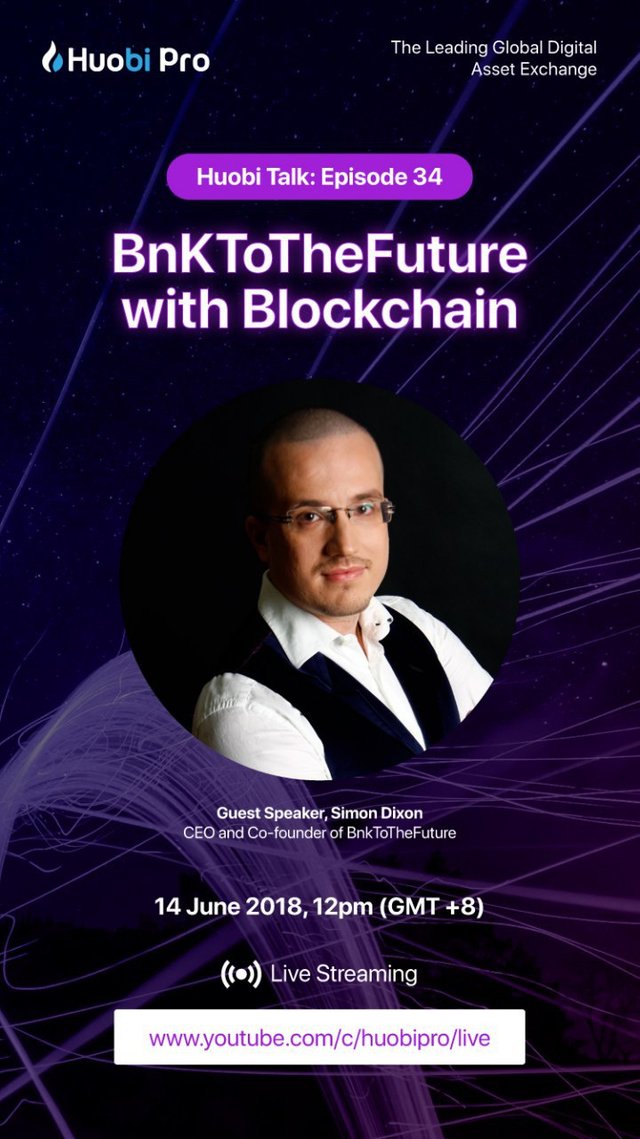 Tune in to Huobi Talk Episode 34 this Thursday (14th of June 2018) at 12.00pm GMT +8 to get in inside scoop directly from Simon Dixon. He will be sharing his views and insights on about the traditional banking industry vs innovative banking alternatives. He will also share his take on the bitcoin and his own project BnkOfTheFuture. BFT is also currently listed on Huobi Pro, you can sign up right here.
Will there be an Airdrop? YES!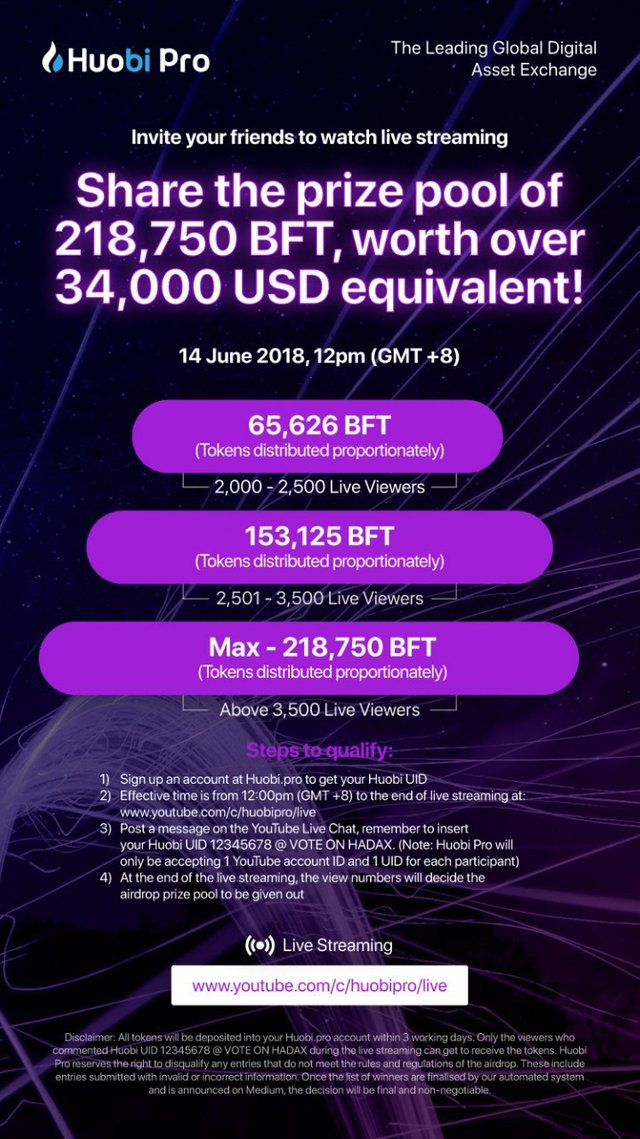 Apart from being an interactive livestream show, Huobi Talk also has a sweet airdrop which everyone can be a part of simply by tuning in, staying alert and commenting. Simply sign up on Huobi Pro (if you already have an account you can ignore this as you'll already have your own unique UID). Then simply subscribe to Huobi's YouTube channel and comment in the Youtube Live Chat with the following message:
Huobi UID12345678 @ VOTE ON HADAX (insert your own UID you can find it in your account on huobi.pro)
That's it!
Keep track of the winners list by follwing Huobi Pro's Twitter and Medium.com channel. The list is usually up in a few days after the livestream on YouTube. Good luck!
Huobi Pro official channels:
Website: huobi.pro
Facebook : https://www.facebook.com/huobipro/
Twitter : https://www.twitter.com/Huobi_Pro
Instagram: https://www.instagram.com/huobipro/
YouTube: https://www.youtube.com/Huobipro
Medium: https://medium.com/@huobipro
Telegram (English): https://t.me/huobiproofficial
BnkToTheFuture official channels:
Website: http://www.BnkToTheFuture.com
Facebook: https://www.facebook.com/banktothefuture/
Twitter: https://twitter.com/BankToTheFuture
Telegram: https://t.me/bf_token