Everyone, meet SINEGY's new baby; Marketplace 📈.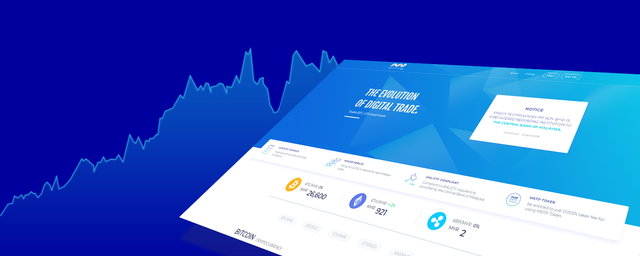 In its first six months of operations, SINEGY-OTC transacted more than USD16m worth of digital assets for more than 400 Malaysian clients.
Following the success of SINEGY-OTC, SINEGY is now introducing its flagship exchange service, Marketplace.
Our centralised exchange platform will allow Malaysian traders to purchase the major crypto pairings (BTC, ETH, XRP) with both fiat and our own MKTP token after its public launch in November - Malaysia's first Initial Exchange Offering.
MARKETPLACE IS NOW LIVE!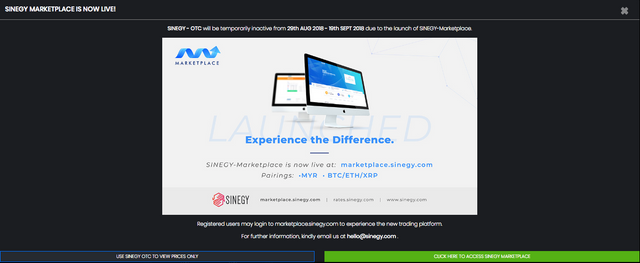 Marketplace Phase 1 went live for beta testing in late August, and has over 550 account signups in its first month. Whilst the platform is open to the public, SINEGY has held back its marketing effort thus far.
At this stage, the company is encouraging professional traders and market makers to test out the platform first by posting orders and executing trades. This testing phase will ensure the robustness of the platform and also generate liquidity on the exchange before the main public launch.
Why Marketplace?
1.FIAT PAIRINGS
Deposit Malaysian Ringgit onto the platform to buy BTC, ETH, XRP & MKTP
Sell digital assets on the platform for MYR, withdraw your fiat free of charge
2.MAKER REBATE
Earn 0.25% for posting limit orders in the order book (Liquidity Provider)
Earn rebates in MYR or Crypto
Limit Buy/Sell Order: means delayed Buy/Sell
3.COMPETITIVE TRADING FEES
-Market Buy orders pay just 0.50% (0.003% with MKTP) (Liquidity Taker)
-Market Buy/Sell order: means instant buy/sell
4.BEGINNER FRIENDLY UI
-Not everybody is pro trader, Marketplace levels the playing field for
Malaysian traders
-Pro trader package in Phase 2 will include charts and market depth tools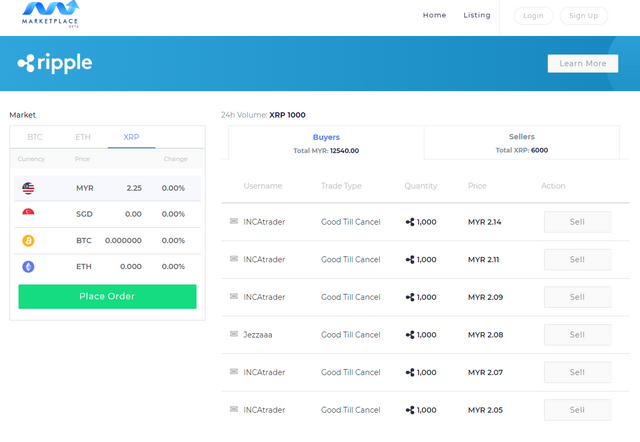 Beginner friendly UI + cross order book
5.TRADE ALL NEW MARKETS
Our exchange is different. Trade across order books.
E.g. Trade ETH/XRP. I.e. Swap between altcoins
6.ONE STOP SHOP
Over time Marketplace will list more altcoins
No more need to operate two accounts, all your trading needs in one platform
7.PARTICPATE IN INTIAL EXCHANGE OFFERINGS
Participate in Malaysia's first IEO by signing up and buying MKTP token
Conduct your own IEO: let SINEGY manage your public sale leveraging our KYC/CTF
infrastructure and list your token on marketplace
8.REGULATORY COMPLIANT
Strong e-KYC and CTF procedures required for all clients and customers
Enjoy a relationship built on trust and confidence
Despite the doom and gloom currently affecting the Cryptocurrency ecosystem, SINEGY remains confident in the market's potential for future growth and has uniquely positioned itself to capture a significant market share in the South East Asian region.
With the recent beta launch of Marketplace, the initial development stage of this mission has come to a close and the next phase of building a user base and genuine liquidity in its order books has only just begun.
Marketplace Volume After 1 Month in Operation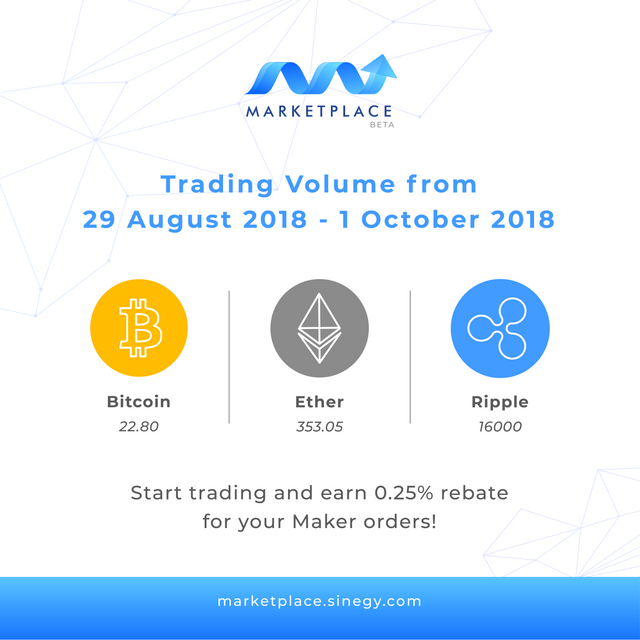 If you'd like to participate in the digital asset revolution with SINEGY, head over to the Marketplace website and sign up for an account. Following the completion and verification of our industry standard KYC protocols, you will be free to trade as you please.
Should you have any questions about Marketplace, please do not hesitate to reach out to the team in the SINEGY Marketplace Official Community Telegram Channel or email our support team ([email protected]).
Slide into our DM's if you think Marketplace is cool! 😎
Website
https://sinegy.com/ and https://marketplace.sinegy.com/
Learn about our MKTP Initial Exchange Offering
Social platforms
Facebook Telegram Twitter
Support email
[email protected]