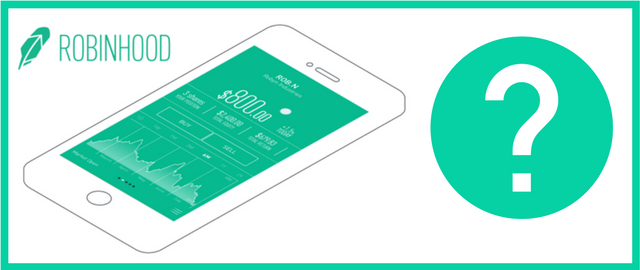 Taking into consideration how popular Robinhood is with millennials. The news was well received when they announced they will be introducing Bitcoin and Ethereum trading on their platform in February.
Who is Robinhood?
Robinhood is a free stock trading platform that started off in 2015 as a mobile application and later on had a web based one as well. They allow you to buy and sell US listed companies stocks and ETF's.
Robinhood pride themselfs on having fast execution times, real time market data and the offer smart notifications. This is where you are kept in the loop at all times. When you will be receiving earnings, dividents, or splits.
Check out their website: https://www.robinhood.com/
Robinhood Into Crypto
Robinhood announced that they will be getting involved into crypto trading. They is especially good as they will give companies like Coinbase some competition.
Starting off this February they will launch with Bitcoin and Ethereum trading. You can join their waiting list by going to crypto.robinhood.com

The big plus is that Robinhood will be offering crypto trades commission free. What? …
Free! … Now I know what you are thinking. People don't value what they get for free ... After doing a bit more research. The ninja's at Robinhood believes this offering will expand their own user base (more customers) and also provide more value to their existing users.
Takeout
I think more and more trading platforms will start getting involved with crypto trading over and above what they are currently doing.
Steem On …

To my fellow Steemians,
Thanks for being here. You're awesome and I appreciate you …