In about 3 hours, Ripple will make an announcement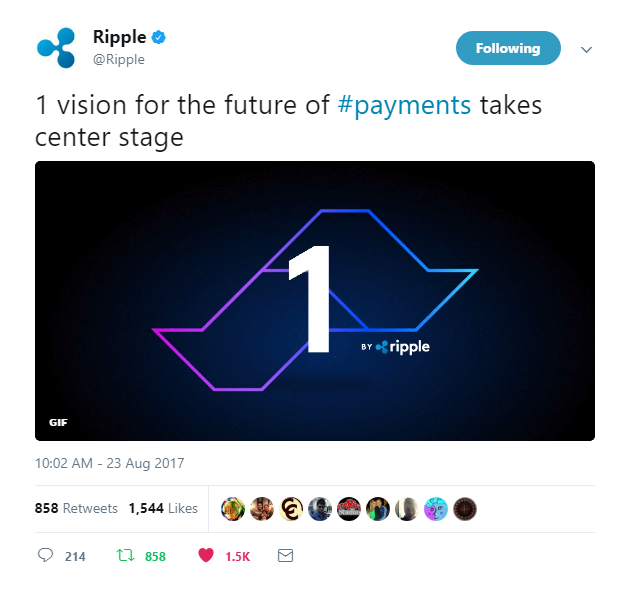 https://twitter.com/Ripple/status/900403412700872705
Ali Pay?
Ripple later forwarded this tweet as a reply in Japanese. This indicates something for the Asian market or could be a way to reach more people. Possible indicator of Ripple being integrated with a good service.
Best time to buy would be now.
What Do You Think The Announcement Will Be About?
---
SteemTracked - User Analytics Tool | Track Your Steemit Progress