What happened to the faucet claims with the massive decline in coin prices?
I wanted to post a quick mid month update, a little lighter on the data side from my previous posts.
As you can see in the graph below, things got a little ugly on the valuation side. Prices took a sharp decline and dragged the portfolio basically flat to the end of December. Since I am doing this experiment for the long play, I actually like a price decline.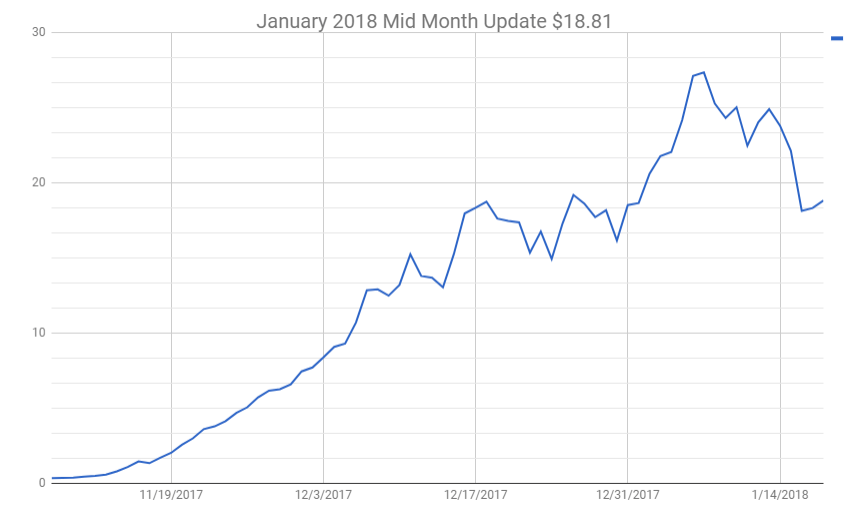 Even though the value is down, my balances are still growing, and actually faster now. a 40% dip in price is a ~40% increase in the faucet rates. My average claim rates are up, just take a look at my my avg BTC, table below. I moved my avereage claim from ~25 satoshi to 32+ satoshi each claim. My average is also dropping because with the increase claim rate, I have increased my claim frequency, not letting the faucets billed as high before claiming.

One sad note, I found out I can not go back to Jan 1 in my coinpot BTC I can only get back to partial 1/4/18 data. It will make my end of month analysis a little tougher.
Please let me know if you have any questions or comments.