There is a current pump in SBD price going on! SBD is trading above $2 USD as I type this after sitting at .98 cents just two short hours ago.
Pumps come and Pumps go, but my trader remains eternal!
If you have any spare SBD sitting around now would be a good time to sell if off for BTC or at least sell it into steem. We're getting a better return right now than we've seen for a while.
Below is the hourly chart of SBD vs. USD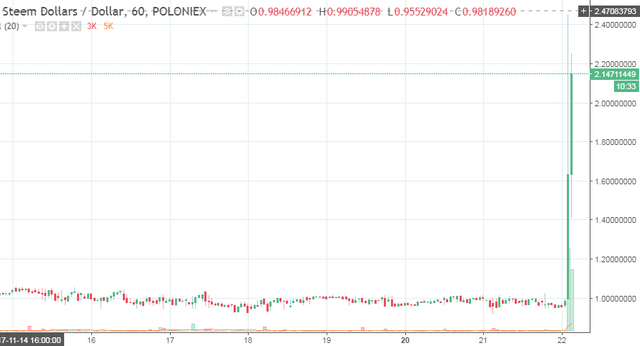 Here is the hourly chart of SBD vs. BTC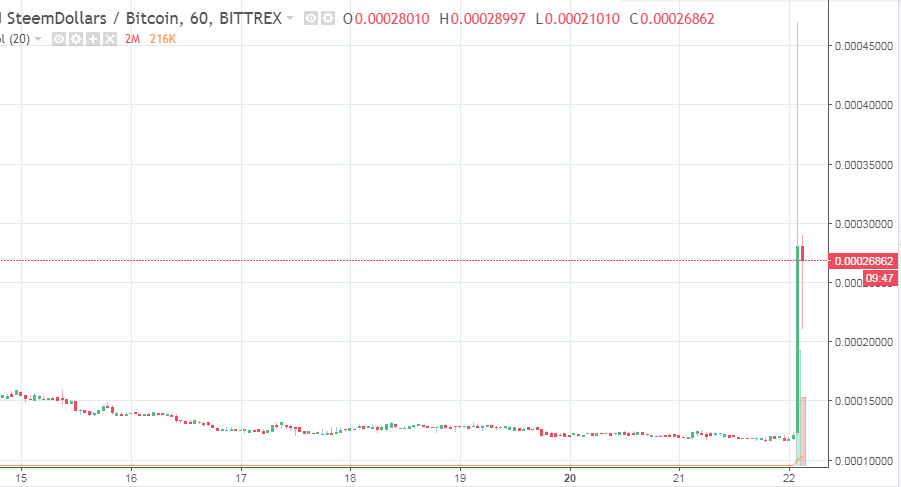 As you can see on both charts, the value of our SBD is trading for more than twice the value it was a couple hours ago.
I have no idea whether this is just a pump that will fade in short fashion or the beginning of a larger move higher. What I do know is anytime something doubles in value within a couple hours it is ALWAYS smart to cash in a bit.
As evidenced by bitcoin cash a couple weekends ago :-)
---

Best Regards,


Disclaimer: Content in this post is my opinion only.