Now that we know how to buy and sell bitcoin (BTC) we must learn how to store it and keep it safe.
---
This post is part of a running series on bitcoin and blockchain basics
Find previous posts here:
Part III – Buying & Selling Bitcoin
Part II – The Blockchain
Part I – Bitcoin Intro
---
What is a Bitcoin Wallet?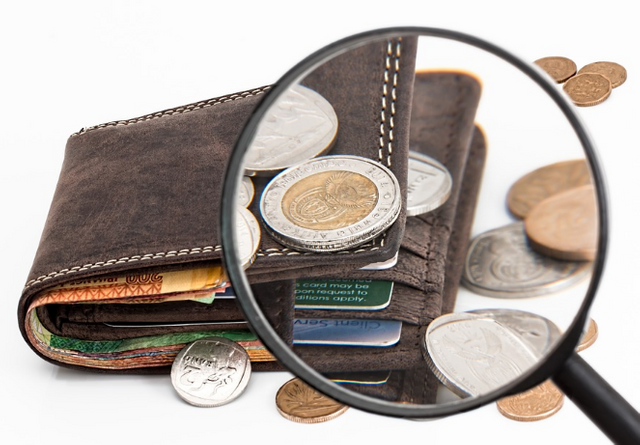 A Bitcoin wallet is where we keep all the information relevant to our bitcoins. We use the wallet to store bitcoin and send and receive them, as well.
When it comes to bitcoin (and all cryptocurrencies) your wallet information is the most important thing to safeguard.
When you open a bitcoin wallet you will get a wallet address. Look at this like your bank account number. You will also receive security keys that are akin to a password for your bank account.
Before we get into the security keys, let's first learn about the two main types of wallets.
Two types of wallets:
Hot Wallet (also referred to as a soft wallet)
Cold Wallet (also referred to as a hard wallet)
Let's talk about the difference between the two...
Hot Wallet (Soft Wallet)
A hot wallet is basically a software wallet. You download the wallet software on your machine and the wallet information is stored there.
There are many different wallet types, both software and web browser based. An example of a software wallet is https://www.exodus.io/ and it's what I use for most of my crypto holdings.
There is also https://www.myetherwallet.com/ if you want to use a wallet through your web browser.
Think of your soft wallet as the checking account for your bitcoin. It's readily accessible and can be used to make daily transactions.
With that said, this is possible because your soft wallets are basically connected to the internet 24/7.
If you have your software wallet closed and your machine is not connected to the internet, then it would be offline in those instances until you reconnect.
What about holding bitcoin on exchanges?
In the last post we discussed how to buy bitcoin using an exchange. At this point you have bitcoin sitting on the exchange and they will happily store it for you there. This is equivalent to a hot wallet, you have access to transact readily.
However, you also have put the security of your bitcoin in the exchange's hands. If they get hacked or wallets get breached you can easily lose your bitcoin.
Plus, exchanges are much bigger targets than the single wallet on your machine for attackers and malware.
Outside of the bitcoin you are using to transact or trade with regularly - I do not suggest letting your bitcoin (or other cyrptos) sit on the exchange. The exchanges take security seriously, but it's an unnecessary risk you are taking.
Cold Wallet (Hard Wallet)

Look at a hard wallet the way you would a savings account. You keep bitcoin there you do not plan to transact with regularly.
There are different types of hard wallets, but in the end they are used for cold storage. Meaning the wallet and information is offline a vast majority of the time.
I will focus on hardware wallets as that is the main point of hard wallets. There are several brands, but https://trezor.io/ is a known and respected device.
You bitcoin information is kept on the hardware device and is only connected to the internet when you plug it in.
Furthermore, hard wallets are even safer because as you make transactions it requires you to physically push a button on the device.
That is pretty difficult for a hacker to replicate. Hard wallets are the safest form of security for your bitcoin.
---
In the next post we will discuss wallet addresses and security keys
---
Some things I use:
---

Best Regards,


Disclaimer: All content in this post is my opinion and for informational purposes only.