Status.im - Your One-stop App For Cryptocurrency Transactions And Social Networking
---
Introduction
---
The fields of technology that have been making waves lately are blockchain technology and social media technology. At any time of the day, millions of people are right behind their screens either browsing, chatting, or performing decentralized crypto transactions. This is the reason massive advancements have been seen in the tech world lately. If I may as you this question; how will you like to chat, browse websites, do social networking and perform blockchain transactions from just a single decentralized App? If your answer is in the affirmative, then I present to you Status.im.

[Image Credit: Status.im. Edited by me]
---
What is Status.im?
---
Status.im is an instant messaging operating system network built on the Ethereum blockchain which allows users to chat, exchange ERC-based tokens, browse the network while at the same time providing secure crypto wallet. This, in my opinion, is a one-stop decentralized App to meet the crypto needs of users. I'm sure many of us have use the messaging App WeChat, this has a similar interface but much more than that, Status.im is created on blockchain. Before now, users have used Metamask as a client node to connect Ethereum DApps from their desktop but mobile users have been left with little of no connecting node for mobile Ethereum DApps - this is the reason Status.im was created, to provide a connecting node for mobile Ethereum DApps. To achieve this effectively, Status.im has incorporated a protocol that will allow each user's mobile device, at the point of installation of Status.im, to become a client node for Ethereum blockchain.
Status.im works on mobile platform and is available for both Android devices and iOS devices which has brought the power and viability of Ethereum blockchain right on your mobile device. What this means is, some DApps that normally require integration of Ethereum node (which we normally use Metamask to run from desktop) can now work comfortably on our mobile devices using Status.im Ethereum node. Very recently though, to further increase the adoption of Status.im, they have launched their desktop alpha version which is available for Windows OS, iMac OS (for Apple users) and Linux OS. For the purpose of this review, we will focus more on the mobile version.
---
Special features of Status.im
---
Fully decentralized: If you will agree with me, some social media Apps around the world today are controlled from a central hub. This is the reason so many of them have the right over what users do with their account. Just to buttress this point; a few days ago, one of my friend's account on one popular social media was banned - this is to prove to you that censorship has taken hold of the social media and people's account are controlled at will. With Status.im, the influence of the network is in the hands of the users themselves and not on any governing body.

Privacy, Flexibility and Multi-platform integration: Status.im provides an enabling environment upon which many platforms are integrated, like chats, browser, ERC-based crypto exchange, wallet etc in one decentralized App. With all these integrations, Status.im still offers a state-of-the-art security protocol to prevent third-party influence on your tokens.

Internal Token: The internal ecosystem of Status.im is powered by an ERC token; Status Network Token (SNT) which a user can use to perform transactions within the ecosystem of Status.im. As a matter of fact, your influence within Status.im ecosystem is a direct function of the amount of SNT you have. Having this token will grant you access to promote (upvote) a particular content and to downvote (the same way you can upvote and downvote on Steem blockchain).
---
Getting Started With Status.im
---
Now that you have seen the features of Status.im, it is time to get started. To get started, you need to go to https://status.im where you will see the link to instal Status.im for your preferred operating system. Alternatively, you can follow these links to directly install them.
For mobile
For desktop
After you have installed the App on your device, the next step is to launch the App which will lead you to the pane where you will add you account. All you need to do is too follow the on-screen instructions to create an account. You also need to set up your wallet which you have to secure with a password. At the point of securing your password, your keys will be generated for you. After completing these steps, viola! your Status.im is ready to go. You can swipe left to right to toggle between pages, like the content page (where your default DApps are located), your chat page, your wallet (where you can directly send tokens to another wallet and perform other transactions). You can always check your balance directly from your wallet page.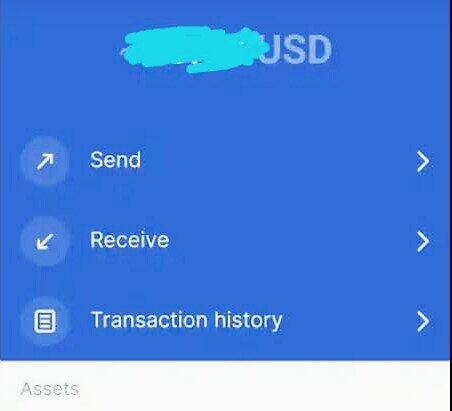 [Image screenshot from Status.im]
To check your transaction details to know the status of the transactions you have made so far (both sent and received), you can just click on "transaction history" right in your wallet to expose transaction details.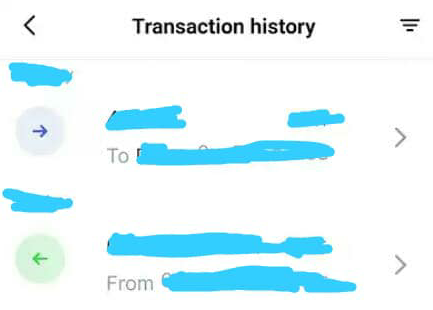 [Image screenshot from Status.im]
To limit the transaction history to either the sent transactions or the received transactions, you can do so by clicking on either "send" or "receive" directly in your wallet.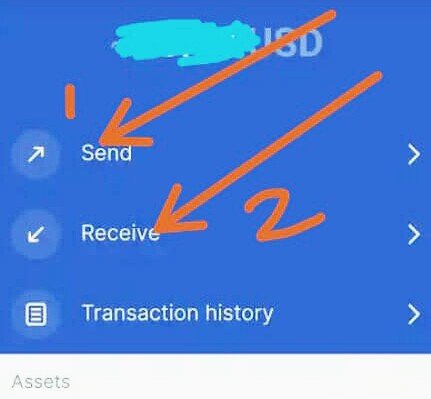 [Image screenshot from Status.im]
The very good thing about Status.im is the fact that it support a variety of popular Ethereum DApps. As at the time of making this review (13/06/2019), dozens of popular DApps are already supported by Status.im, among them are the very popular Gnosis (which is a decentralized market-prediction DApp) and my favorite ETHlance (a decentralized job marketplace where payments are based on ETH). The potentials in Status.im are truly limitless but it starts with you installing and creating an account. To have a video overview of how to get started and to create your account, here's a video for you.
[Video credit: Status.im]
---
Final Words
---
I'll give a big kudos to Status.im for the idea to provide mobile users with the option to have an Ethereum node right on their mobile device and to provide a DApp that powerfully integrates chat network, social media, crypto wallet and browser in one decentralized App. It is also worthy to know that in this age of information, true freedom of speech may not be possible without fully decentralizing the social media - this is exactly what Status.im has come to do; to provide decentralization to social media which is built on blockchain. Finally, Status.im is very user-friendly and at the same time light-weighted which are the features being sought out for by users when installing a DApp on their mobile devices.
Here are some quick links for further info and references
---
Project Github Repository: https://github.com/status-im
https://github.com/status-im/status.im
Disclaimer: The content of this article is not meant to serve as financial advice, please do your own research.