6 new forks added, 5 for Bitcoin, 1 for Litecoin - Claim all for free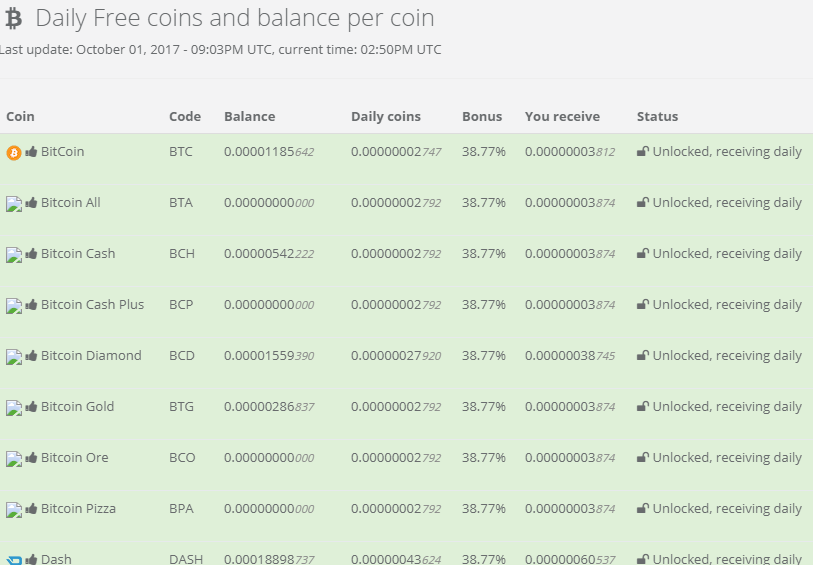 A lot of new forks, please read carefully
5 new Bitcoin forks have been added to the website, and 1 new Litecoin fork. The forks are: Bitcoin Cash Plus, Bitcoin All, Super Litecoin, Bitcoin Pizza and Bitcoin Ore, respectively, BCP, BTA, SLTC, BCP and BCO. Daily distribution has started for all and forking dates are as follows:
B2X - Bitcoin SegWit2x - December 28, 2017
BCO - Bitcoin Ore - December 31, 2017
BCP - Bitcoin Cash Plus - January 1, 2018
BTA - Bitcoin All - January 1, 2018
BPA - Bitcoin Pizza - January 1, 2018
SLTC - Super Litecoin - January 5, 2018
How to claim for free?
Simply deposit your Bitcoin or Litecoin (depending on the fork) to your QoinPro wallet before the forking date. and it will be credited to your account at a 1:1 ratio. You can withdraw them again one day after the fork. so if you deposit 2.7 BTC before the fork, you will get 2.7 B2X, 2.7 BCO, 2.7 BCP, 2.7 BTA and 2.7 BPA.
There is no minimum, and no maximum!