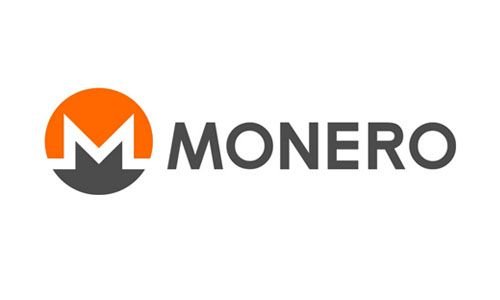 Reading time: 5 minutes
What we gonna talk about this time:
● What is #Monero itself?
● How to get money from it?
● What statistics are important for now?
● What Investment advice do you give?
Our latest posts
Monero is positioned as a private well-secured cryptocurrency. Nobody can trace your payments, even know the amount of them. Nothing of them can be changed by hacking or if an error has occurred. It makes Monero reliable and trusted cryptocurrency, and it has a few extra benefits that bitcoin hasn't.
How did Monero start?
Monero was created in 2014 as the undependable and well-secured cryptocurrency. What's the difference between Monero and Bitcoin? Monero uses the newest encryption algorithms that providing better privacy parameters. As a result, only allowed users can see the transfer information and its amount. If a user didn't allow it, information is concealed even from a recipient. In addition, Monero is positioning themselves as more fair cryptocurrency for every user.
Since bitcoin have fixed amount of currency in the system, it is rising in price, but soon the biggest amount of bitcoins will be bought by huge companies. Monero got no fixed amount of currency. The number of it is calculating the special way to avoid inflation or depreciation. As a result, Monero is more reliable and stable. Furthermore, it didn't get any initiation currency for a few first members as bitcoin did. It makes Monero more fair to everyone.
Some important statistics for Monero (#XMR)
Total market cap:$1,847,090,794 / 256,566 BTC
Circulating supply:15,356,081mil
Largest markets: HitBTC, Poliniex, Bithump, Bitfinex
Roadmap: https://getmonero.org/resources/roadmap/
Total: 18,4 million coins in 2022 (no fixed limit but will add difficulty to mine)
How Monero works?
The main principle is close to bitcoins. All the amount of data of all transactions is stored on every computer of Monero users. It makes impossible to change an amount of money without receiving them. But, this cryptocurrency also uses blockchain to store all the data. Every number in blockchain is conjugated to another one and all this makes a huge puzzle of numbers. Change one - and a picture will disappear.
#Mining in Monero and is Monero profitable
Typical #Bitcoinmining is the really hard process and usually, it doesn't worth electricity and time were spent. You thought to have a gaming computer and set it mining until it's not in use. Nowadays, it's really hard to get only single one block reward even for a powerful server because a block can be made only every 8-10 minutes and there are thousands of powerful stations all over the world involved into this competition. Monero system needs less time for one block and it's fairer and minimizes the Russian roulette effect. Reward per block is much less but it's easier to get one. You can also build the monero mining tool in your website, game or application: https://coinhive.com/ (thank me later for this!)
What Investment advice do you give?
Pro's:
Monero is fully ananymous & no security issues (McAfee did several tests to trace transactions)
No blocksize limit only a growth rate
Expential growth in the last few years
Monero gets great support from major companies
Cons:
-Monero is nearly an exact copy of Bitcoin. What coin will win is the question
-Monero transactions are very large
-Monero don't have a voting for changes Monero developers will always device
High risks:
Government intervention to stop criminals on the darknet that use Monero
Highlights:
Monero has his own payment card
Wikileaks supports Monero
Scam score: 0 (Safe, with low risk)
Important team members: 7/10 (Large community, most of them anonymous)
Investment advise from our experts: 8/10 (Good investment)
Miner conditions: 8/10 (Good conditions)
Overal score: 7,6/10


Best trading platform: Binance (https://www.binance.com/?ref=10186659)
Reason: Great statistics & low fee (turn on 50% discount)
Tag: XMR
Monero is alive
All the Monero developing team includes 30 programmers who are not only controlling cryptocurrency stats but also are improving blockchain building process to facilitate mining process. Furthermore, Monero team is developing new encryption algorithm that makes it even more secure and private. Over 200 working on the project of monero.
Conclusion
Monero is a really working cryptocurrency totally separated from BTC. The main advantage of it is fairness. You shouldn't be lucky to create a block in the blockchain. Just have a nice computer. Everything else like privacy, untraceability and others are also included in notorious Bitcoin, excluding stability and expandability of the amount of money.
Join our community, vote for us! Every week you can get free crypto for it!
What do you, guys, think of Monero? Share your comments, vote and use a wallet key and we do monthly coin drops!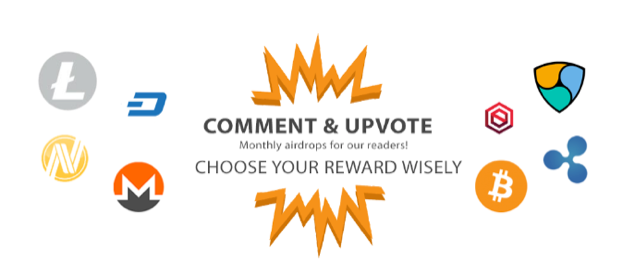 Support our experts for writing new articles and get the best information from investors and the web. Donate now:
BTC wallet: 14vSjQ4iSr76ZCXcde5fhwxNyvED1RtJ6L
DASH wallet: XcY9SRB4KJhuFd1gkJTj4xyvor5hKkNThK
ETH wallet: 0xdd3481fdf23c1bd85db1a08bd6c0f3a87c89938e
LTC wallet: LdTXnWRUSaxrQGCoLjcPzXAngEtXLdu1Zk
NEO wallet: AMXji4zRoa4doB6XpjeD4iZKhdJUbBwqUM
No matter how much you donate, it's always welcome! Don't forget the dealer! :P Donate when you make big profits with your investments! If you want personal advice, please, contact me! Have any other questions or things we forget- please write a comment.
"Royal Dutch Group is doing the best research but all of the information and investment advice in this post is at your own risk. We transparent with our information, if the platform or product uses a referral​ we use this to pay our writers and premium services. For this article we didn't get any money from the crypto or exchanges we use. You can share this post on your website, don't forget to refer to this thread"