Coinbase Might Support Ripple Soon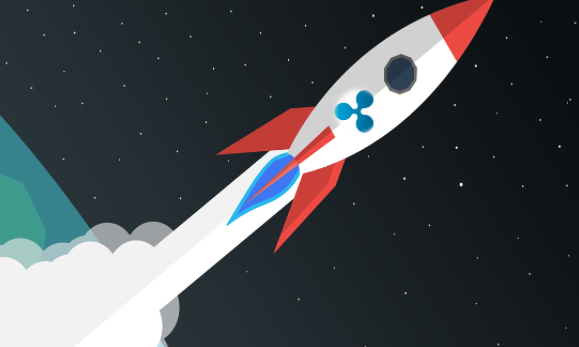 "All digital coins are climbing on Monday, although it's Ripple (XRP) that's really the star of the whole crypto trading show. The third-largest cryptocurrency by market cap is riding high on positive news from Korea, but mostly because rumors say that Coinbase will soon support Ripple. XRP was up almost 15% at the time of this writing."
"Ripple's sudden surge helped the coin increase its market cap to $41.05 billion, as it's trading around $1.05 per coin. However, we're nowhere near the record highs Ripple saw earlier this year — it was trading at more than $3 per coin in January."
"Ripple CEO Brad Garlinghouse and Coinbase President Asiff Hirjiis are scheduled to appear on CNBC's Fast Money on Tuesday, so it's easy to see why some are speculating that Ripple will soon be available on Coinbase. Nothing is official, however, and it might all just be a coincidence. Coinbase only supports four digital coins at this time, including Bitcoin, Bitcoin Cash, Ethereum, and Litecoin."
Like it said, nothing is official right now but that doesn't mean that they won't consider adding Ripple to Coinbase.
If anything, doing that would only drive the price up higher and make both Coinbase and the creators of Ripple a lot more wealthy.
I think that Ripple is a great investment and that it has great potential and that if you invest now, you'll make a lot of money when Coinbase accepts Ripple later on.
And we should see the price double or triple later this year if things go well.
Sources: http://bgr.com/2018/03/05/bitcoin-price-today-ripple-surging/