Mike's weekend message to QUOINE community (August 11th, 2018)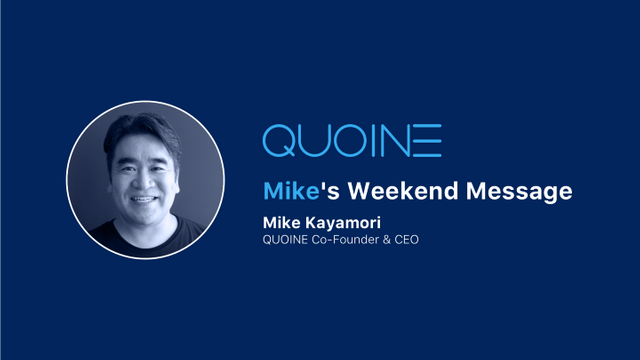 Dear QUOINERS
Good morning.
As you are all aware, the crypto price is unstable again.The price correction since last December continues to dampen the sentiment of everyone in the crypto space.
However, I am a strong believer that the market will recover towards the end of the year. It is always difficult to predict the immediate future but the long term trajectory of cryptocurrency is as strong and bright as ever.
And I have good news on the Liquid Platform.
As we gear towards our Liquid Platform launch, we will be changing our domain from .plus to .com. As part of our preparation, we've changed our liquid landing page (liquid.plus) to liquid.com. So going forward, our official Liquid landing page will be liquid.com.
In the coming weeks, we will make a variety of updates to the landing page as well as prepare for the official Liquid launch. Hopefully, I will be able to announce the actual launch date soon.
Our entire team is focused on delivering and we appreciate QUOINERS continued support. It's going to be exciting.
Finally, I'm posting a link from our weekly Roundup by Tammy Ha!!
https://bit.ly/2Mthz8D
Please have a wonderful weekend.
Mike K