Hong Kong-based cryptocurrency exchange Binance has just announced the launch of their first Fiat Crypto Exchange in Uganda, supporting a trading pair with the Ugandan shilling. The worlds largest crypto exchange by volume is offering an incentive of 0.5 Binance Coin (BNB) for the first 20,000 users. Though the opening date for trading has not yet been announced, the company has promised no fees for the first month.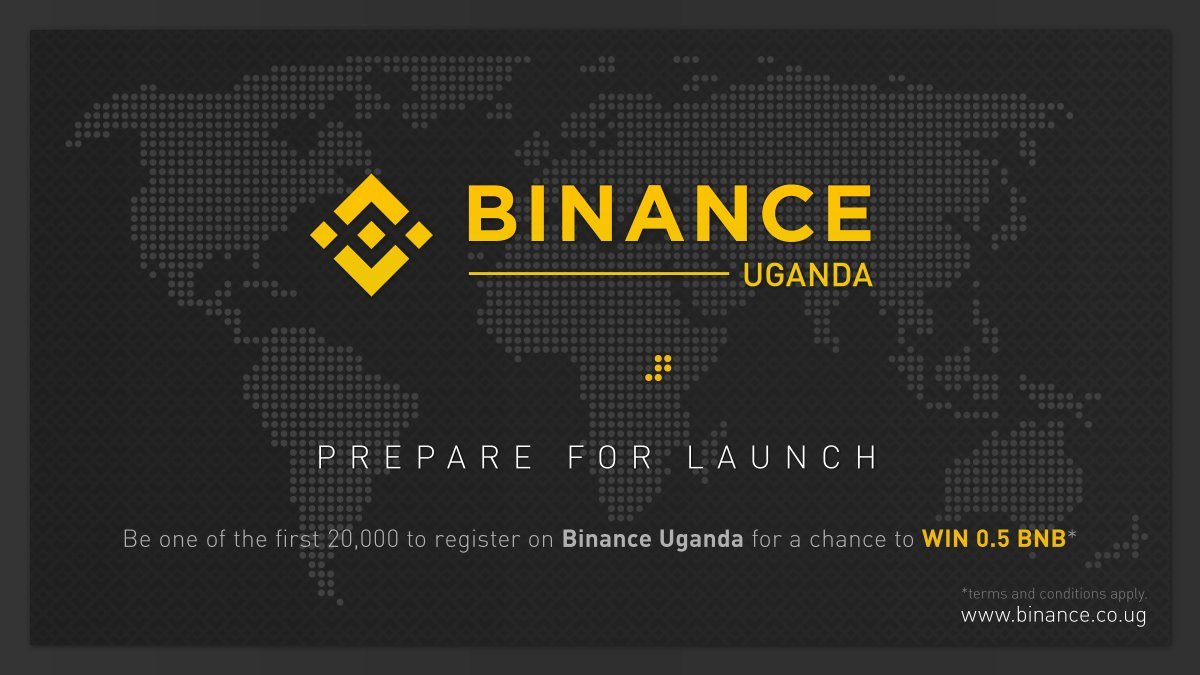 Binance Uganda
VeChain mainnet has just launched and generated it's first "genesis" block, with the release of its Thor wallet client only a week away. This is an essential step for any blockchain platform, and the Vechain entry has been highly anticipated. With a focus on business, VeChain hopes to solve problems in governance, design and economic modeling to get regular companies to embrace the blockchain. Employing a dual token system and proof of authority (PoA) governance, the company already has partnerships with a number of international firms, including BMW. Look for their token swap in mid-July.
The Security and Exchange Commission (SEC) has announced a new approval process for Exchange Traded Funds (ETFs)
that could have a major effect on crypto markets. Simplifying the process for starting an ETF could lead to many investment companies including cryptocurrency ETFs, with financial advisers legally able to advise clients to allocate investment money into crypto markets. This could provide massive boosts to blockchain assets, as markets are opened up to huge segments of non-crypto savvy investors.
BitMex CEO Arthur Hayes predicts a bitcoin move to $50,000, adding that all it could take is a single favorable regulatory decision to ignite a major bull run. While many bullish crypto leaders have predicted large gains, few are as optimistic as Hayes, who credits a rapidly expanding market and increased liquidity for his expectations.
Korean Crypto exchange Bithumb were able to recover 45% of funds stolen by hackers on June 20th. The company had already promised to reimburse its users before the recovery of $14 million (out of a total of $31 million) was achieved, and has been very transparent about the attack, but has yet to re-enable transactions. Of the 11 kinds of coin stolen, the lion's share were bitcoins, but the hackers got away with large amounts of ether, bitcoin cash and ripple as well.
Bitcoin slipped below $6000 for the first time since November, leading many to speculate it will find its way back to $5000 before long. Other top cryptocurrencies, like ETH, Ripple and EOS are feeling the pain as well, though recent rallies have allayed some fears.