The long wait is finally over for a lot of Bitcoin users. SegWit has reached its lock-in threshold and will activate on the Bitcoin network in about 2 weeks. Despite this good news, the Bitcoin price has dropped 4% today. Buy on the hype, sell on the news?
Welcome to my Cryptocurrencies Markets Overview for Wednesday, August 09, 2017.
24 Hour Change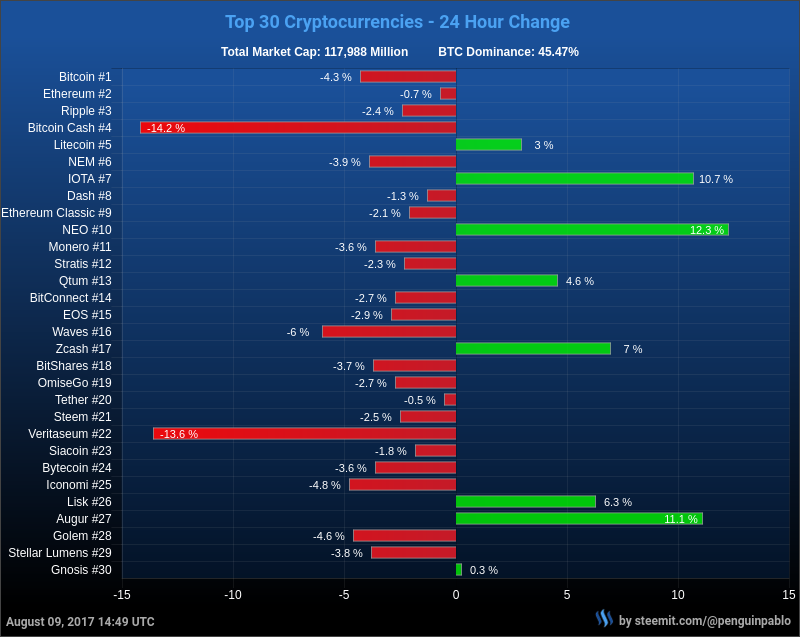 7 Day Change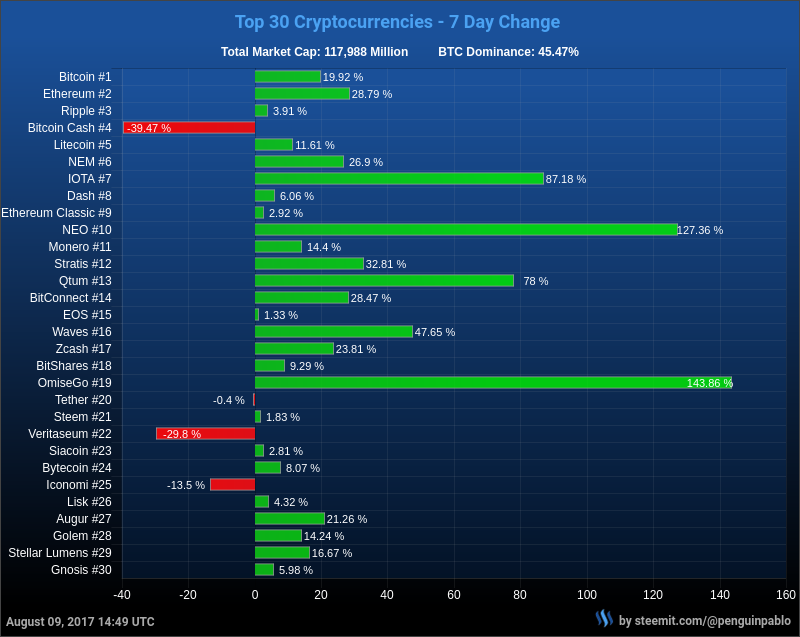 Month-to-Date Change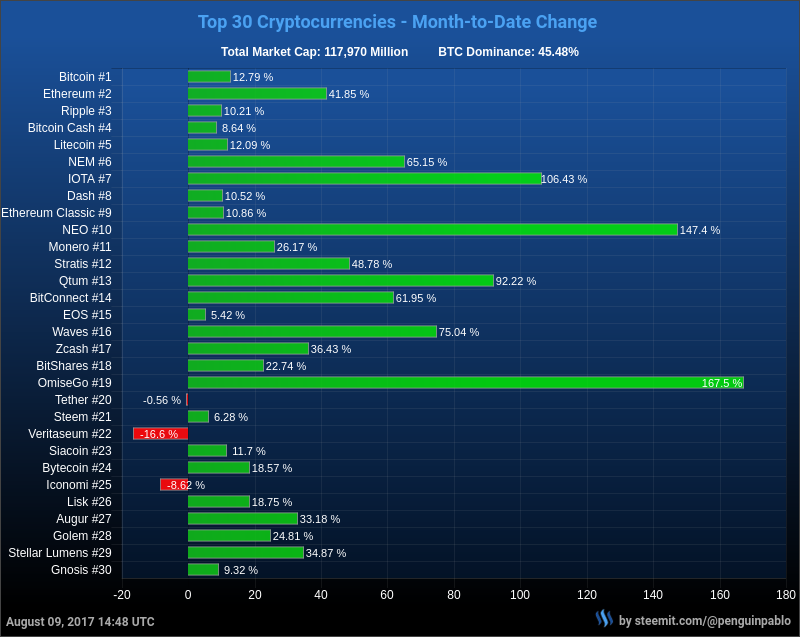 Market Capitalization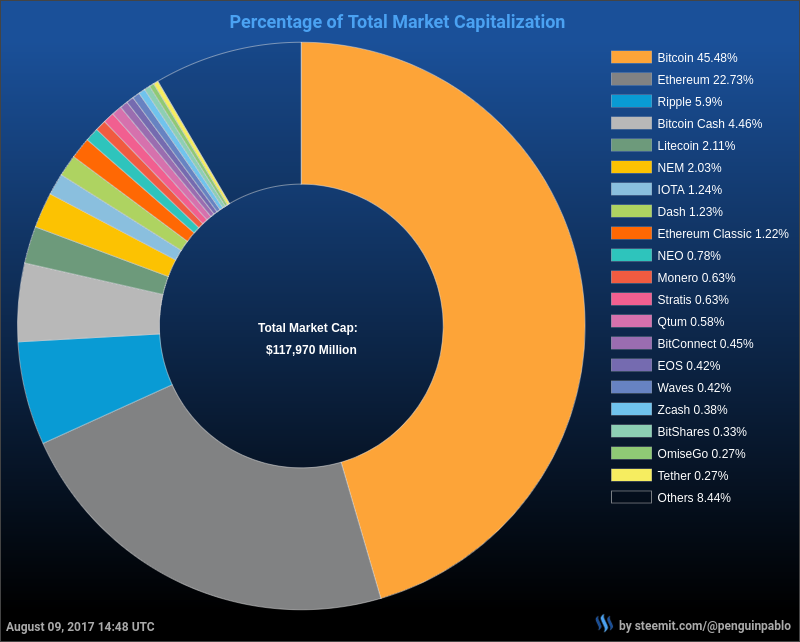 Feel free to use and share my charts, but please mention me as the author.

Latest Crypto News - August 09, 2017
The price ether, the cryptocurrency that powers the ethereum blockchain, hit a high above $300 today, rising to a press-time total of just over $307.
Read more: coindesk.com
Other sources:

BTC-e has announced that 45% of the exchange's account balances have been seized by US authorities, and that customers will be repaid in 'BTE tokens'.
Read more: bitcoin.com
Other sources:

Segregated Witness (SegWit) has reached its lock-in threshold. The long-debated scaling upgrade reached the necessary threshold to "lock in" today at block 479,707 with 100% of bitcoin mining pools signaling support for the proposal. According to network data, the block was mined by BitClub.
Read more: coindesk.com

Fidelity Investments Inc has started allowing clients to use its website to view their holdings of bitcoin and other cryptocurrencies held through digital wallet provider Coinbase.
Read more: cnbc.com

The price of litecoin continues to hover near all-time highs, even as the technical advances that sparked its revival are being added to other platforms.
Read more: coindesk.com

It looks as if we may have a small shakeup in the world of cryptocurrency after all. For some reason, the Bitcoin price is showing small signs of weakness, which could lead to a short-term downturn in the coming hours. Ever since Segregated Witness has been locked in, the price has lost some of the bullish momentum. Other currencies are quickly trying to climb the ranks, though, which could result in some intriguing changes.
Read more: themerkle.com

SegWit has finally locked in on Bitcoin, but the community remains divided over the validity of SegWit2x.
Read more: cointelegraph.com

NEO Blockchain, China's first original public chain project, has announced the completion of rebranding efforts from its former Antshares identity. Furthermore, NEO has upgraded its blockchain nodes, technical documents, social media, official site and exchange name worldwide, representing the transition from Antshares 1.0 to the NEO smart contract system 2.0.
Read more: bitcoinmagazine.com

The most popular social network in Russia is easing restrictions on advertisements related to cryptocurrency.
Read more: coindesk.com

India's government has reportedly completed work on a proposal that outlines possible steps for regulating cryptocurrencies.
Read more: coindesk.com Source: reddit.com
---
¯\___(ツ)____/¯ Don't miss out on my next post! Follow me @penguinpablo