Hi Steemians!
I'm happy to announce a new website that I've made.
CoinMarkets.today gives you a quick overview of what is going on in the cryptocurrency space.
https://coinmarkets.today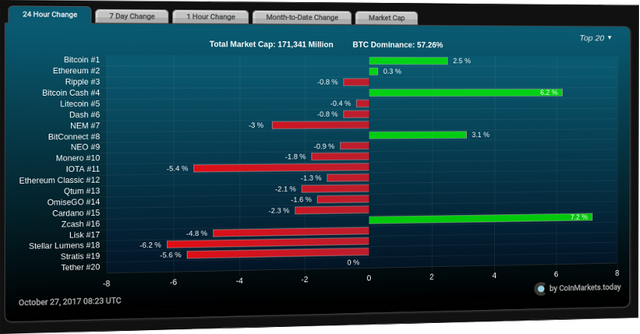 Features
Quick overview of the price changes of the top 50 cryptocurrencies (24 hour, 7 day, 1 hour, Month-to-date).
The charts update automatically every minute.
Percentage of the total market capitalization per coin.
Latest cryptocurrency news from various sources. Updates automatically every 10 minutes.
Visit https://coinmarkets.today...
Hope you like it!
Feedback is very welcome :)
---
¯\___(ツ)____/¯ Don't miss out on my next post! Follow me @penguinpablo