Wall Street Veteran Douglas Anderson Joins Pecunio Advisory Board!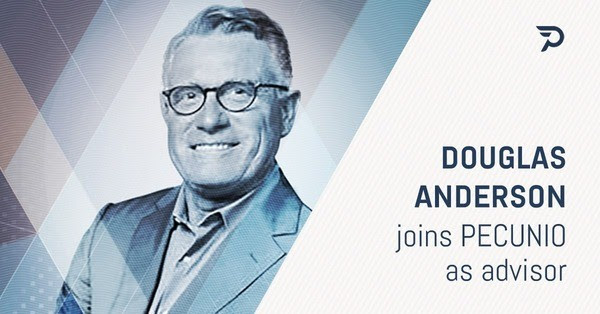 Hello PECUNIO fans! It is with great excitement that we announce the latest addition to PECUNIO's advisory board, Douglas C. Anderson.
In the latest email from our company newsletter, COO Christian Thurner breaks it down:
"Dear PECUNIO member,

I'm proud to announce that Mr. Douglas C. Anderson CEO of Wall Street Capital Partners has joined PECUNIO's advisory board.

After serving in the U.S. Marine Corps and State Department, Mr. Anderson was formally trained on Wall Street as an Underwriter. During his career in the Fortune 500 Financial Services Sector, he rose to management positions with $25M in underwriting authority.

Starting his own investment banking firm in 1998, Mr. Anderson has been exposed or involved in most aspects of corporate finance, private equity and venture capital.

He has raised hundreds of millions in seed capital and over the past six years has directed several hundred million in investments into the agriculture sector. He has personally started several businesses, bringing
one to over $20M in revenue the first year.

Mr. Anderson currently holds Board Director positions with several companies, including Swiss and Dubai investment banks.
We are looking forward to a great partnership!
With my best regards

Christian F. Thurner – COO
Akad. BO univ
For those of you who are just joining us, PECUNIO is a cryptocurrency mutual fund and exchange that enables less technologically-savvy individuals to participate in the crypto markets. We also have a DAA (Digital Asset Array) listed on ICONOMI which you can view here.
If you haven't heard, we recently hit the hard cap for our pre-ICO at $4.5M. We have big plans in the works, including a gold-backed cryptocurrency token fully supported by physical gold.
Keep it tuned here for more PECUNIO news as we approach our ICO on March 18th. We highly encourage you to check us out at our website!