Last Day To Participate In Pecunio's ICO And Receive 25% Bonus!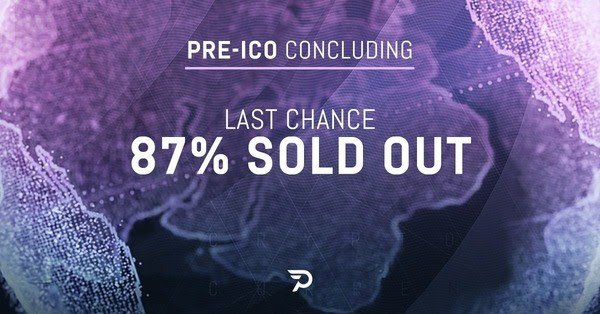 Hello friends and supporters of PECUNIO! Our CEO, Reinhard Berger, has just sent out another email to our subscribers. In the off chance that you are not on that list, here is the email for you to read.
We are very excited to have raised almost $4m during our Pre-ICO! Remember, our ICO starts on March 19 - so don't miss out!
Visit our website here to sign up for our mailing list and learn more about our ICO.
---
Dear PECUNIO member,
This could be your last chance to benefit from the 25% BONUS of our pre-ICO.
Over 87,3% are already sold out. Remember as soon as we hit 100% our pre-sale will immediately be closed and will never open again with a BONUS this high.
If you are still waiting till the last minute, it may very well be that you miss out the best opportunity to participate in one of the most anticipated pre-sales of 2018.
A proven business model that already generates real revenues
A multifunctional easy to enter and safe to use platform
A crypto debit card to withdraw your funds on any ATM in the world
Crypto exchange: Buy and Sell your favourite crypto currencies
PECUNIO GOLD COIN the currency of the future, 100% backed by physical gold
We form the financial market of tomorrow.
Get your share of the future now
With my best regards,
Di Mag. Reinhard Berger MBA
CEO of PECUNIO
Interested in learning more about PECUNIO or participating in our ICO? Click here for more info!